Kermanshachi recognized for research, leadership
DFW chapter of Women's Transportation Seminar honors Kermanshachi with diversity award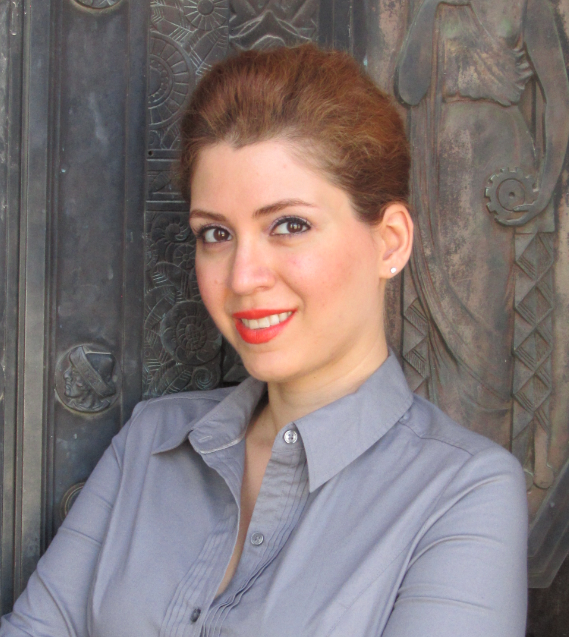 A University of Texas at Arlington assistant professor of civil engineering is the recipient of the Rosa Parks Leadership Diversity Award from the Women's Transportation Seminar (WTS) Greater Dallas/Fort Worth chapter.
Sharareh (Sherri) Kermanshachi, who also is director of the Resilient Infrastructure and Sustainable Environment Lab, earned the award based on her research and leadership in the field. She said she is humbled to receive the award from WTS, an international organization that aims to advance the transportation industry.
"It means a lot to receive such an important recognition from an international organization that's dedicated to creating a more diverse, inclusive and equitable transportation industry through the global advancement of women," she said.
Kermanshachi spends significant amount of time encouraging K-12 students to pursue higher education and engineering careers. She has also established and serves as the faculty advisor for three engineering-related student chapters at UTA: Design-Build Institute of America (DBIA), Construction Management Association of America (CMAA) and Associated General Contractors of America (AGC). She also serves as the board member of the CMAA-North Texas.
"Dr. Kermanshachi has been a leader upon arriving at UT Arlington," said Ali Abolmaali, chair of the Civil Engineering Department. "Her research work and publications analyzing gender-, race- and disability-based wage inequalities in transportation agencies are noteworthy.
"She also has organized and delivered multiple events aimed at developing successful Hispanic female leaders in transportation-related careers. Her work here has inspired many in engineering."
Kermanshachi has received several other prestigious international, national and regional awards, including:
• the 2020 Dallas Business Journal Women in Technology Award; CMAA Mark Hasso Educator of the Year; and American Society for Engineering Education-Gulf Southwest Section Outstanding Young Faculty Award
• the 2019 Rising Stars in Civil Engineering award
• the 2018 DBIA Distinguished Leadership Award; Albert Nelson Marquis Lifetime Achievement Award; American Society of Civil Engineers (ASCE) Outstanding Reviewer Award; and the Open Educational Resources Research Fellowship
• the 2017 ASCE Professional Service Award; Excellence in Civil Engineering Education Fellowship; Utility Engineering & Surveying Institute Fellowship; and the Graduate Climate Award
• the 2017 Texas and Louisiana Engineering News Record Top 20 Under 40 Award, for which she was the only academic recipient
Kermanshachi has conducted research projects funded by the National Academies of Sciences, Engineering, and Medicine; Federal Transit Administration Department of Labor; Texas Department of Transportation; U.S. Department of Transportation; Transportation Cooperative Research Program; National Cooperative Highway Research Program; Louisiana Department of Transportation and Development; Construction Industry Institute; Engineering Information Foundation, and the cities of Fort Worth and Arlington.