UTA represented at national climate summit
UTA's chief sustainability officer highlights sustainable development in North Texas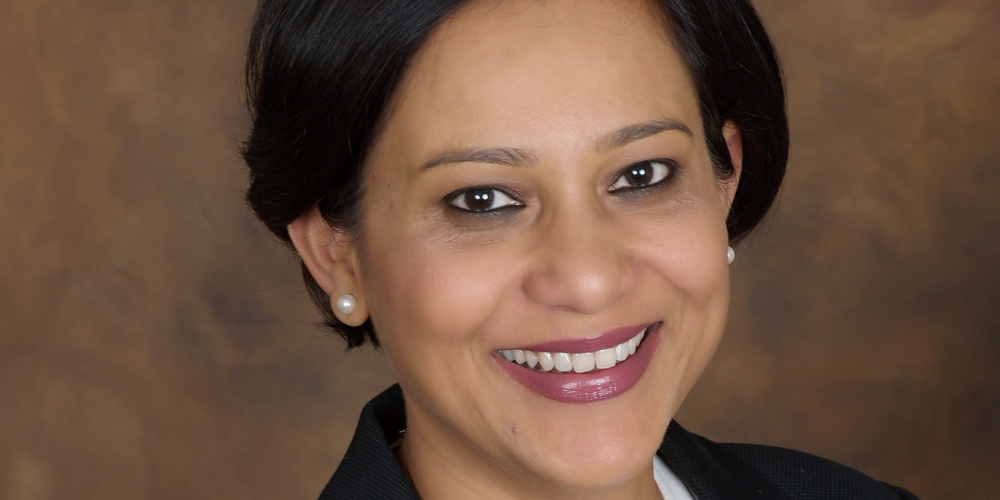 Meghna Tare, chief sustainability officer for The University of Texas at Arlington, spoke on a national panel April 20 as part of U.S. Climate Action Week, a summit on climate change hosted by the Biden administration.
The panel, "Localizing SDG13: Cities Leading on Climate Action through the Voluntary Local Review," explored how to build momentum around local adoption of global sustainable development goals through cross-sector collaboration and community participation.
Tare's presentation highlighted her leadership in the North Texas region's journey to align its climate action policies with the United Nations' Sustainable Development Goals (SDGs), a collection of 17 interlinked global goals designed to be a "blueprint to achieve a better and more sustainable future for all." These 17 goals address education, human rights, public health, community development and economic growth.
"North Texas is confronting increasing population growth, and associated environmental, economic and social challenges," Tare said. "Developing sustainable communities is imperative to strengthen our economy, provide vital resources to those in need and positively influence the region."
In 2019, Tare spearheaded the launch of the Regional Center of Expertise for Education on Sustainable Development (RCE North Texas), an initiative of the United Nations University. RCE North Texas is an influencer in the community, providing the resources for sustainable development, and a conduit for transformative education. The center focuses on the following SDGs, which are priorities for the region: good health and well-being, quality education, and sustainable cities and communities.
The center's stakeholders include nonprofits, members of the private sector, local governments and other academic institutions.
John Hall, UTA vice president for administration and campus operations, said Tare's leadership engenders a culture of learning and steady improvement.
"Meghna's excellent work continually places UTA at the forefront of increasingly important regional and national sustainability initiatives," Hall said.
Tare is also a member of the board of directors for ICLEI – Local Governments for Sustainability, a global network of more than 2,500 local and regional governments committed to sustainable urban development.
This year, in collaboration with the ICLEI board of directors, Tare launched the United States' first Sustainable Development Goals Cohort, a national training program for government staff on SDGs data tracking, community engagement processes and international collaboration.
U.S. Climate Action Week, April 19 to 23, brings together all events, announcements and other key elements that coincide with the Leader's Summit on Climate hosted by the Biden administration. See the full schedule of events. Registration is open to the public.