COVID-19 vaccination site opens at UTA
New UTA vaccine site offers convenient access for Maverick community, Arlington residents
A new COVID-19 vaccination site opened May 5 on The University of Texas at Arlington campus, as part of a collaboration among UTA, University of North Texas Health Science Center at Fort Worth (HSC) and Tarrant County.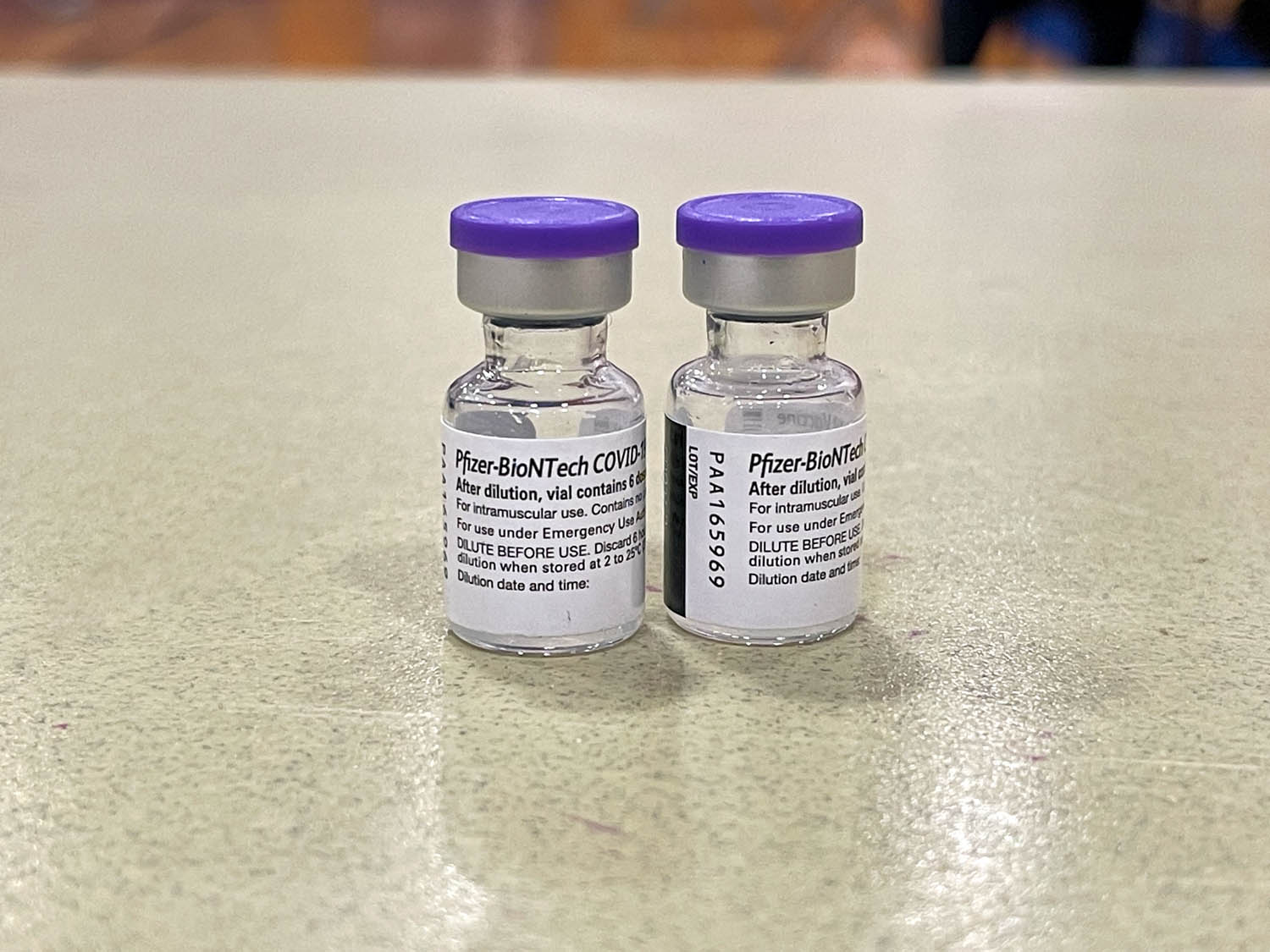 The site is located in UTA's Physical Education Building at 801 W. Greek Row Dr. The location expands access to the vaccine to communities in southeast Tarrant County and the Maverick community.
"Having this site on UTA's campus makes it even more convenient and accessible for our Maverick community to get a COVID-19 vaccine and helps us be of service to the Arlington community," said Teik C. Lim, UTA's interim president. "We continue to strongly encourage all Mavericks to get vaccinated so we can provide the safest campus environment possible as we return to on-campus instruction in the fall. I appreciate the collaboration with Tarrant County and HSC to help make our campus safe and healthy."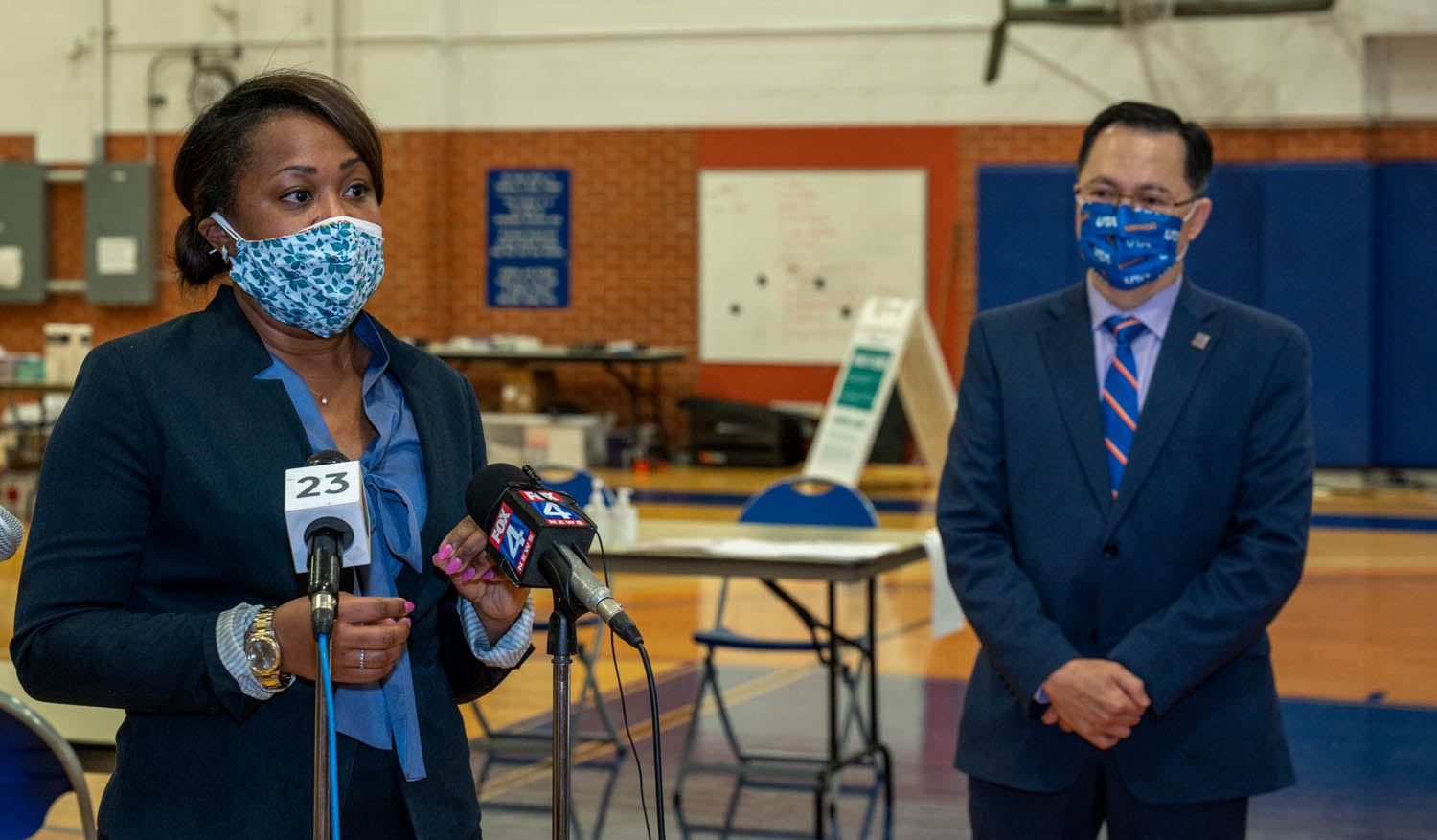 People can walk in to receive a dose or choose the day and time of their appointment through the registration portal, tarrantcountystrong.com.
"This new vaccine site at UTA is an opportunity to expand access to the COVID-19 vaccine not just to the campus community, but to Arlington and southeast Tarrant County," said Sylvia Trent-Adams, HSC chief strategy officer. "Collaborations such as this between HSC, Tarrant County and UTA are critical to offering convenient and accessible vaccine locations to historically underserved and hard-to-reach communities."
The vaccine site opened with a "soft launch" May 5 and is transitioning to full volume on May 6-7 with an estimated 630 vaccines per day from 9 a.m. until 5 p.m. For the next two weeks, this site will maintain that capacity while delivering first doses. Then staff will shift to delivering second doses for three weeks. The site will be closed on Memorial Day.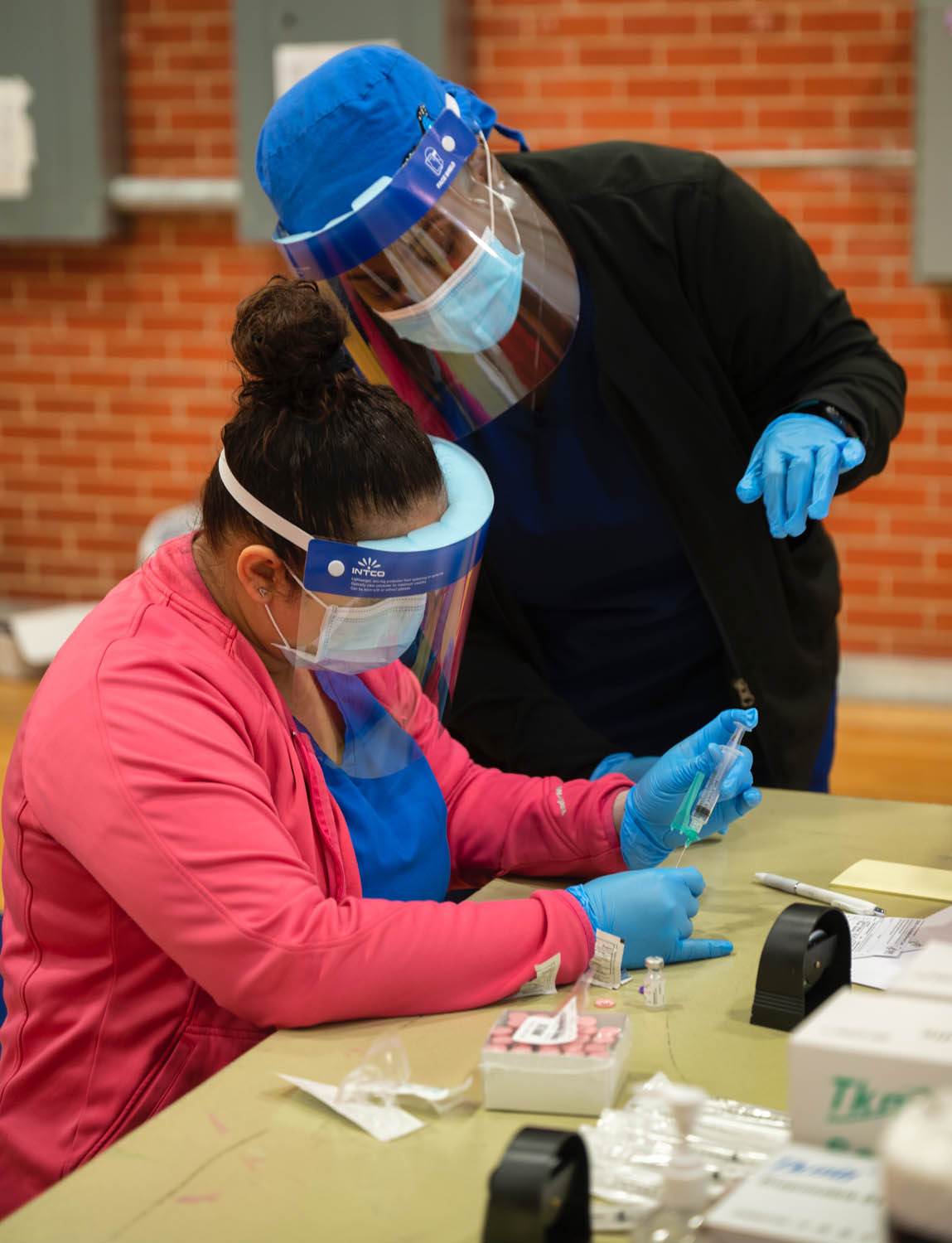 "As COVID-19 persists, it's important we continue to increase access to health care and to the vaccine," said Tarrant County Precinct 2 Commissioner Devan Allen. "Our partnership with UT Arlington helps us do that."
UTA will offer free parking adjacent to the building while the site is in operation.