Interim President Lim reflects upon four years at UTA
Lim says "UTA is making a difference… with affordable, high-quality education"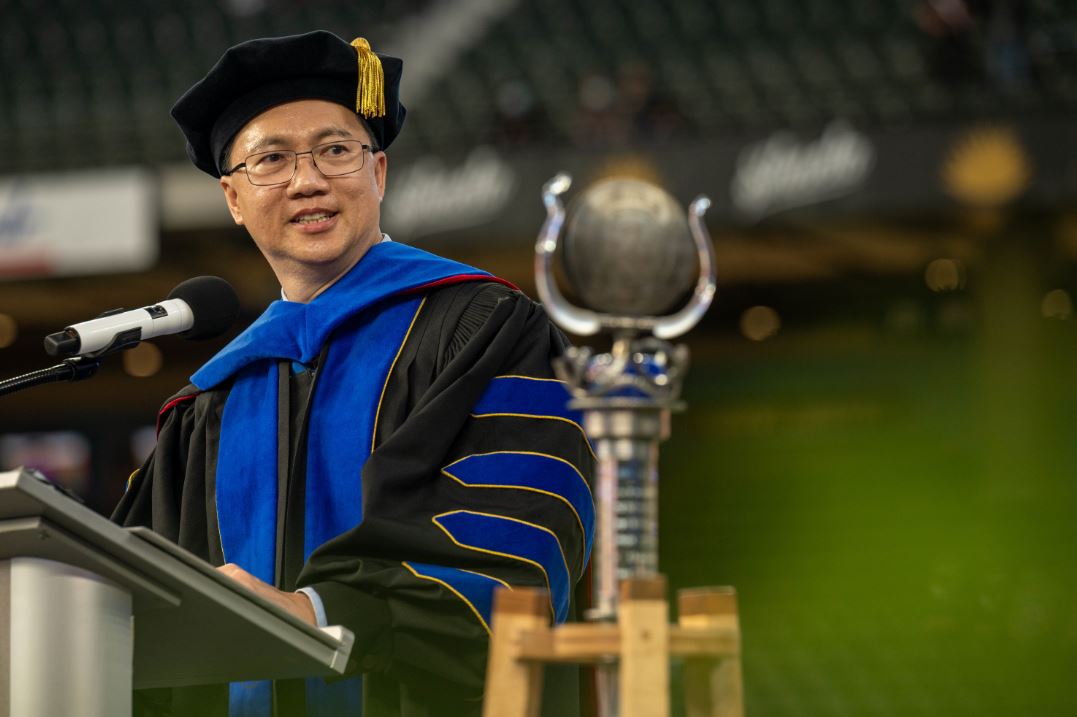 Interim President Teik Lim completed four years of service at UTA at the end of June. He joined the University in 2017 as provost and vice president for academic affairs and as a professor in the Department of Mechanical and Aerospace Engineering. He was appointed UTA's interim president in the spring of 2020. After four years on campus, he reflected on the milestones that contributed to UTA's success and transformed the University.
Student Success and Access
Q: How did the Division of Student Success and Maverick Advantage impact students?
A: The Division of Student Success facilitated a re-examination of students' experiences as they transition to Maverick life. Students arrive with differing academic, social, cultural and professional needs. The office provides a central location to coordinate wide-ranging resources tailored to each student's unique circumstances. Students are offered a customized path to graduation and support resources like advising, tutoring, career guidance, supplemental instruction, learning communities and specialized first-year courses. Maverick Advantage, through the Division of Student Affairs, reinforces our students' individualized journeys, providing marketable skills through experiential learning to distinguish UTA graduates as they enter the workforce or pursue higher education. The Division of Student Success and Maverick Advantage are differentiators, helping us pave a unique path to graduation and success for each student.
Q: What significance do UTA accolades like undergraduate diversity (U.S. News & World Report), military friendliness (Military Times), and growth rate among doctoral institutions (Chronicle of Higher Education Almanac) represent, and which are most memorable to you?
A: UTA's accolades from top ranking services can be attributed to our dedicated Maverick faculty and staff, and the performance of students. It reflects ongoing efforts to improve our programs and adapt to the changing needs of students, employers and society. I am proud of every accolade, particularly our 2019 No. 1 in Texas ranking for performance of first-generation students by Washington Monthly. Combined with our rise from No. 32 in the U.S. as a "Top Performer on Social Mobility" among national universities in 2020 by U.S. News & World Report to No. 26 in 2021, accolades demonstrate we are a world-class research, teaching and public service institution. We are making a difference in the lives of first-generation and economically disadvantaged students with affordable, high-quality education.
Q: What are other key criteria by which you gauge UTA's progress since your 2017 arrival?
A: Data analytics helps us monitor progress and adjust efforts. Enrollment increased since 2017 other than a tiny dip last fall due to pandemic uncertainty. Our graduation rate and number of degrees awarded also climbed. We've seen a four-year graduation rate increase of 4% and a six-year increase of 8% since 2017. We enrolled our largest freshman class last fall with a 6.8% increase in first-time-in-college students. In academic year 2019-20, we conferred 280 doctoral degrees, up 78% over the past decade, and conferred a record of 4,971 master's degrees.
Q: How do our sustainability programs prepare students for success?
A: We are preparing students to confront the environmental, economic and social challenges North Texas faces from projected growth. In 2021, we ranked 14th by the Times Higher Education Impact Rankings as measured against the United Nations' Sustainable Development Goals. In 2019, UTA was recognized for its Outstanding Composting Program by the State of Texas Alliance for Recycling. We established the Regional Center of Expertise for Education on Sustainable Development in 2019 and received the Excellence in Sustainability Award in 2018 from the National Association of College and University Business Officers. We lead in waste management and diversion and received the leadership award in 2018's EPA Food Recovery Challenge.
Q: How have UTA's efforts to support student success helped employers?
A: The Lockheed Martin Career Development Center enhanced student and alumni programs and employer partnerships. We held 700-plus events per year, including Professional Skills Academies to develop workforce skills. The center partnered with 17,000-plus employers through job postings, internships, panels and student sessions. The alumni/employer mentorship program yielded 63,000 job postings and 24,000 internships in the 2020-21 academic year.
Academics
Q: What milestones have you witnessed in the University's academic programs?
A: UTA created new degree programs in public health, construction management, business analytics, music industry studies, sustainable urban design, philanthropy and substance use treatment. We launched a dual JD/MBA degree program with Texas A&M. Responding to student and job market needs, certification programs grew substantially. Our College of Nursing and Health Innovation was named a Center of Excellence, and the College of Education received accreditation through the Association for Advancing Quality in Educator Preparation. With many academic successes, the takeaway is that we deliver rigorous degree and certificate programs to meet the needs of employers who hire our workforce-ready graduates, a decisive measure of excellence.
Research and Innovation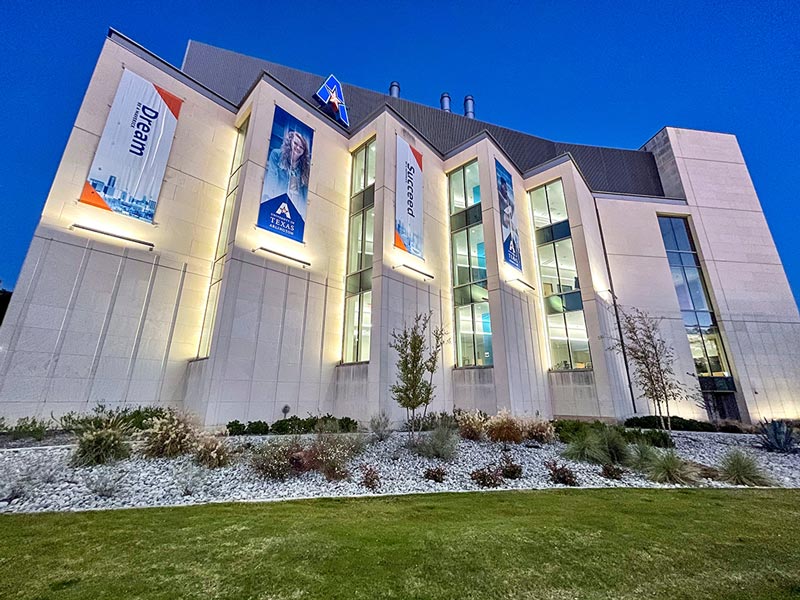 Q: UTA's Carnegie R-1 Research University designation was renewed a few years ago. How did it influence UTA's growing research efforts, particularly the Texas Tier One designation?
A: UTA was first classified as a Carnegie "Very High Research Activity" institution two years before I reached UTA. Our R-1 designation was reaffirmed in late 2018 and secured our status as a preeminent force in research. Our R-1 stature was a critical lever in our pursuit of Texas Tier One status as we worked to meet all criteria to earn funding from the National Research University Fund and to become the fourth emerging research university in Texas to qualify.
Q: How have UTA's research expenditures grown, and what other key milestones reflect UTA's research journey during your tenure?
A: We first exceeded $100 million in total research expenditures in fiscal year (FY) 2018 before reaching $118 million in FY 2019 and $126 million in FY 2020. We expect to surpass $130 million in FY 2021. We opened the North Texas Genome Center, Conrad Greer Lab, the Hypersonic Wind Tunnel, and the Multi-Interprofessional Center for Health Informatics. We added a multidisciplinary research and creative works theme to the Strategic Plan focusing on cultural understanding and social transformations. We're among the nation's best research institutions.
Faculty and Staff Excellence
Q: How are faculty members helping UTA move the needle?
A: Our faculty drew me to UTA. They are vital to our progress and success, and they are the heartbeat of UTA. I admire their commitment to our students, their innovation and their resilience. Quite a few joined us in the last four years, and all are highly regarded, impressive scholars in their respective fields. Many UTA faculty have been recognized individually or collectively in recent years. Of particular note, we witnessed the University's first Andrew Carnegie Fellow and Jefferson Science Fellow, and we saw increases in fellows in the National Academies of Science, Engineering, and Medicine and the National Academy of Inventors.
Q: What recent institutional efforts are designed to support UTA's faculty and staff?
A: Since my arrival, we launched the UTA Leadership Academy, the Center for Research on Teaching and Learning Excellence, and the Women's Faculty and Staff Network. Renovating Trinity Hall into an administrative building consolidated the Office of Information Technology, University Analytics, Global Education, Academic Personnel, Faculty Affairs, and the Center for Research on Teaching and Learning Excellence to provide a one-stop center for faculty support.
External Engagement, Outreach and Giving
Q: What developments have you observed in the areas of service and volunteerism?
A: One of the five Maverick Advantage activities is community engagement, which encourages undergraduate service. Our student-athletes have a long history of volunteerism, recently acknowledged by the Sun Belt Conference when it awarded UTA Athletics its Student-Athlete Advisory Committee Community Service Initiative Award for 2019-20. We launched the annual Zeb Strong Jr. MLK Day of Service in 2019 in honor of longtime UTA employee Zeb Strong Jr., a positive influence and mentor to many Mavericks and a highly regarded community member. UTA held its first Mavs Day, an annual day of giving, in 2019. The event raised $209,000. In 2021, we raised over $527,000, a 156% increase. The second event achieved significant increases in total donors and first-time donors. Maverick volunteerism and generosity reflect our desire to give back to our University and those it serves.
Diversity, Equity and Inclusion
Q: Early in your role as interim president, you launched the new Office of Diversity, Equity and Inclusion (DE&I). What prompted this, and how do you feel about our progress?
A: Many of us, deeply disturbed by the racial violence that took place in the U.S. last spring, wanted to be part of a peaceful movement for change and equality. I sought to influence UTA's culture and strengthen our DE&I focus, and we started with a DE&I committee, hired our first vice president of DE&I, and drove progress on eight commitments. I love that UTA was recently designated as an Asian American and Native American Pacific Islander-Serving Institution for the first time and renewed its designation as a Hispanic-Serving Institution. Both acknowledge our diverse student population and the programs we institute to serve its educational needs. I am also quite proud that we awarded more bachelor's and master's degrees to African American students than any Texas university in 2020. We were recognized again by U.S. News & World Report for achieving the fifth highest undergraduate ethnic diversity index among national universities in 2021. Our DE&I efforts are perpetual and are making a difference.
Infrastructure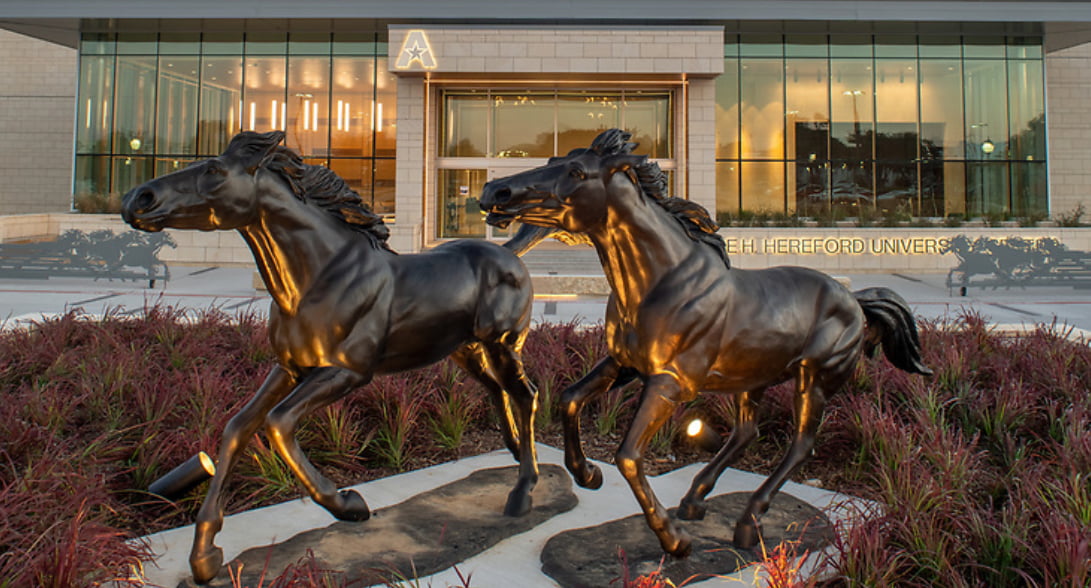 Q: What infrastructure projects have had the most significant impact on UTA's campus?
A: UTA's structures and landscape evolved significantly in four years with the opening or repurposing of buildings, including the SEIR building, Brazos Park, Trinity Hall, West Hall, The Commons and a Mock Courtroom. University Center was remodeled, and a north entrance was built. We broke ground on the new School of Social Work and College of Nursing and Health Innovation Smart Hospital and embarked on an athletics master plan to re-imagine our sports and extramural facilities. These projects visually depict our growth, dedication to students, and commitment to impactful research, while positioning UTA as a higher education leader in North Texas and the state. UTA is an institution to watch.
Athletics
Q: What are some milestone moments you witnessed in UTA sports and athletics?
A: Athletics are integral to college life and play a significant role in generating school spirit, alumni support and excitement. Our men's Movin' Mavs wheelchair basketball team is particularly inspiring, having won nine national championships, two of them—2017 and 2020—while I have been on campus. The Lady Movin' Mavs were also wheelchair basketball national champions in 2018. UTA was a leader with our launch of a new esports program, as well as courses in this rapidly growing field. In Division 1 athletics, UTA earned several Sun Belt Conference tournament and regular season championships in the last four years, including men's and women's basketball, women's tennis, men's cross country, men's indoor track, and men's outdoor track and field. We also celebrated the first UTA woman to win an individual national championship when Alexus Henry won the women's high jump in 2018.