Nursing award puts UTA 'among the best in the country'
National League for Nursing honors UTA for advancing science of nursing education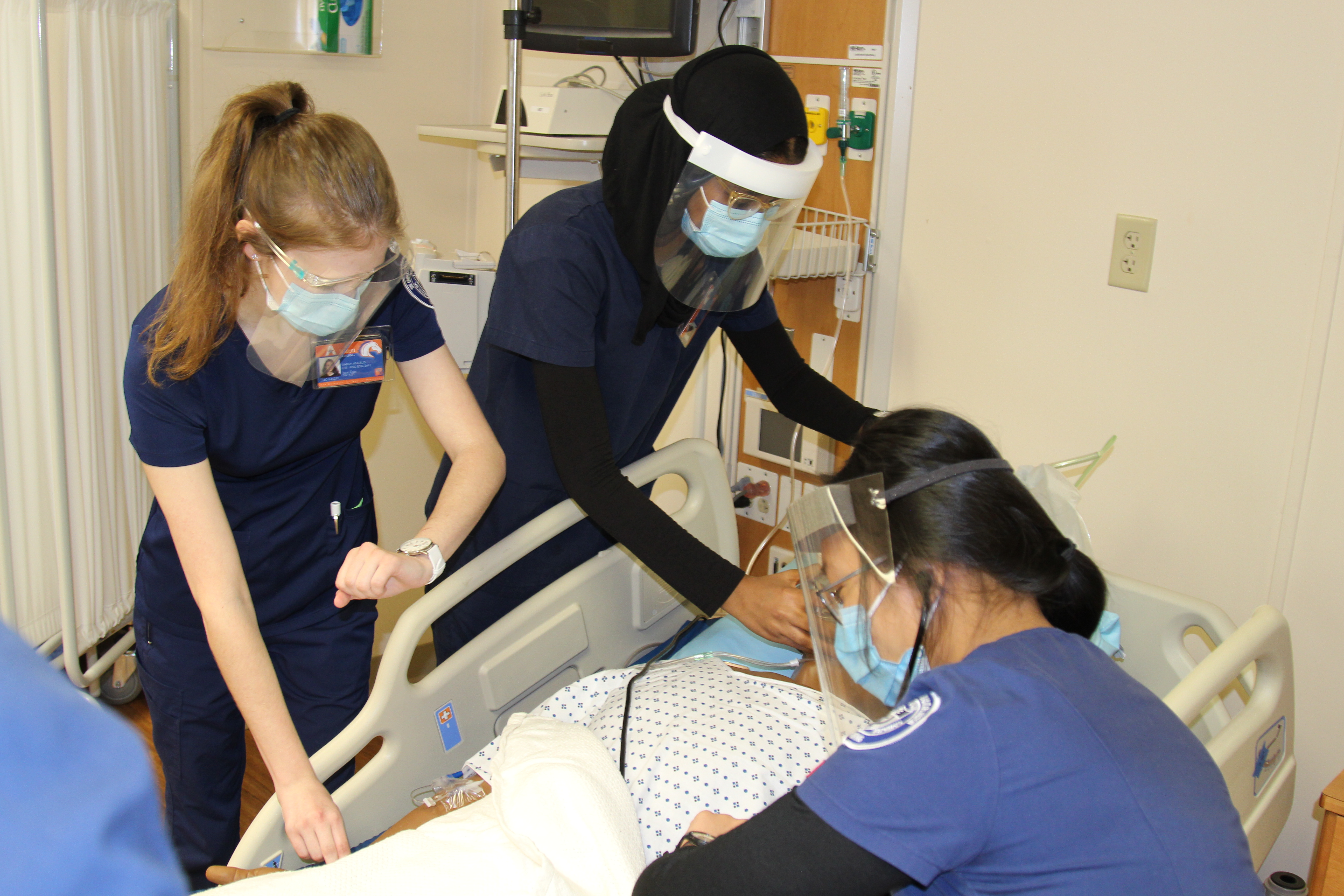 The National League for Nursing (NLN) has named The University of Texas at Arlington as a Center of Excellence for the University's sustained efforts to advance the science of nursing education.
It is the fourth time in recent years that UTA's College of Nursing and Health Innovation (CONHI) has received a Center of Excellence designation from the NLN. Comprising 40,000 nurse educators and 1,200 member institutions, it is considered the premier organization for nurse faculty and leaders in nursing education.
CONHI is the No. 1 producer of baccalaureate-degreed nurses in Texas and a leader in addressing state and nationwide shortages of registered nurses. The college practices innovative health care research with internationally renowned faculty members specializing in cardiovascular conditions, aging, esophageal cancer, osteoporosis, bone disease, patient safety, health disparities and more.
UTA Interim President Teik C. Lim said CONHI's continued commitment to innovation and its array of accessible programs has made it the premier nursing program in Texas.
"This prestigious recognition reinforces UTA's position as one of the finest academic centers for nurses in the nation," Lim said. "Through innovative and accessible degree programs that attract thousands of the brightest nursing students from Texas and beyond, UTA's College of Nursing and Health Innovation has become an established leader in the critical field of educating, training and improving our nation's nursing workforce."
UTA becomes one of just a small number of universities nationwide to earn the Center of Excellence designation across all three NLN categories for nursing education: Advancing the Science of Nursing Education; Enhancing Student Learning and Professional Development; and Promoting Pedagogical Expertise of Faculty.
"This latest NLN designation highlights our commitment to conducting nursing education- related scholarship and research to generate the new knowledge needed to continually advance excellence in nursing education," said Elizabeth Merwin, CONHI dean. "These designations are evidence of our college's investment in training the future of our profession. We are thankful for our faculty and staff, who work tirelessly to ensure our college provides a world-class learning environment for all of our students while being a leading center for nursing education instruction and research as well as health care research."
Megan Rogers, associate chair for undergraduate nursing, said the pandemic has demonstrated that advancing the science of nursing education is crucial to producing a qualified workforce for a field with ever-growing demand. "This designation puts us among the best in the country," Rogers said. "It is a testament to the University's investment in our faculty and to our core belief that you can know nursing, but you must also know how to teach to achieve the student outcomes we need."
Kathryn Daniel, associate dean for academic affairs in nursing, pointed out that NLN designations require peer review from a variety of nursing leaders, making them especially significant.
"Nursing leaders across the country recognize that UTA performs at the highest possible level in terms of educating future nurses and future nursing leaders," Daniel said. "UTA's diversity in faculty, who bring their experience in a multitude of settings and roles within nursing, bolsters our place as a leader in nursing education.
"Employers who hire our student graduates can vouch for them. I would encourage future students to ask employers from where they want graduates. I can almost guarantee you they'll say UTA."