Jones named Jefferson Science Fellow
Through fellowship program, UTA scholar will serve U.S. State Department
The National Academies of Science, Engineering and Medicine have named Erick C. Jones, associate dean for graduate studies in The University of Texas at Arlington College of Engineering, a Jefferson Science Fellow (JSF) for 2021-22.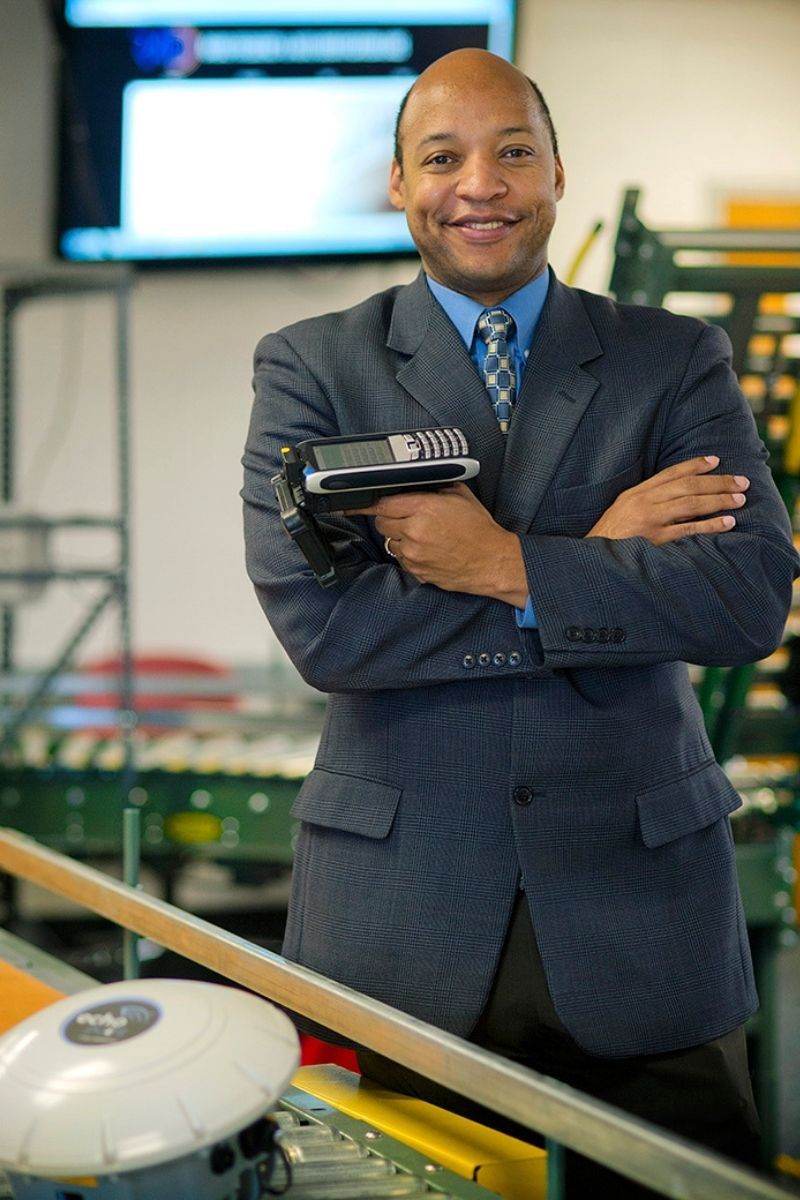 Jones will serve as a senior science advisor in the Office of the Chief Economist at the U.S. State Department. His current research on pandemic supply chains was a main consideration for working at the State Department, as the Office of the Chief Economist studies how the U.S. can better understand the economics of supply chains and how their disruptions impact global commerce, operations and quality of life.
"It is a deep honor to be chosen by the academies to serve the State Department," Jones said. "I look forward to applying my scholarship, previous federal service and executive industry experience to the economics and engineering of supply chains to diverse, under-served, and impoverished communities domestically and globally."
He is the second UTA faculty member to serve as a JSF, following Edmund Prater, professor in the College of Business' Department of Information Systems and Operations Management. Prater spent last year at the U.S. State Department's Bureau of Education and Cultural Affairs, Office of American Spaces.
JSF assignments involve providing up-to-date expertise in the rapidly advancing science, technology, engineering and medical arenas that routinely impact policy decisions encountered by the State Department or U.S. Agency for International Development (USAID). During the fellowship year, each fellow delivers a lecture as a part of the JSF Distinguished Lecture Series. Following the fellowship year, the recipient returns to their academic career but remains available to the State Department or USAID for short-term projects over the next five years.
"Dr. Jones is a distinguished scholar with deep expertise in supply-chain economics and logistics," said Pranesh Aswath, interim provost and vice president for academic affairs. "He has served UTA with distinction and will do the same for the State Department as a Jefferson Science Fellow."
Jones joined UTA's Industrial, Manufacturing and Systems Engineering Department in 2010, when he was recruited through the UT System STARs program from the University of Nebraska-Lincoln. He is a noted scholar on automated inventory tracking, engineering economics and supply-chain execution. His leadership of a National Science Foundation-funded public/private center on logistics and a University center on homeland security, along with his time as a director at the National Science Foundation, will provide valuable insights for his efforts at the State Department.
As associate dean, Jones supported UTA's goal of becoming a Texas Tier One institution. In this role, he facilitated recruitment, retention and support of the University's efforts to graduate more than 200 Ph.D. students for three years.
Jones also pushed for diversity, equity and inclusion efforts through fundraising in support of transfer students and corporate outreach. He also chaired the Multi-Disciplinary Faculty Hiring Committee for hiring diverse faculty.
An Endowed Engineering Professor, William J. Fulbright Scholar for the United States, and an Alfred P. Sloan Minority Ph.D. Scholar, Jones has authored over 200 publications and secured and managed 70 research grants totaling more than $10 million. He is a fellow of the Institution of Industrial and Systems Engineering, African Science Institute, Sigma Xi and the International Supply Chain Education Alliance. He has authored four textbooks and three industry handbooks, most notably a book on Supply-Chain Engineering.
- Written by Jeremy Agor, College of Engineering