A partnership to enhance high school engineering curricula
UTA works with local STEM teachers to inspire students to pursue engineering careers
A new grant will allow University of Texas at Arlington civil engineering Professor Nur Yazdani to work with local high school STEM teachers to enhance their engineering research experience and help inspire their students to pursue engineering careers.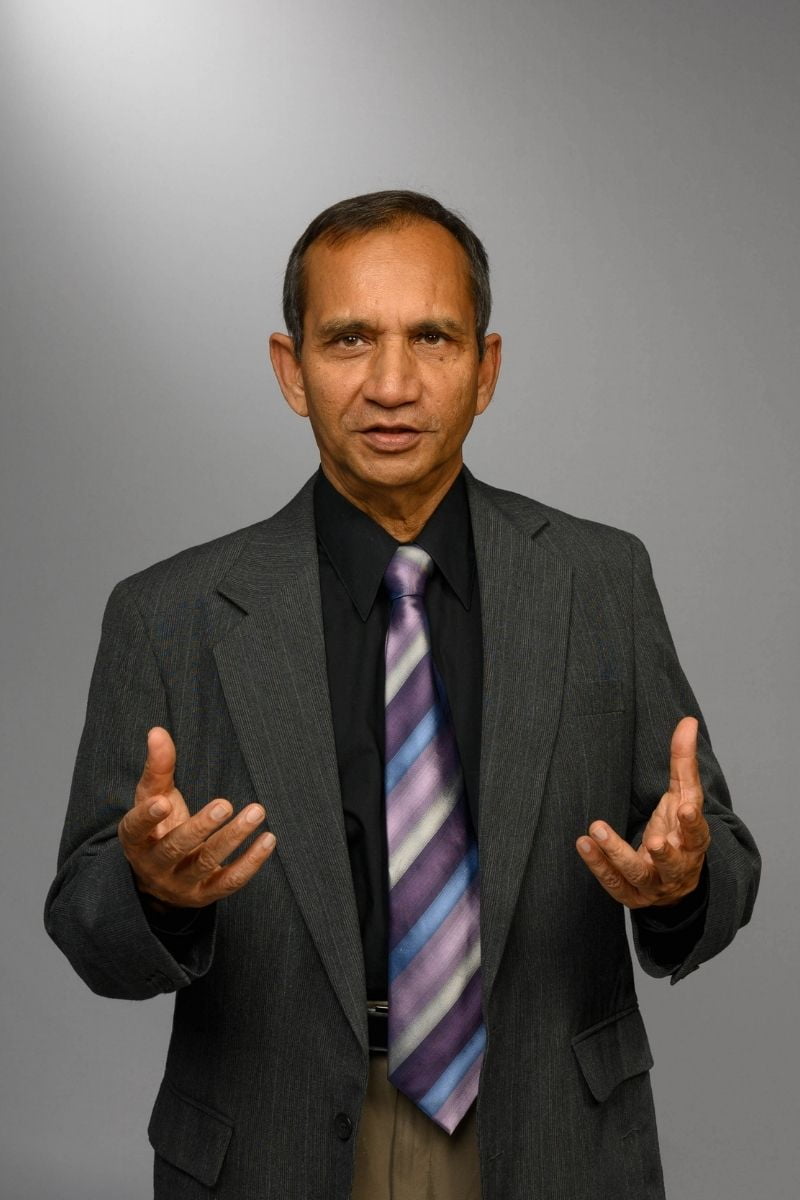 The three-year, $596,000 National Science Foundation (NSF) Research Experiences for Teachers (RET) grant will bring 12 STEM teachers to the UTA campus each year from seven area school districts. The teachers will work with UTA faculty mentors, graduate students and industrial advisers on hands-on research projects that will help them incorporate engineering knowledge into STEM courses at their home campuses.
The teachers will come from the Arlington, Mansfield, Grand Prairie, Irving, Kennedale, Everman and Duncanville school districts. The multidisciplinary UTA faculty team includes Melanie Sattler and Kate Hyun in civil engineering; Wei-Jen Lee in electrical engineering; Victoria Chen in industrial, manufacturing and systems engineering; and Muhammad Huda in physics.
The program focus is sustainable and resilient urban infrastructure. Each UTA faculty member has summer projects tailor-made for teachers within that framework.
"Our goals are to improve the teachers' ability to include engineering topics into their course modules and to engage high school students, especially those from inner-city and other high needs schools," Yazdani said. "We want to improve their perceptions of and interest in engineering majors and careers.
"This program will help teachers make STEM courses more relatable for high school students. If the courses are more interesting and have a practical component, students may retain knowledge better and possibly develop an interest in an engineering career."
Teacher mentorship is a key aspect of the program. Teachers from the first year will return as mentors for the second year, and so on. Participating teachers also will share what they learned in the program by leading workshops for their colleagues. They will be expected to publish papers in journals and attend conferences, which will be paid for through the grant.
The program benefits teachers, school districts, communities and UTA because it will help the University build sustained, mutually beneficial connections in the Dallas-Fort Worth area.
"By providing opportunities for teachers in the communities we serve, we are helping to ensure that teachers remain up-to-date on current technology and trends, and that their students are being exposed to the possibilities that engineering can provide," said Ali Abolmaali, chair of the Civil Engineering Department.
Yazdani previously received an NSF RET grant at UTA in 2009. Due to that grant, the participating school districts experienced a 50% increase in the number of graduating students who applied for admission to college engineering programs. Yazdani and his teams also previously received and executed successful NSF Research Experience for Undergraduates and International Research Experience for Students grants.
- Written by Jeremy Agor, College of Engineering