Preventing arc flashes in Navy labs and ships
UTA researcher testing how to avert dangerous occurrences in batteries used by Navy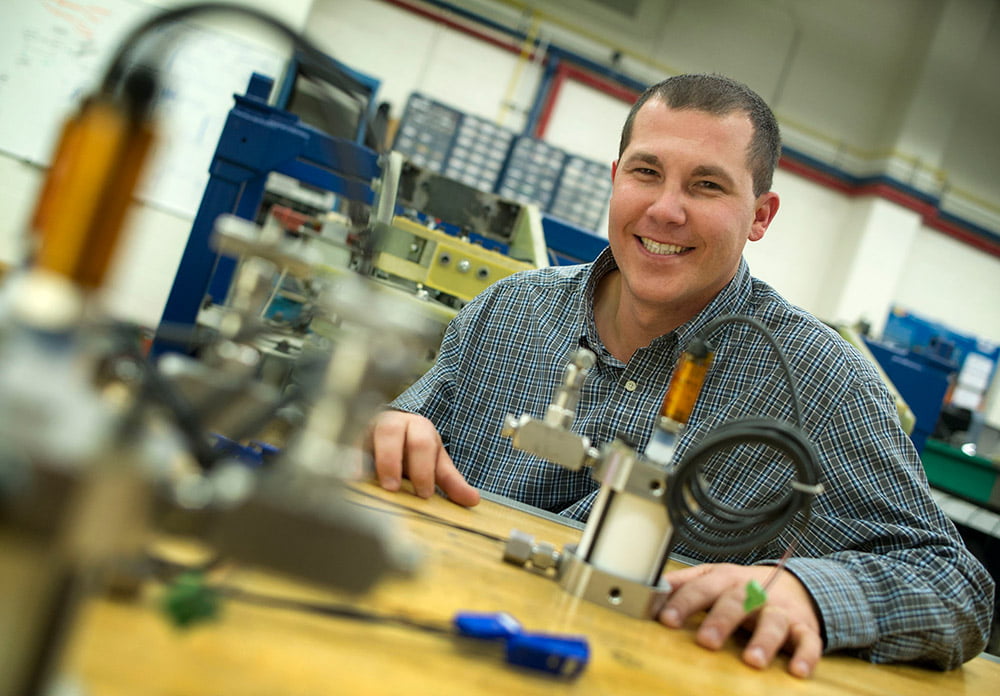 Arc flashes, where electric currents travel through the air from one conductor to another or to the ground, can cause serious injuries and property damage. A University of Texas at Arlington engineering professor is working to prevent them in batteries used in Navy laboratories and ships.
David Wetz recently received a $225,000 grant from the Office of Naval Research to investigate the safety of batteries the Navy plans to use.
"The Navy is exploring broader use of batteries, which are direct current (DC) power sources, as they develop new shipboard power distribution systems," Wetz said. "There is a lot of information about arc flash in alternating current (AC) power systems, much of which UTA Professor Wei-Jen Lee has contributed. But we need a better understanding of the possibilities for arc flash potential from batteries and medium-voltage DC distribution lines so we can understand and mitigate risks before they become problems."
It is unclear how much energy storage a battery needs, and at what voltage, for an arc flash to seriously injure personnel or damage a ship. Arc flashes can be caused by dropped tools, accidental touching and corrosion and can result in explosions and injuries caused by heat, flying debris, sound and blast pressure.
Wetz has proposed to intentionally induce controlled short-circuit events to evaluate any arcs that form. The goal is to determine if an arc flash can be induced at specific voltages and battery sizes, and then if it can be sustained long enough to cause serious harm. Doing so will allow Wetz to provide recommendations for how much personal protective equipment is necessary for sailors and engineers working in future Navy power systems.
Wetz, who joined UTA in 2010, directs the Pulsed Power and Energy Lab. It addresses issues concerning pulsed power systems and electrical power distribution systems, as well as safety, thermal and lifetime challenges in batteries operated at higher-than-normal power rates to provide higher output in increasingly smaller packages.
- Written by Jeremy Agor, College of Engineering