UTA tops in Texas for undergraduate diversity
UTA ranked among nation's top universities for diversity, social mobility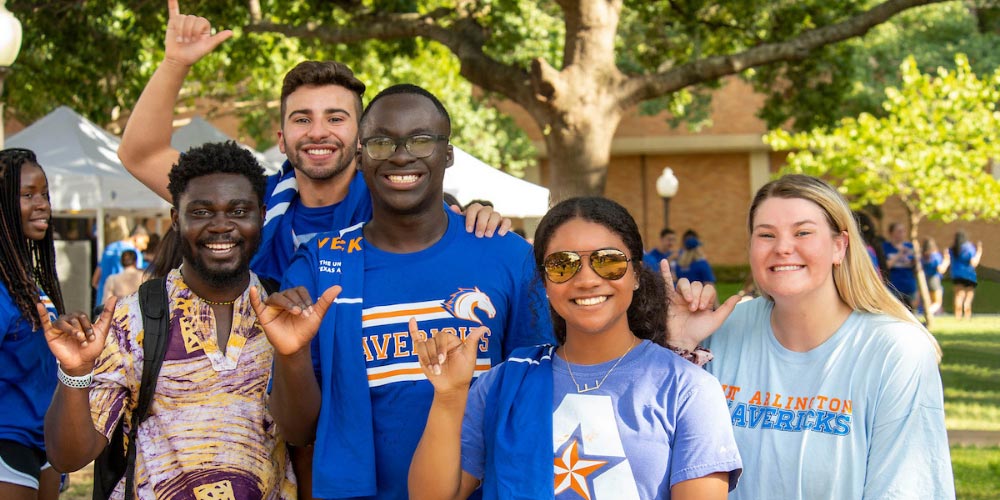 The University of Texas at Arlington boasts one of the nation's most diverse undergraduate student bodies and is one of the state's top performers for social mobility, according to U.S. News & World Report's 2022 Best Colleges rankings.
In the magazine's annual rankings list, UTA was first in Texas and tied for third among national universities for its undergraduate ethnic diversity index. For social mobility, UTA ranked No. 26 nationally and tied for second in Texas.
"These rankings illustrate UT Arlington's pivotal role as a champion for access and a catalyst for thousands of students to improve their lives through higher education," said Teik C. Lim, interim president of UTA. "UTA has a significant impact on the state's educational and economic success by combining excellence in research and academics with a track record of attracting some of the region's top academic talent to our faculty and student body."
The magazine determines its undergraduate ethnic diversity index by identifying colleges where students are most likely to encounter fellow undergraduates from racial and ethnic groups different from their own. The magazine factors in the total proportion of minority students – excluding international students – and the overall mix of groups. The social mobility ranking evaluates universities on how well they enroll and graduate students who receive federal Pell Grants.
In the magazine's annual rankings, UTA also saw gains in several academic areas. It was ranked among the top 150 public schools in the U.S., while its undergraduate business program improved by seven spots and its undergraduate engineering program improved by four spots.
UTA recently became just the fourth institution in the state to achieve designation as a Texas Tier One university, a significant milestone of excellence in academics and research that brings with it access to the state's National Research University Fund. It is also among an elite group of 131 institutions designated as R-1: Doctoral Universities – Very High Research Activity, the highest designation, by the Carnegie Classification of Institutions of Higher Education.
Earlier this year, UTA saw several of its graduate programs garner national recognition in U.S. News & World Report's Best Graduate School rankings.
Electrical engineering improved 12 spots to No. 85 in the nation.
Materials science and engineering improved six spots to No. 83.
Computer engineering improved three spots to No. 83.
The part-time Master of Business Administration program jumped 46 spots to place No. 66.
The public affairs master's program improved 22 places to No. 95.