For fifth straight year, UTA enrolls record-setting freshman class
UT Arlington sets record for largest freshman class in University history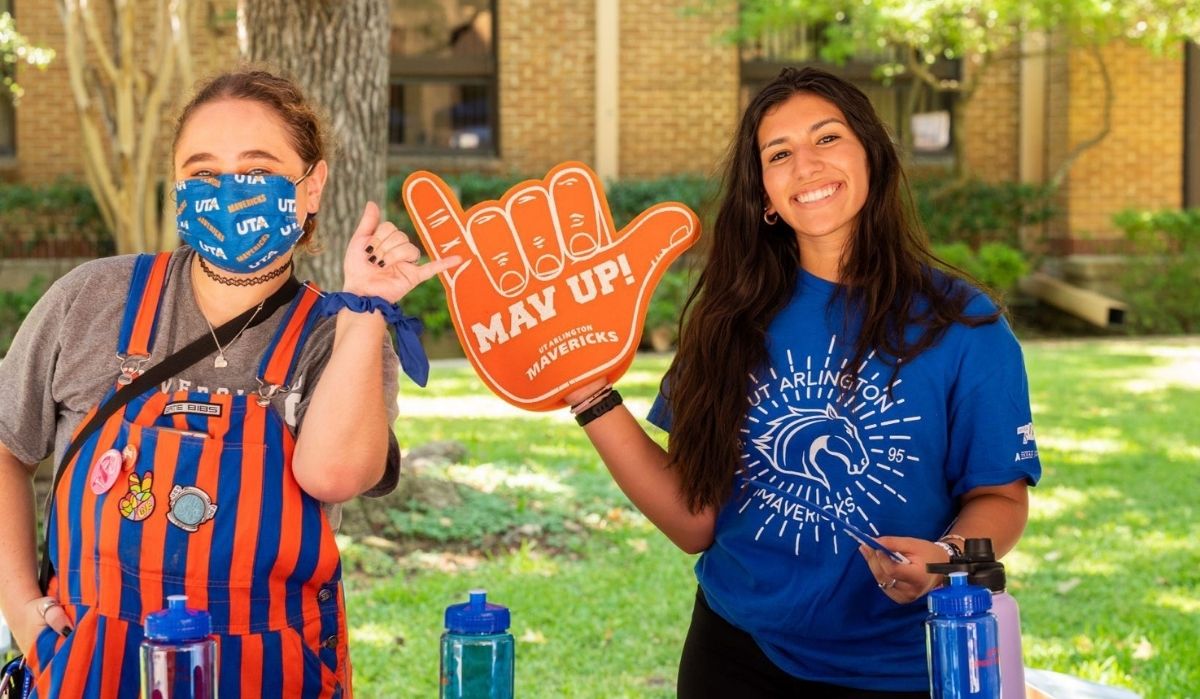 For the fifth straight year, The University of Texas at Arlington has enrolled its largest freshman class ever, an increase of more than 9% over the record-setting fall 2020 class.
UTA has seen 4,172 first-time-in-college (FTIC) students enroll for the fall 2021 term, a 9.2% increase compared to the previous academic year.
The growth in freshman enrollment comes a month after the University announced its achievement of the coveted Texas Tier One designation. That accomplishment signifies that UTA continues to pair academic and research excellence with leadership as a champion of access for thousands of Texans working and studying to improve their lives through the power of higher education.
The new fall class also saw tremendous growth among both international students and new graduate students. UTA enrolled 4,582 international students, which represents an increase of 18.4% over fall 2020, and 3,186 new graduate students, up 47% over the previous fall. Total UTA enrollment for fall 2021 is 41,515.
The College of Engineering (6.7%), the College of Architecture, Planning and Public Affairs (4.8%) and the College of Business (1.5%) all saw enrollment increases when compared to fall 2020.
Interim President Teik C. Lim said UTA's vibrant campus life, talented faculty and proven track record of preparing and credentialing students for successful careers make it a destination university serving thousands of students from Texas and beyond.
"Our proven leadership in academics, innovation and research continues to attract thousands of the best students from Texas and beyond," Lim said. "As more students choose to become Mavericks, they're going to propel our University to even greater heights."
Troy Johnson, UTA vice president of enrollment management, said students continue to seek out UTA for its ability to recruit top faculty, pursue groundbreaking research and prepare students to enter one of the strongest workforces in the country.
"We are the pre-eminent urban research university in North Texas," Johnson said. "More and more students from both inside and outside of Texas are learning about our exceptional research and academic opportunities."