On a mission to eliminate barriers to higher education
With new funding, UTA will assist nearly 2,000 students on their paths to higher education

The University of Texas at Arlington's TRIO program received grants worth nearly $4 million from the U.S. Department of Education to help low-income students, first-generation students and unemployed or low-wage workers access higher education.
Two of the grants are federal Talent Search grants worth approximately $1.4 million apiece to identify and assist low-income and first-generation students who have the potential to succeed in higher education. The TRIO Talent Search program will provide five more years of funding to help 1,001 local students find their paths to college.
One such student was Michelle Landeros of Gainesville, Texas, now a senior studying public health.
"I feel like Talent Search is the only reason why I am able to be at UTA," Landeros said. "UT Arlington made college more attainable for my family and me."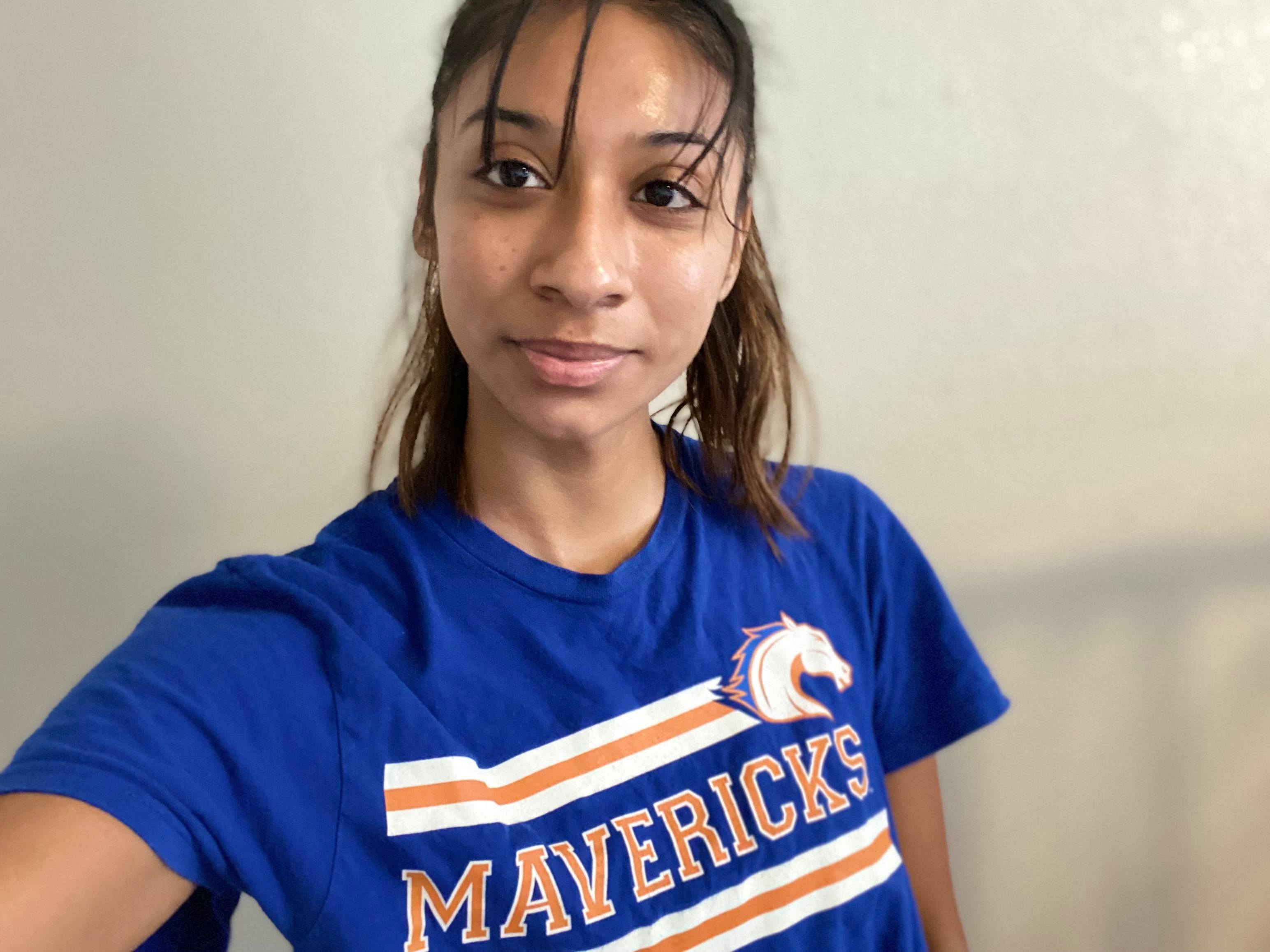 Talent Search identifies and assists middle and high school students from low-income economic backgrounds and families in which neither parent has a bachelor's degree. Talent Search provides these students with counseling and information about college admissions requirements, scholarships and various student financial aid programs so they can better understand their educational opportunities and options.
"The program was a chance to learn exactly what steps to take in order to be successful in my career," Landeros said. "This was important because as the first member of my family to attend college, I was clueless about even the basics of how to apply to a university. Thankfully, the TRIO Talent Search program took me in and educated me well on the process, to the point where I had no excuses to not go to college."
The third grant will restart UTA's TRIO Educational Opportunities Center (EOC). The grant, worth about $233,000 a year for the next five years, will help unemployed workers, low-wage workers and returning high school and college students enter or continue a program of postsecondary education.
The UTA EOC Project will help 850 adult learners further their educations by exploring options for Adult Basic Education or High School Equivalency programs; enrolling in college, university or vocational school; and obtaining financial aid for enrollment. The program will offer assistance free of charge to economically disadvantaged adults who live in Tarrant or Dallas County.
"We are excited to offer these services in our community and believe our programs, along with the support of others, can eliminate some of the barriers to higher education encountered by many of the individuals in our community," said Lisa Thompson, executive director of UTA's TRIO Pre-College Programs. "These are vital projects that not only improve individual lives, but also strengthen this community."
Troy Johnson, vice president for enrollment management, said UTA has been a leader in bringing federal resources and programs to the Metroplex for decades.
"These programs are a true sign of UTA's commitment to our communities, our schools, our families and our students," Johnson said. "As one of the nation's leader with TRIO programs, we're eager to see these programs and the students they serve flourish over the years to come."