Alumna gives $1.25 million to support College of Business
Jacqualyn Fouse's gift to support study abroad, building renovations and more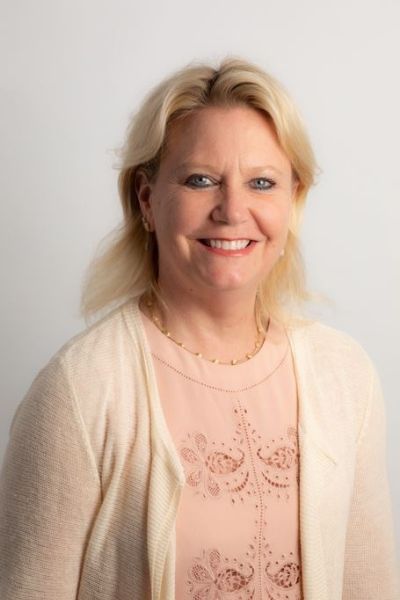 A $1.25 million gift from University of Texas at Arlington alumna Jacqualyn Fouse will help UTA College of Business students expand their worldview through study abroad while enhancing their opportunities to achieve academic and professional success.
The CEO of Agios Pharmaceuticals, Fouse developed a lasting appreciation for global learning during a visit to France as a high school student. The trip sparked a distinguished career as an international executive for leading corporations in the health care, food and beverage and travel industries.
Continued support for the Jack and Doris Fouse Study Abroad Program is one component of the gift, which also includes funding for the College of Business Dean's Leadership Circle (DLC), the Jacqualyn Fouse Doctoral Program and Business Building renovations to enhance the student experience.
"I'm proud to provide scholarship assistance for both undergraduate and graduate business students and to help create spaces where they can thrive academically, personally and professionally," she said.
Established in 2015 in honor of Fouse's parents, the Jack and Doris Fouse Study Abroad Program has enabled more than 400 students to study abroad in 22 countries. The new gift will sustain the program, giving hundreds of additional Mavericks the opportunity to enrich their educational experience by immersing themselves in international cultures and business practices.
The DLC provides four-year renewable scholarships for high-achieving students in the College of Business. In addition to her latest commitment, Fouse made a foundational gift to help launch the program in 2019.
The Jacqualyn Fouse Doctoral Program is a new initiative that will provide fellowships for talented graduate students from around the world, strengthening the college's global perspective.
Her support for the Business Building represents the lead gift for a continued transformation of primarily the first floor, which functions as the facility's nerve center. Up to $250,000 of the gift will serve as a match to encourage additional support. The project will feature revamped spaces that promote collaboration among students and offer a more welcoming environment for corporate visits.
"Dr. Fouse's thoughtful and generous philanthropic investments continue to make a profound impact on the College of Business," Dean Harry Dombroski said. "Her latest gift will allow us to recruit and retain top students and inspire them to reach their full potential."
Fouse earned bachelor's, master's and doctoral degrees from the College of Business and was named a UTA Distinguished Alumna in 2004. She previously established the John and Judy Goolsby-Jacqualyn A. Fouse Endowed Chair, currently held by economics Professor Mahmut Yasar.
"UTA students are highly motivated to succeed, but sometimes require financial assistance to complete their educational journeys," Fouse said. "The education I received from UTA helped me pursue a successful professional career that has benefited me in many ways, including financially. It is a privilege to help my alma mater shape the business leaders of tomorrow, and I am thrilled to do so."
- Written by Mark Permenter, University Advancement