Five Mavericks among inaugural UTIMCO scholars
UTA students were selected for their curiosity, perseverance, strong work ethic
Five University of Texas at Arlington students were among the inaugural participants in The University of Texas/Texas A&M Investment Management Company (UTIMCO) scholars program this summer.
Thao Ta, Tanmay Bhatia, Bianca Perez, Isaias Curiel and Jason Sahapatanavana, all from the College of Business, were selected to participate. Ta is an accounting student; the others are finance students. The UT Arlington contingent was part of a statewide group that included 41 juniors from 10 UT System campuses.
UTIMCO scholars participated in weekly interactive virtual sessions related to their personal and professional development that provided participants with insight and advice to advance their future investment management careers.
Ta said the program was great for meeting new people who could help her now and in the future. "I learned so many things that I never would have learned in class," she said. What I took away was learning from a number of people whom I will be connected to forever."
Bhatia said professional managers and leaders shared their expertise throughout the summer program.
"What I learned will help me choose the right career path," Bhatia said. "The UTIMCO team also helped improve our resumes and then shared it with their network."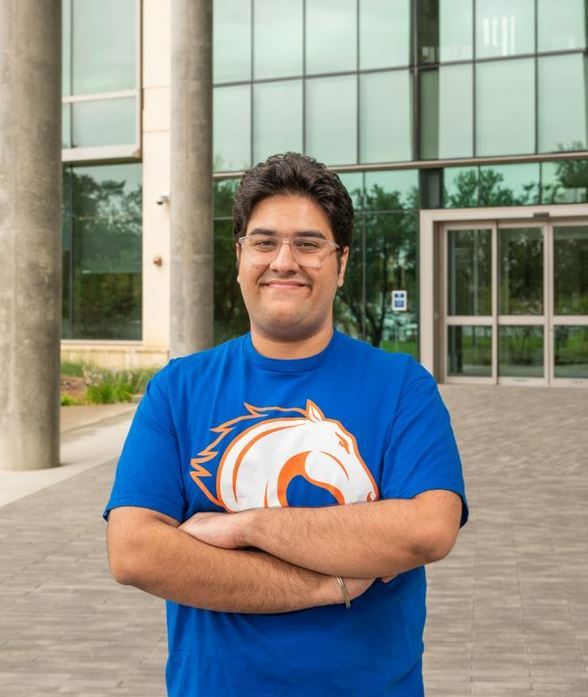 Sahapatanavana said the opportunity to network with professionals from large firms will help through the internship and job search process.
"The program gave us practical advice, like how to project better during interviews," he said. "It showed us what working in the professional world was really like. Being a part of the pilot group was especially exciting."
Students in the UTIMCO scholars summer program were selected by the presidents and deans of their respective campuses in the University of Texas and Texas A&M systems, based on their curiosity, perseverance, strong work ethic and other traits. All are first-generation college students and/or are eligible for federal Pell Grants, said Thomas Britton "Britt" Harris IV, UTIMCO's president, CEO and CIO.
Harris said the scholars program is part of an effort to identify, train and provide unique access to high-potential students interested in the financial services and investment sectors. UTIMCO manages more than $60 billion in assets on behalf of 22 institutions within the state of Texas.