UTA recognizes, honors Native American Heritage Month
UT Arlington celebrates diverse cultures, traditions and histories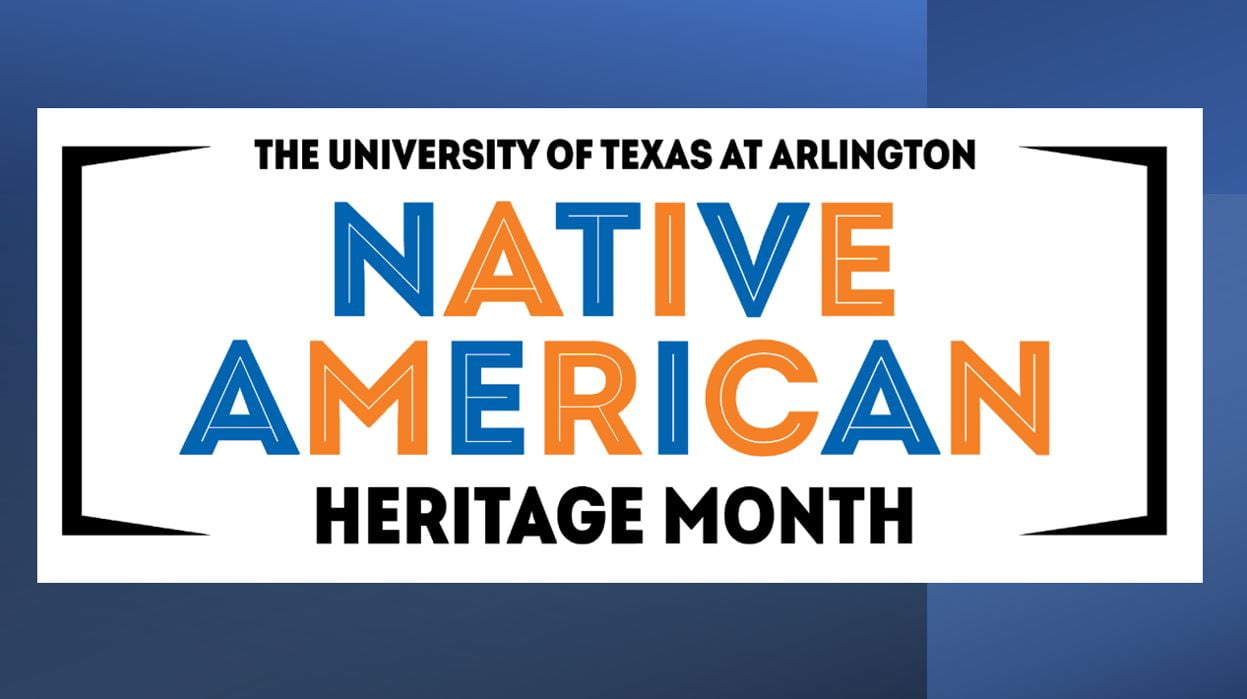 November is Native American Heritage Month, and The University of Texas at Arlington is marking the occasion by celebrating the culture, accomplishments and contributions of the continent's Indigenous peoples.
Highlights include:


In its 6th floor atrium, the Central Library will host Survival and Celebration of Native American Culture and Communities, an exhibit documenting attempts to erase Native cultures, as well as to continuate and revitalize them.

On Nov. 8, the Native American Student Association (NASA) has planned a

No More Stolen Sisters

roundtable discussion at 6 p.m. in the Palo Pinto Room in University Center. Missing and Murdered Indigenous Women is a human-rights campaign raising awareness about the disproportionate violence against Native American and Indigenous women.

Celebrate Native American Heritage music and learn more about UTA's Native American alumni at the

Global "Indigenous" Grounds

event at 4 p.m. on Nov. 11 in the University's Center Palo Duro Lounge. Music, coffee, chai tea and snacks will be served.

UTA's Annual Thanksgiving Dinner Celebration will take place Nov. 23 from 5-8 p.m. in the Connection Café. Open to all students, faculty, staff and family members, the tradition brings the UTA community together to enjoy a Thanksgiving meal.

On Nov. 30 at noon, join a

virtual film screening and Q&A

of Peter Jemison's Iroquois Creation Story.
Cheyenne Perez-Bailey, a senior majoring in English and minoring in history, said the highlight of her NASA experience has been helping plan Native American Heritage Month events.
"Native American heritage is diverse," Perez-Bailey said. "There are many different peoples, traditions and languages that make up Indigenous heritage, and all deserve to be celebrated and respected."
Originally from South Heart, North Dakota, Perez-Bailey said understanding Indigenous cultures does not mean solely focusing on the past.
"For me, celebrating Native American Heritage Month is about honoring my traditions, my family and my people as a Xicana, Nahua woman," Perez-Bailey said. "I also want others to see Indigenous peoples and cultures as a part of the present and the future and to listen when Indigenous people speak about the matters pertaining to them."
UT Arlington's support of the Native American community has earned recognition nationally. For five years in a row, UTA has been listed among the nation's best universities for Native American, Alaska Native and Native Hawaiian students by Winds of Change, a publication of the American Indian Science and Engineering Society. The magazine evaluates and ranks the top 200 universities with strong Native American communities and academic support systems in place for student success.