TIGER scholar will examine COVID-19 misinformation
UTA grad student is one of just two TIGER scholars worldwide for 2021-22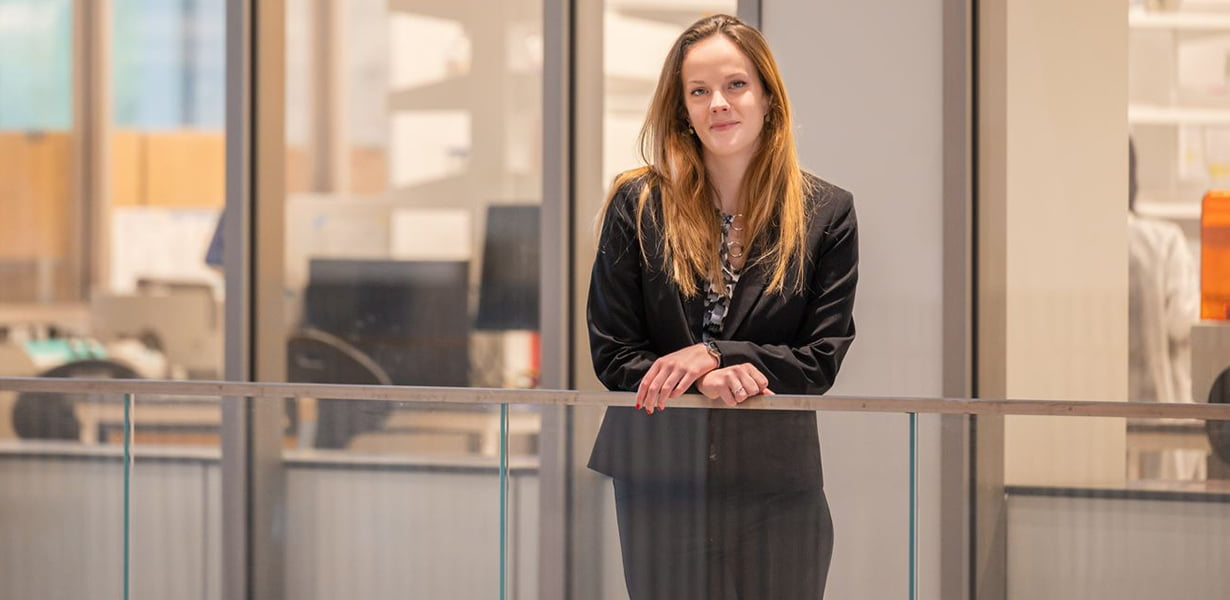 The Healthcare Information and Management Systems Society (HIMSS) selected a graduate researcher at The University of Texas at Arlington for its competitive Technology Informatics Guiding Education Reform (TIGER) Scholars Informatics Internship.
Ana Aleksandric, a doctoral student in the Department of Computer Science and Engineering, received a one-year internship to enhance her knowledge of health informatics and related skill sets. She is one of only two global internship recipients for the 2021-22 academic year.
As a graduate research assistant under the supervision of co-advisors Shirin Nilizadeh, assistant professor of computer science and engineering, and Gabriela Wilson, professor of kinesiology and co-director of the Multi-Interprofessional Center for Health Informatics (MICHI), Aleksandric investigates where COVID-19 vaccination misinformation and disinformation are likely to occur.
"Health informatics is becoming even more important now because of the pandemic," Aleksandric said. "Collecting data only from hospitals is not enough to understand what is happening at the community level."
Analyzing Twitter activity, Aleksandric gathers information about how social media enhances misinformation and the impact it has on public health. Through this internship, she hopes to provide information that will promote an increase of U.S. COVID-19 vaccination rates and make people aware of resources where they can find accurate health-related information.
"In my research with Dr. Wilson, we cross-reference where misinformation occurs with geographic and demographic areas that have a low health-literacy rate and high social vulnerability index," Aleksandric said. "When we put these data together, it allows public health advocates to gain the knowledge needed to intervene against misinformation and assist the public in making fully informed health care decisions."
As a TIGER Scholars Informatics intern, Aleksandric will be paired with mentors based on shared research interests, develop a case study focused on TIGER's scope of work as it relates to her doctoral research and create resource content related to emerging trends in health informatics.
"This is an opportunity for Ana to really go beyond what is offered in the classroom," said Wilson, who is also the U.S. co-chair of the TIGER international taskforce. "Students learn by doing. As an intern with TIGER, she will connect with professionals in health care, receive expert mentorship and expand her knowledge of health informatics."
The TIGER initiative from HIMSS provides the global health workforce with innovative informatics/eHealth tools and resources to transform health for all. The global TIGER network collaborates to integrate informatics/eHealth into health care education, certification, practice and research through an inclusive, interdisciplinary, intergenerational approach.