Retired professor reflects on allyship in award-winning manuscript
Roemer wins national contest for memoir examining connections to indigenous communities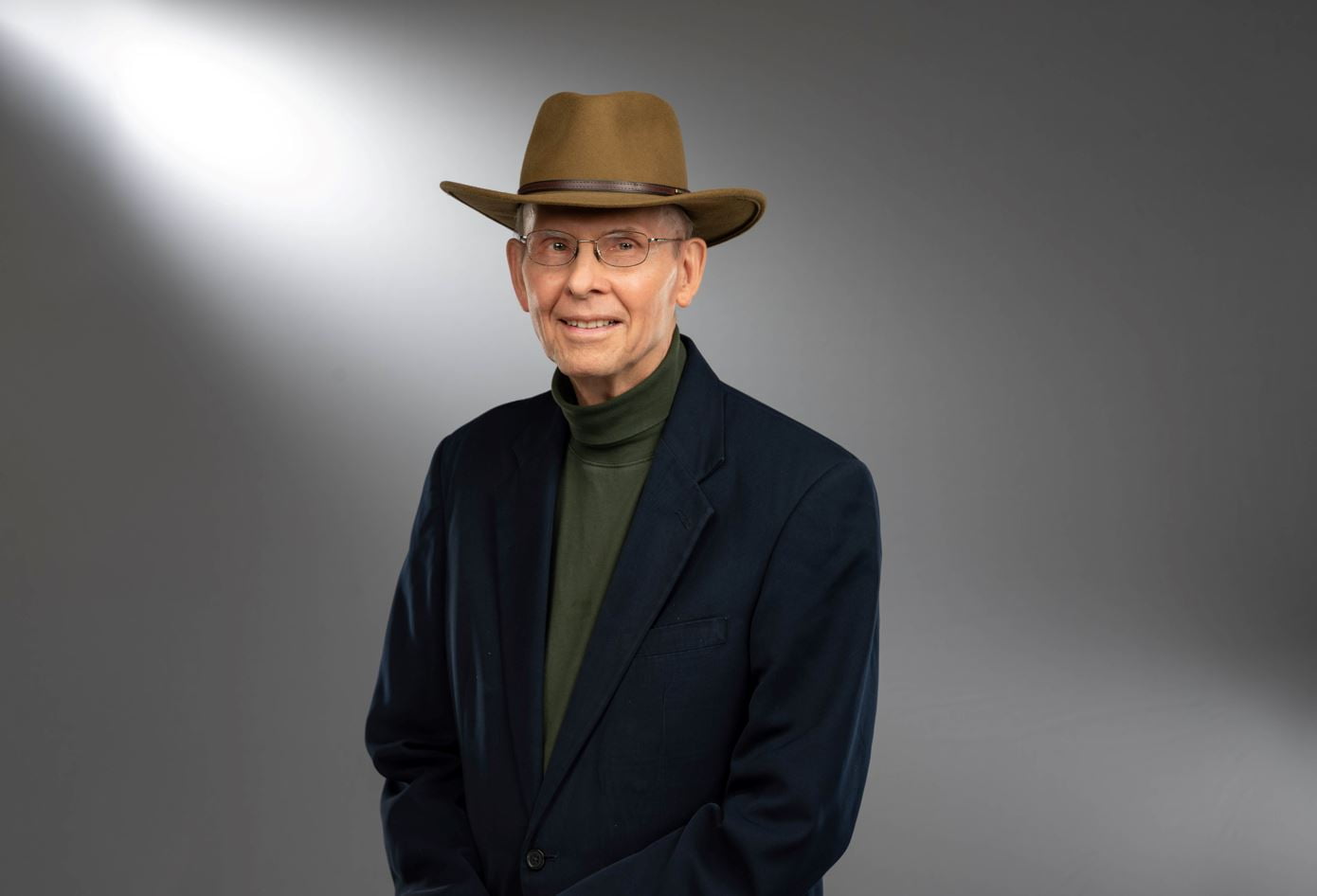 A Distinguished Scholar Professor and longtime faculty advisor to the Native American Student Association (NASA) at The University of Texas at Arlington has won the unpublished book manuscript contest at the Mayborn Literary Nonfiction Conference.
Kenneth Roemer's unpublished manuscript "Allies to Indian Country," a reflection on his lifetime of allyship with the Native American community, won the national award given out at the Mayborn, a national gathering of journalists, writers, authors and storytellers. Along with the prize, Roemer received a provisional publishing contract with the University of North Texas Press.
Roemer is the author of several books on Native American literature and four books on utopian literature, including The Obsolete Necessity: America in Utopian Writings. The manuscript reflects on Roemer's life, starting with his childhood in Long Island, where he met well-known Native American performers and tribal leaders who visited with his family. When asked how long he felt he has been an ally to the Native American community, Roemer said "76 years"—all his life.
For 25 years he served as a faculty advisor for NASA at UT Arlington, helping the group organize an annual powwow. Les Riding-In, assistant dean and director of graduate studies in the College of Liberal Arts, said Roemer's actions have long shown him to be an ally of indigenous communities.
"When I first started working at UT Arlington over 15 years ago, Dr. Roemer invited me to a meeting of the Native American Student Association and introduced me to other Native American community members in the DFW area," said Riding-In. "He has always been way more interested in getting to know the community and making connections so we can grow, never into only himself."
Cassidy Terrazas, a UTA senior involved with the student organization, says she appreciates Roemer's support and is proud of her education at UTA because it's a school that recognizes her culture
"We are a strong community of people," Terrazas said. "Being an ally means being uplifting and empowering. We need everyone's help so our voices can be heard."