Goal of storm project: a better-prepared Texas
UTA research looks to better predict and cope with large Texas storms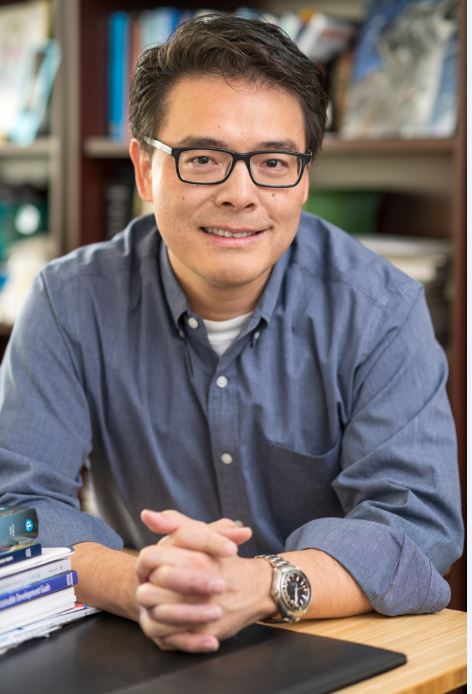 A University of Texas at Arlington civil engineering researcher has received a grant from the U.S. Army Corps of Engineers, Fort Worth District, to develop better methods to characterize, predict and cope with large Texas storms growing more unpredictable due to climate change.
Nick Fang, a UT Arlington associate professor in the Department of Civil Engineering, is leading the $347,000 project that flows from the Corps through WEST Consultants.
The project will consider rainfall totals, discharge rates and other weather data from the U.S. Army Corps of Engineers, Federal Emergency Management Agency, the National Weather Service, the National Oceanic and Atmospheric Administration, the U.S. Geological Survey and many professional journals and publications. Fang also will work with state agencies like the Texas Water Development Board, regional flood control districts, river authorities and local entities.
Fang, who is the Robert S. Gooch Endowed Faculty Fellow in Civil Engineering, will study the causes of such large storms along with their hydrologic impacts. Texas has been hit by several large storms of late; Hurricane Harvey in 2017, for example, caused more than 100 deaths and $125 billion in damages.
"We will look for spatial patterns, trends and causes of these large storms based on the rainfall data we collect," Fang said. "We hope to better prepare Texans for these storm events and through that save lives and property."
Fang's team will also build an inventory examining storm data from all storms that had a duration of longer than six hours, including events with return periods from two years to 1,000 years.
Since Texas is a large state with many different environments, ecologies and meteorological forces, Fang's team is charged with determining storm probabilities for different areas and establishing sound engineering design methods for building a disaster-resilient Texas.
Ali Abolmaali, chair of the UT Arlington Department of Civil Engineering, said Fang's work could greatly impact current and future Texans.
"If our emergency and flood-control agencies have better, more precise information, they can issue alerts and warnings to give people a better chance of surviving devastating storms like Hurricane Harvey or Hurricane Katrina," Abolmaali said. "Civil engineering—and Dr. Fang's specialty of flood protection—can make a difference in everyday lives and properties."
Fang is a nationally known scientist in flood prediction and has received numerous accolades and awards for his accomplishments. His past projects include developing a flood early warning system for the city of Houston, managing storm water and flooding at Dallas-Fort Worth International Airport, using drones to assess property damage after natural disasters and establishing a radar-based warning system for the medical district in Houston.