UTA Alumni Association provides support for new CAPPA lab
Community Design Lab lets students take lead on DFW-area architecture projects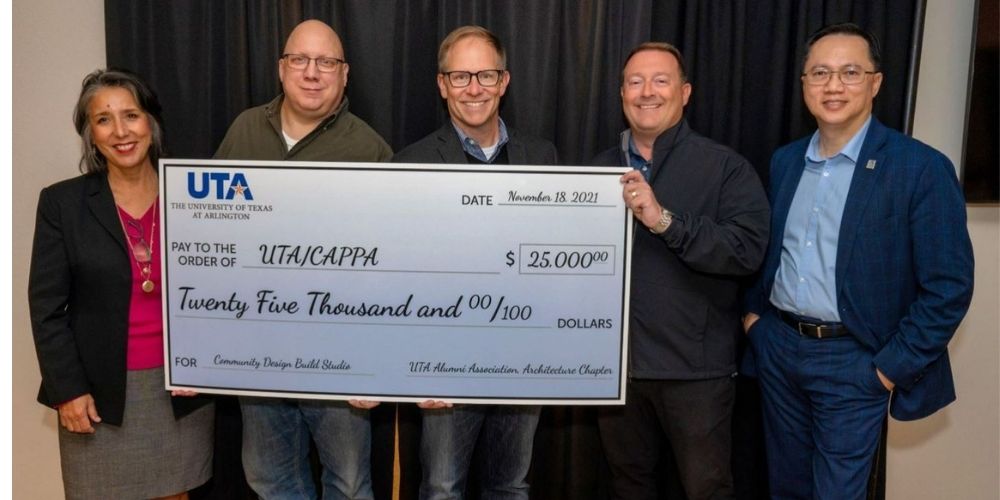 The UTA Alumni Association, Architecture Chapter, helped celebrate the opening of the College of Architecture, Planning and Public Affairs' (CAPPA) new Community Design Lab with a generous gift to support student-led projects.
The alumni group donated $25,000 to the Design Build Program, which facilitates student-led projects in the Dallas, Arlington and Fort Worth communities.
Maria Martinez-Cosio, CAPPA interim dean, said the Community Design Lab provides students with increased opportunities for hands-on education.
"Hands-on education has become more prominent and important for students," she said. "We're grateful to the architecture alumni for the donation."
The new Community Design Lab is in a 13,000-square-foot facility located on Cooper Street, a couple of blocks north of the UTA campus in the former home of the city's downtown library. This facility serves as a learning center for students to apply classroom architectural principles using a variety of practical and real-world methods, such as construction materials testing and building and design practice.
In previous lab projects, students have produced micro houses and worked with Tarrant County's Housing Channel—an organization with a 28-year history of revitalizing neighborhoods and providing quality, affordable housing solutions—to provide lower-cost homes for qualified families.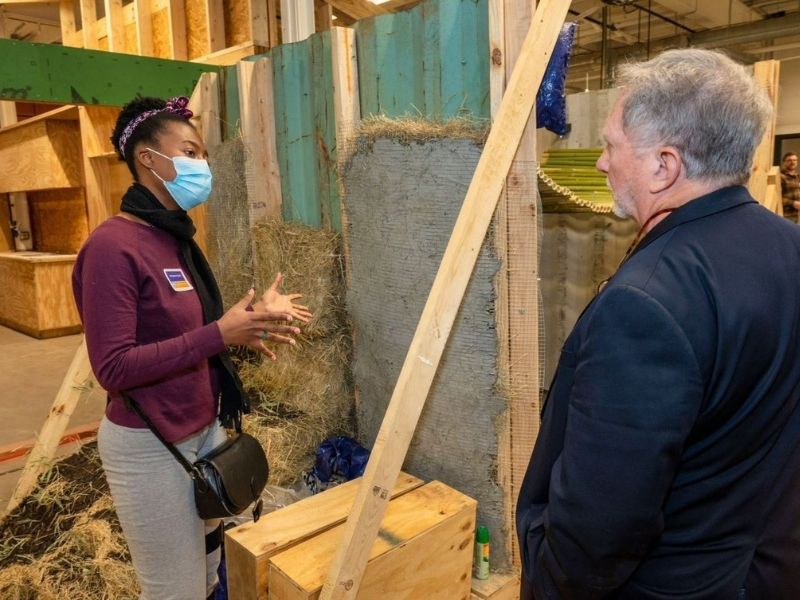 Brad Bell, director of the School of Architecture, said the new facility will allow students to take on more community projects and will provide more space for nonprofit partners such as the Housing Channel.
We want to push up the building part of architecture to four or five projects each semester, Bell said. The front part of the new lab is a community engagement section. This will be where we can meet with nonprofits, determine a strategy for their needs and start designing that plan.
The back half of the lab has a workshop and build spaces that include prototype floors, advanced material fabrication and woodworking areas, Bell said.