Lu selected as distinguished fellow by International Shock Wave Institute
UTA aerospace engineer recognized for contributions to shock wave research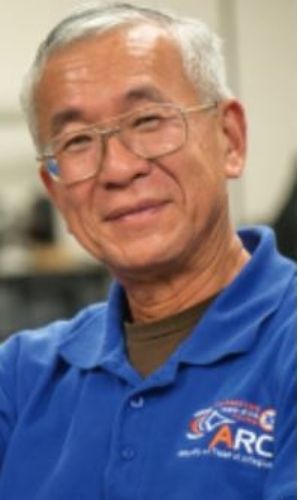 The International Shock Wave Institute (ISWI) has selected Frank Lu, an aerospace engineering professor at The University of Texas at Arlington, as a distinguished fellow in the institute's inaugural class. The honor was based on his lifetime professional contributions in the domain of shock wave research.
The ISWI promotes international and interdisciplinary collaboration in all areas of shock wave research.
"It is a great honor to be named a distinguished fellow of ISWI, and I accept on behalf of myself and the students and scholars who worked with me to advance the knowledge and application of shock and detonation waves," Lu said. "I also acknowledge The University of Texas at Arlington for providing an environment where such research can be conducted."
Lu is also a fellow of the American Institute for Aeronautics and Astronautics, the American Society of Mechanical Engineering and the Royal Aeronautical Society. He joined the UTA College of Engineering in 1987 and was the director of the University's Aerodynamics Research Center from 1993-2018.
During his career, he has secured more than $6 million in research funding in the areas of fluid dynamics, shock and viscous phenomena, aerodynamic heating, jets and sprays, supersonic and hypersonic flows, propulsion, detonation, fuel reformation and power production, fail-safe construction, shape memory alloys, natural convection, flow visualization and instrumentation and facility development. He has authored or co-authored more than 100 journal articles, conference papers and other publications, and he has mentored dozens of graduate and undergraduate students. In addition, he holds seven U.S. patents.
"This is an eloquent acknowledgment of Professor Lu's standing and unique contributions," said Erian Armanios, chair of the Mechanical and Aerospace Engineering Department. "To be unanimously selected by the council in celebration of his lifetime saga of inspirational professional contributions in the domain of shock wave research and allied areas is an excellent reflection of his work."
- Written by Jeremy Agor, College of Engineering