A celebration of Black history and heritage
Events throughout February honor and celebrate Black History Month at UTA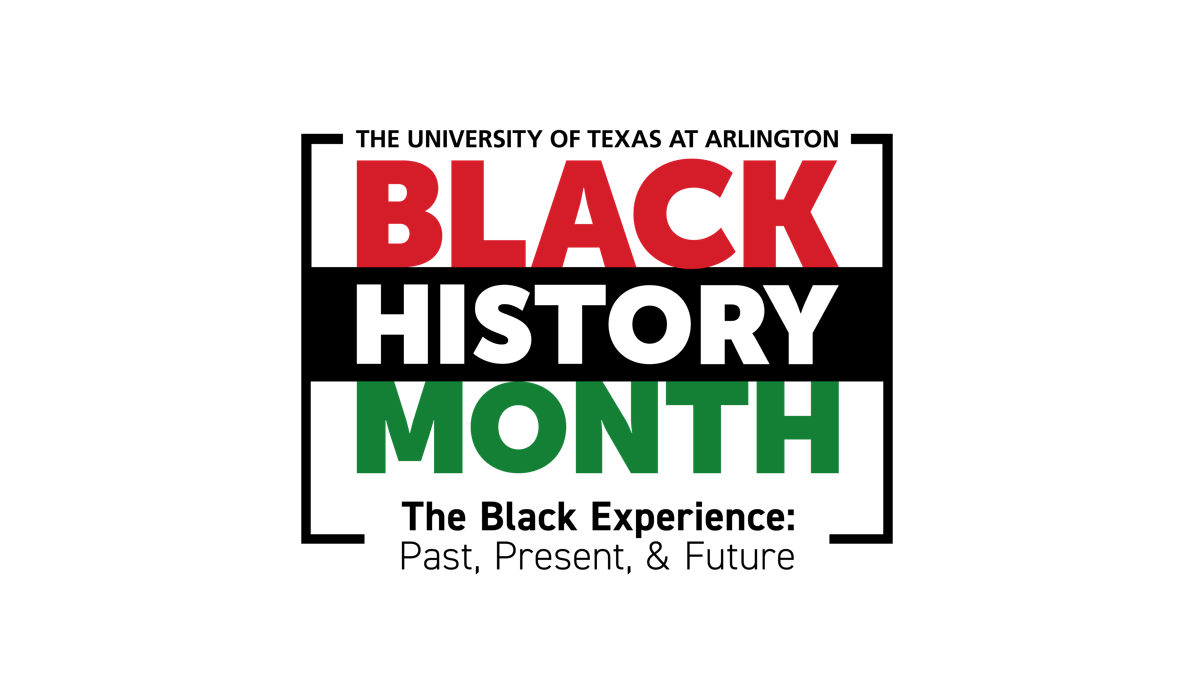 The Office of Multicultural Affairs, Center for African American Studies, and Office of Diversity, Equity and Inclusion (DEI) have organized a variety of educational and fun programs to celebrate Black history and heritage during Black History Month at The University of Texas at Arlington. Highlights include:
Lift Every Voice is a virtual discussion on Feb. 3 at 6 p.m., live on the

@uta_multiculturalaffairs Instagram

site, focused on the history of the song "Lift Every Voice and Sing," often referred to as the Black national anthem.




Join in

Maverick Conversations: The N-Word

for an open discussion and dialogue to answer complex questions regarding our society and the media on Feb. 7 at noon in the University Center's Concho Room. Lunch will be provided.




DEI

and the UTA Libraries invite all employees to participate in MavREAD, which stands for Respect through Education, Awareness and Dialogue. You can enroll at

DEI's professional development site

for sessions on Feb. 10 at 1 p.m. and Feb. 16 at 11 a.m.


The

Center for African American Studies

'

10th Annual Conference will begin at 9 a.m. on Feb. 17 in the Bluebonnet Ballroom of the University Center. Breakfast and lunch will be provided. For more information, please email

caas@uta.edu

.




Join Bryan Samuel, vice president of DEI, for Equality and Inclusion Night at College Park Center on Feb. 17 at 7 p.m. The men's basketball matchup against Little Rock is part of a nationwide campaign designed to use college basketball as a platform to keep equality in the national conversation. Participants are invited to wear black.




Maverick Kitchen: Caribbean Eats

provides Mavericks with an engaging learning experience around food on Feb. 24 at the Central Library Studio Classroom. Make great food with friends while learning about Caribbean culture, starting at 5:30 p.m.
More events can be found on the UTA Events Calendar and the MavOrgs Events Calendar.
Jandel Crutchfield, assistant professor and director of diversity, equity and inclusion in UTA's School of Social Work, said Black history is American history—diverse, dynamic and essential.
"Black students represent a rich history and contemporary vitality for UTA," Crutchfield said. "I'm looking forward to everyone coming to share with the UTA community the celebrations and intentionality during this special month."
Uma Ogans, a senior majoring in business and president of UTA's Black Student Association, said he values the diversity he sees at UT Arlington and hopes this month will shine a spotlight on accomplishments of Black people throughout U.S. history.
"There is no one way to be a Black person," Ogans said. "When Black students on campus see our culture being celebrated, it creates an environment where minority groups can feel safer, seen and more appreciated."
The month of national reflection is an opportunity to honor, advocate and educate the Maverick community on the global Black experience, celebrate the Black community and recognize its accomplishments throughout the course of American history.
Kahari Gray, a UTA senior studying political science and president of the University's NAACP chapter, said there are multiple ways for students and staff at UTA to honor and celebrate Black history and African American heritage throughout the year.
"There are multiple clubs and organizations on campus that students of any racial or cultural background can participate in and support, such as the Black Student Association, the African Student Organization, the NAACP and various traditionally African American fraternities," Gray said. "Every college or university must guarantee that every student feels accepted for who they are. UTA has such high levels of diversity, it is the University's responsibility to not just acknowledge, but cherish and treasure every race."