UTA to host National Intercollegiate Wheelchair Basketball Tournament
Movin' Mavs look to defend national title; Lady Movin' Mavs aim for third championship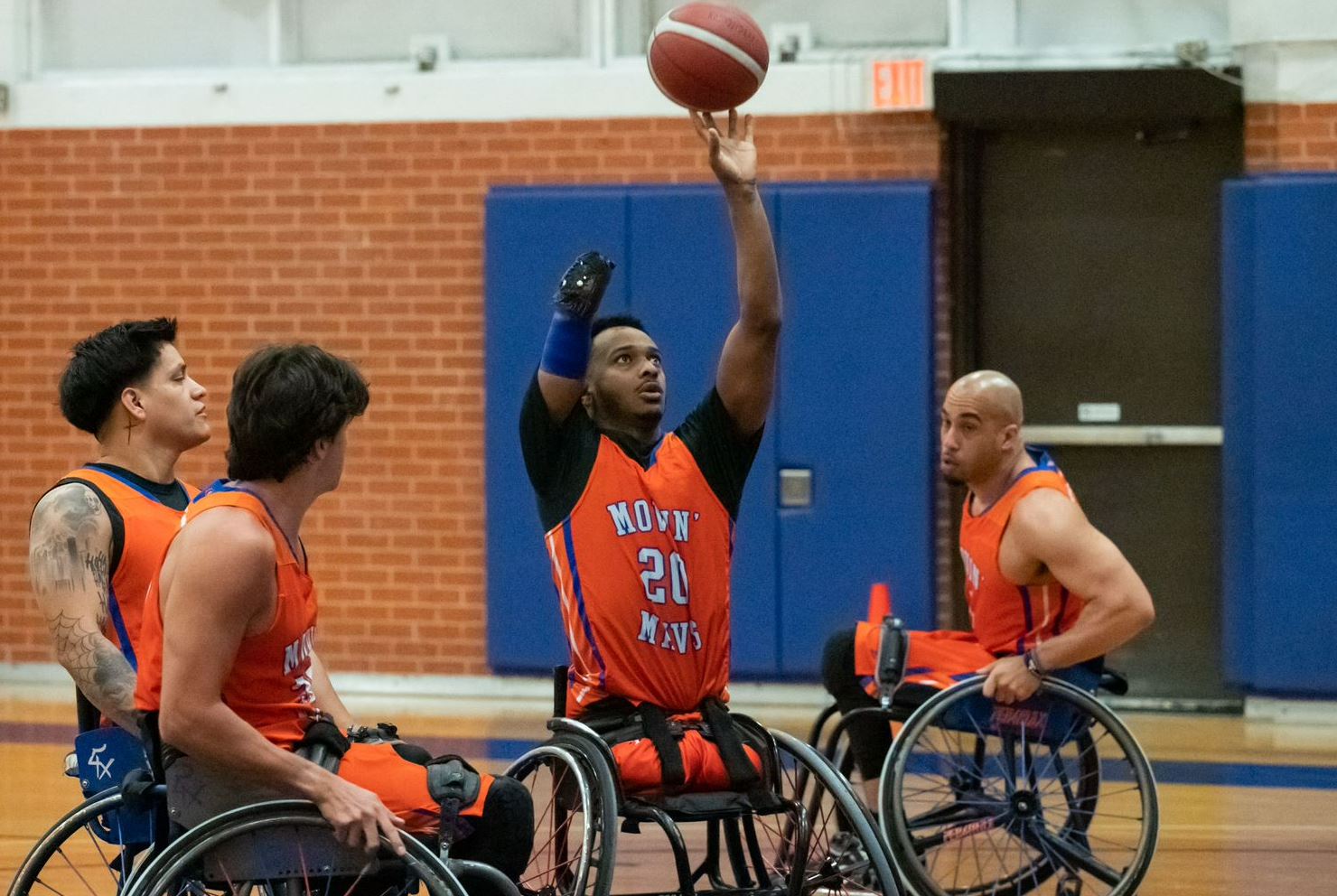 The Movin' Mavs wheelchair basketball team will attempt to defend its national title at home in Arlington as The University of Texas at Arlington plays host to the National Wheelchair Basketball Association's
National Intercollegiate Wheelchair Basketball Tournament
(NIWBT).
Scheduled for March 17-19, the 2022 championship features the nation's top collegiate wheelchair basketball teams, representing 11 universities across nine states. UTA previously played host to the NIWBT in 2011 and 2014.
All games—approximately 30 total—will be held at UTA's College Park Center (CPC). Admission is free, and games also are available to watch on a livestream.
"This is the biggest NIWBT ever for our division. UT Arlington is well-prepared for this tournament, with our significant experience hosting wheelchair basketball events," said Doug Garner, head coach of UTA's Movin' Mavs Adaptive Sports Programs and member of the National Wheelchair Basketball Hall of Fame. "We are very excited to be hosting once again. The campus and administration support has been incredible."
The defending champion Movin' Mavs won their ninth national championship last year by defeating Alabama 66-51 for the title. The Lady Movin' Mavs came one win short, falling 67-53 to Alabama in the championship final game.
UT Arlington began its wheelchair basketball program in 1976 as an adaptive recreational sport. The team became the Movin' Mavs in 1988, when it began intercollegiate competition. The Movin' Mavs have a proud legacy, including an invitation to the White House, nine national MVPs and more than 36 players who have gone on to play in the Paralympics.
Aaron Summerill, UTA sophomore who plays center and forward for the Movin' Mavs, said he is looking forward to seeing fellow Mavericks pack the CPC to cheer for UTA.
"This will be my second tournament to play in," Summerill said. "My favorite moment of playing with the Movin' Mavs so far was no doubt when we won the national championship last season. I think UTA hosting this year's will be awesome."
Élodie Tessier, a junior from Québec, Canada, and guard for the Lady Movin' Mavs, said she is happy to have a shot at the national title on UTA's home court.
"I am so happy that the nationals are at home this year," she said. "It's a great way to promote women of all abilities in sports, and everyone should come watch the games."