Completing their degrees—and each other's sentences
Twin sisters to obtain their education degrees at UTA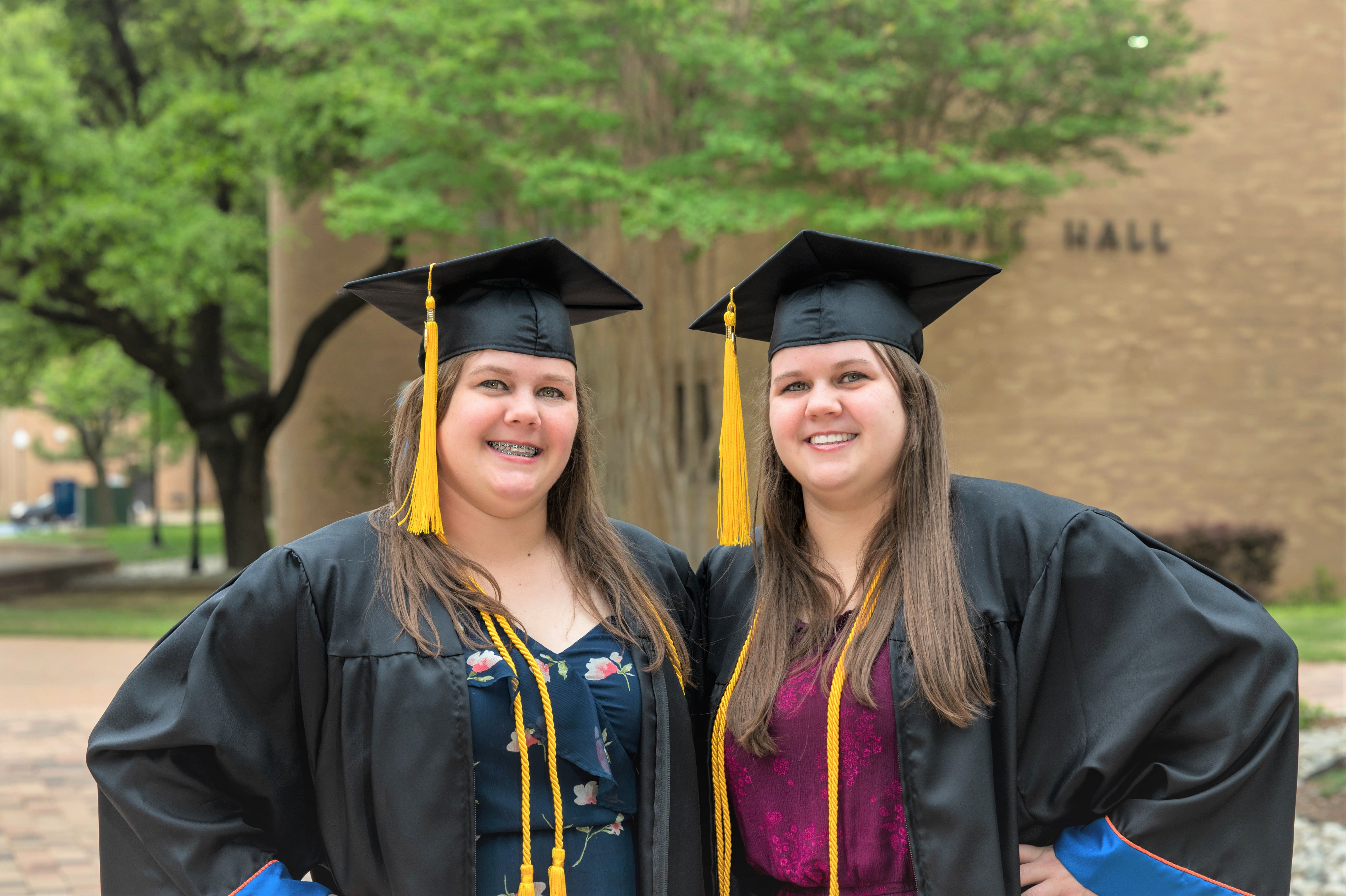 The latest milestone on the shared educational journey of identical twin sisters Angie and Bonnie Creel comes Friday, when they graduate from The University of Texas at Arlington.
They both came to UTA as transfer students.

They both completed their student teaching requirements in Mansfield ISD.

They both obtained their teacher certification in early childhood to grade 12 special education and early childhood core subjects.

They both are graduating with Bachelor of Science in Education degrees from the College of Education.
"She copied me," joked Angie. "Our dad had a career in special education and physical education; that was a big influence on us. He treats his students like they are his own kids. That inspired me to want to do that as well."
Neither sister initially planned to go into teaching, even though they come from a family of educators—grandma, dad, an aunt and an uncle were all teachers.
"We really started this journey because of our grandmother," Bonnie said. "Not only was she a teacher, but she always advocated for us to go to school. She wanted us to continue our education, which is why we transferred to UTA. We're getting our degrees for her."
Angie said that UTA felt like home to her and her sister, given its educational offerings in special education—an interest area for both sisters—and its proximity to their family.
"We felt like we really belonged at UTA," Angie said.
Bree Jimenez, UTA associate professor of special education, said the sisters have a passion for education.
"It has been a pleasure to watch Angie and Bonnie support each other through the program and also come into their own as they have progressed," Jimenez said. "We need special educators who are passionate and highly skilled in the field, now more than ever. Angie and Bonnie have worked hard to become special educators who both have the skills and dispositions necessary for a career in education serving students with disability."