An internship 18 years in the making
Civil engineering student returns to father's workplace to begin her own internship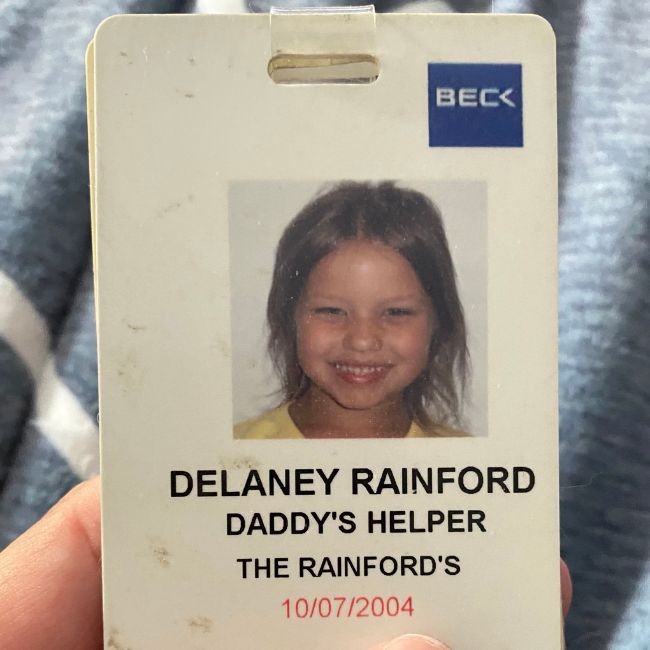 A summer internship was 18 years in the making for a civil engineering student at The University of Texas at Arlington.
Delaney Rainford is spending this summer as a construction intern at The Beck Group, the same firm where her dad, Clyde, has worked for more than two decades. As a child, Rainford would tag along with him "and it would always be so fun to see what he did on his project sites," she said.
The Beck Group even issued her an ID badge back then with the "job title" of Daddy's Helper. Rainford recently posted her 2004 ID badge on LinkedIn, where it has garnered more than 30,000 views. She said she would follow her dad around, selling Girl Scout cookies to his colleagues.
"The people at Beck are so nice," she said. "I'm so thankful for the internship, which runs through August. I'm a better learner when I see what it is I'm learning in the classroom and how that applies to the real world."
Scheduled to graduate in fall 2023, Rainford said she is looking forward to learning as much as possible this summer.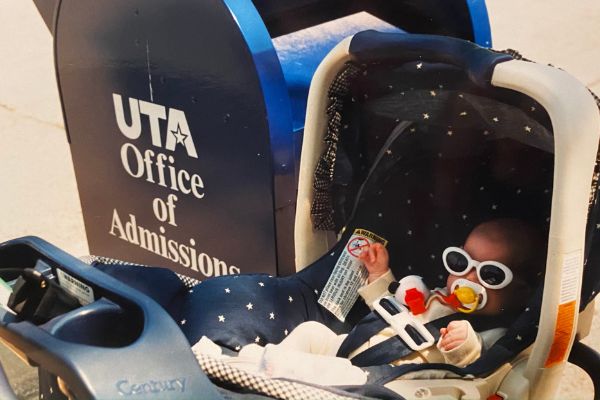 "I just finished all my math classes at UTA, which is a relief," she said. "I've had some great teachers here. Now, I'm looking forward to putting some of what I've learned into practice at Beck."
Delaney's father remains a longtime Beck employee.
"I'm excited to see Delaney here learning from the industry's best," said Clyde Rainford, who is a senior project manager for the firm and a 2003 UTA mechanical engineering graduate. "I'm very proud of her."