Mathematicians connect students to careers in climate-smart agriculture
Program funded by Department of Agriculture will increase workforce diversity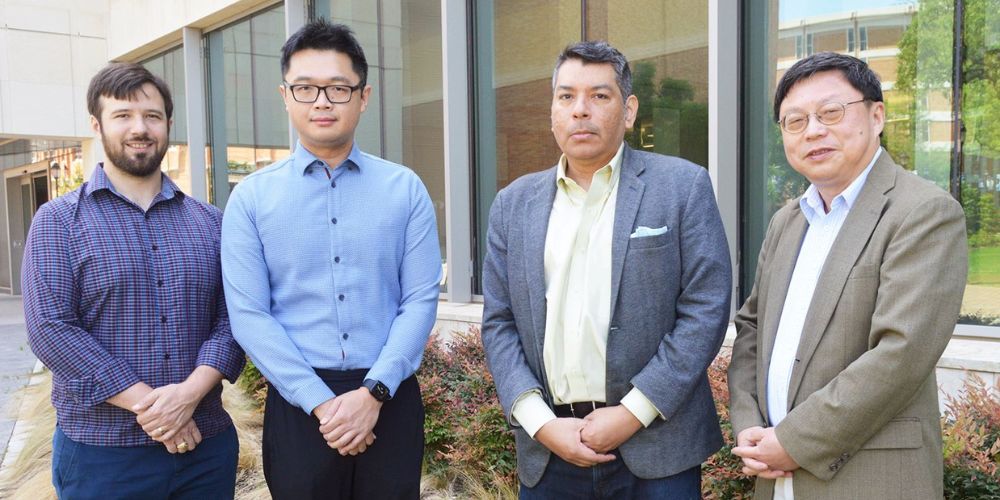 A team of mathematicians from The University of Texas at Arlington is leading a new national initiative to create pathways for students to pursue careers in agricultural fields.
The project, "Developing an Alliance for Training and Apprenticeship in Climate-Smart Agriculture (DATA-Ag)," aims to equip students from community colleges and underrepresented groups to pursue careers in agriculture with the objectives of expanding and improving workforce training through student engagement, curriculum development and faculty preparation. Another project aim is to build a regional agricultural alliance among Hispanic-Serving Institutions.
The National Institute of Food and Agriculture (NIFA) is funding the project, headed by Jianzhong Su, professor and chair of the UTA Department of Mathematics, with a three-year, $500,000 Agricultural Workforce Training grant. NIFA is a federal agency within the United States Department of Agriculture (USDA).
The project will address NIFA's goals by increasing the number and diversity of students who pursue careers in agriculture, enhancing students' educational experiences and creating a technology- and data-savvy workforce.
"I am excited to be part of this workforce development project," Su said. "The project team will work with the USDA Natural Resource Conservation Service and other partner community colleges to develop training, mentoring and curriculum in climate-smart agriculture and will use data-driven technology to serve agricultural needs while reducing climate impacts from farming."
Keaton Hamm and Dengdeng Yu, UTA assistant professors of mathematics, and Jaime Cantu, UTA adjunct professor of engineering, are members of the project team. It also includes engineering colleagues Jose Espiritu and Heidi Taboada from Texas A&M University at Kingsville, Delia Valles-Rosales from New Mexico State University, and partners at community colleges in Texas and New Mexico, including Tarrant County College.
The team plans to enhance agriculture workforce development through climate-smart agriculture symposiums, faculty workshops, a USDA Natural Resources Conservation Service apprentice program, online introductory modules and in-person and online curriculum learning. The team will introduce agricultural curricula for students on community college campuses, in-person and remotely, which will enable students to gain the knowledge and skills to work in agricultural fields. Topics will include agriculture data analytics, data-driven natural resource conservation, and agricultural planning.
"This grant is geared toward creating new opportunities for students to be introduced to data-driven agriculture and will create robust pipelines of students from high school and community colleges through four-year colleges like UTA to be able to pursue high-impact careers," Hamm said.
Undergraduate and master's students from UTA, Texas A&M at Kingsville and New Mexico State will be recruited to work on research in agriculture data science, serve as peer hosts for faculty workshops and annual symposia, and lead peer-mentoring groups for community college students.
"The project is intended to connect college students in urban areas with agricultural industries that are increasingly requiring statistical and data analysis skills," Yu said. "This is an exciting opportunity for me, as I have been working on the development and application of cutting-edge statistical machine-learning methods for analyzing complex data. These methods can be essential for analyzing agricultural data."
Added Hamm, "I got involved with this grant because of the significant work being done here at UTA on introducing data science and machine-learning techniques into agriculture, and because I am excited to help students and faculty create and pursue new opportunities in this space."
UTA will host a Climate Smart Agriculture Workshop on May 16-17, with Su serving as organizing committee chair. Topics include mentoring students in climate-smart agriculture; increasing STEM participation from underrepresented and underserved groups; fostering networking among NRCS, universities and community colleges; creating career pathways for community college STEM students; and developing a federal pathway program.
- Written by Greg Pederson, College of Science