Jon Fagg selected as next UT Arlington athletics director
New AD to lead Maverick athletics program as it joins Western Athletic Conference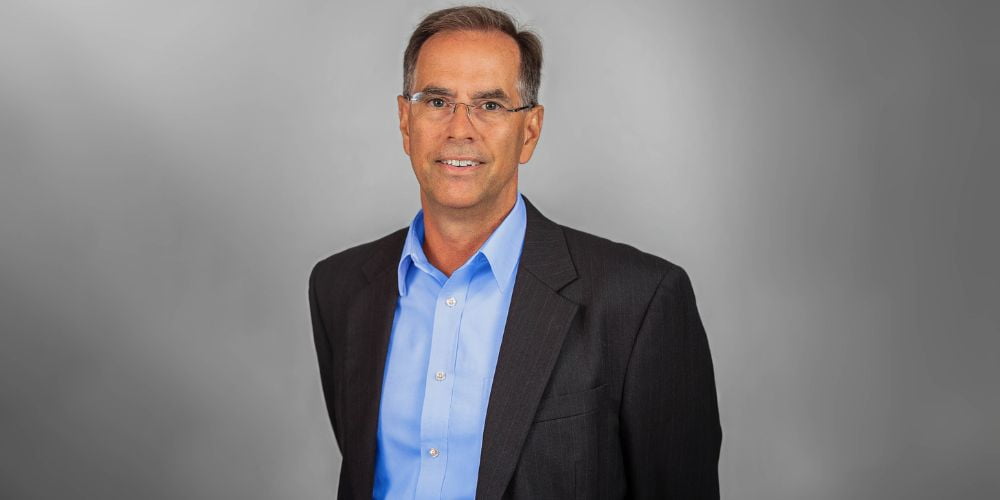 The University of Texas at Arlington has selected Jon Fagg to serve as its next director of athletics. Fagg, currently deputy athletics director at the University of Arkansas, will join UTA on Aug. 1, one month after the University joins the Western Athletic Conference.
At Arkansas, Fagg assisted the vice chancellor and director of athletics in the daily administration of the department and provided direct oversight of its NCAA compliance program; academic support; student-athlete development; and name, image and likeness units. He also oversaw other administrative units, including mental health and performance, strength and conditioning, sports nutrition and major gift development. He most recently served as the sports administrator for the football and swimming and diving programs and had oversight of the women's soccer and men's basketball programs.
UTA officially will introduce Fagg at a news conference inside the College Park Center on UTA's campus on Monday, June 20, at 1 p.m.
"Jon will provide strategic leadership for our intercollegiate athletics department and collaborate across campus and the community to promote the academic and athletic achievements of our student-athletes," UTA President Jennifer Cowley said. "I am confident his experience will prove to be an asset as we move into the Western Athletic Conference and work to advance the success of our 15 NCAA Division I athletic programs."
During his tenure in Fayetteville, Fagg was an instrumental team member of the University's capital campaign, Campaign Arkansas, which raised approximately $220 million for the department of athletics through annual and philanthropic giving to enhance the Arkansas student-athlete experience. Since the conclusion of the campaign in the summer of 2020, the Razorbacks have claimed an impressive 18 Southeastern Conference Championships—10 in 2020-21 and eight more in 2021-22—almost double any other SEC member.
This year, Arkansas was one of only three schools in the nation to have NCAA Tournament appearances or a bowl game in football, men's and women's basketball, gymnastics, softball and baseball. Fagg was instrumental in the hiring of current Arkansas men's basketball coach Eric Musselman, who guided the Razorbacks to their second straight Elite Eight trip this past March.
Beyond athletic competitions, Fagg has overseen Arkansas student-athletes collectively earning at least a 3.0 GPA for 25 straight semesters, and 16 consecutive semesters of at least a 3.2—including in spring 2022 (3.25). Those student-athletes helped the Razorbacks achieve a school-record 85% Graduation Success Rate, which has increased 15% during Fagg's time at Arkansas.
Prior to joining Arkansas in 2008, Fagg spent seven years at North Carolina State, first as an assistant athletics director and then as associate athletics director. He also spent three years as assistant athletics director for compliance at Fresno State and a year as director of compliance for the Big South Conference.
"UT Arlington has both a strong tradition of success and tremendous potential for growth, especially as it moves to a new conference," Fagg said. "It's an exciting time to join the Maverick family, and I'm looking forward to the challenges and opportunities of leading the athletics program to even greater heights."
Shelby Boseman, UTA chief legal officer, led UTA's national search as chairman of the athletics director search committee and said Fagg maintained high athletic and academic standards in his previous roles.
"Jon brings comprehensive experience to this role, with a proven record of overseeing compliance, sports administration and development efforts at different universities," Boseman said.
Fagg replaces Jim Baker, who served as UTA athletics director from 2012-22. During that time, Baker added women's golf as UTA's 15th intercollegiate sport, led the department's dedicated focus on community service and witnessed the Mavericks win 24 conference championships and make 13 NCAA Tournament appearances.
"Under Jim's leadership, UTA established a winning formula in competition, in the classroom and in the community," Cowley said. "He maintained high standards for compliance and fiscal responsibility, ensuring that UTA remains positioned for success."
UTA Athletics has won 129 conference championships in its history, participated in 77 NCAA tournaments, produced more than 150 All-Americans and claimed three national champions.
With more than 48,000 students, UTA is the fourth-largest institution in Texas and one of 137 universities nationwide to receive the R-1: Doctoral Universities—Very High Research Activity designation by the Carnegie Classification of Institutions of Higher Education. In 2021, UTA received the Texas Tier One designation reserved for the state's top institutions for academic and research excellence.
The University has 18 National Academy of Inventors fellows, the most of any institution in Texas. UTA ranks No. 1 nationally in the Military Times annual "Best for Vets: Colleges" list, is designated as a Hispanic-Serving Institution and Asian American and Native American Pacific Islander-Serving Institution and has approximately 250,000 alumni making an impact across Texas and beyond.