UTA artist Huckaby named Fulbright Scholar
Huckaby's mission: To show 'the importance, beauty and magnificence of everyday people'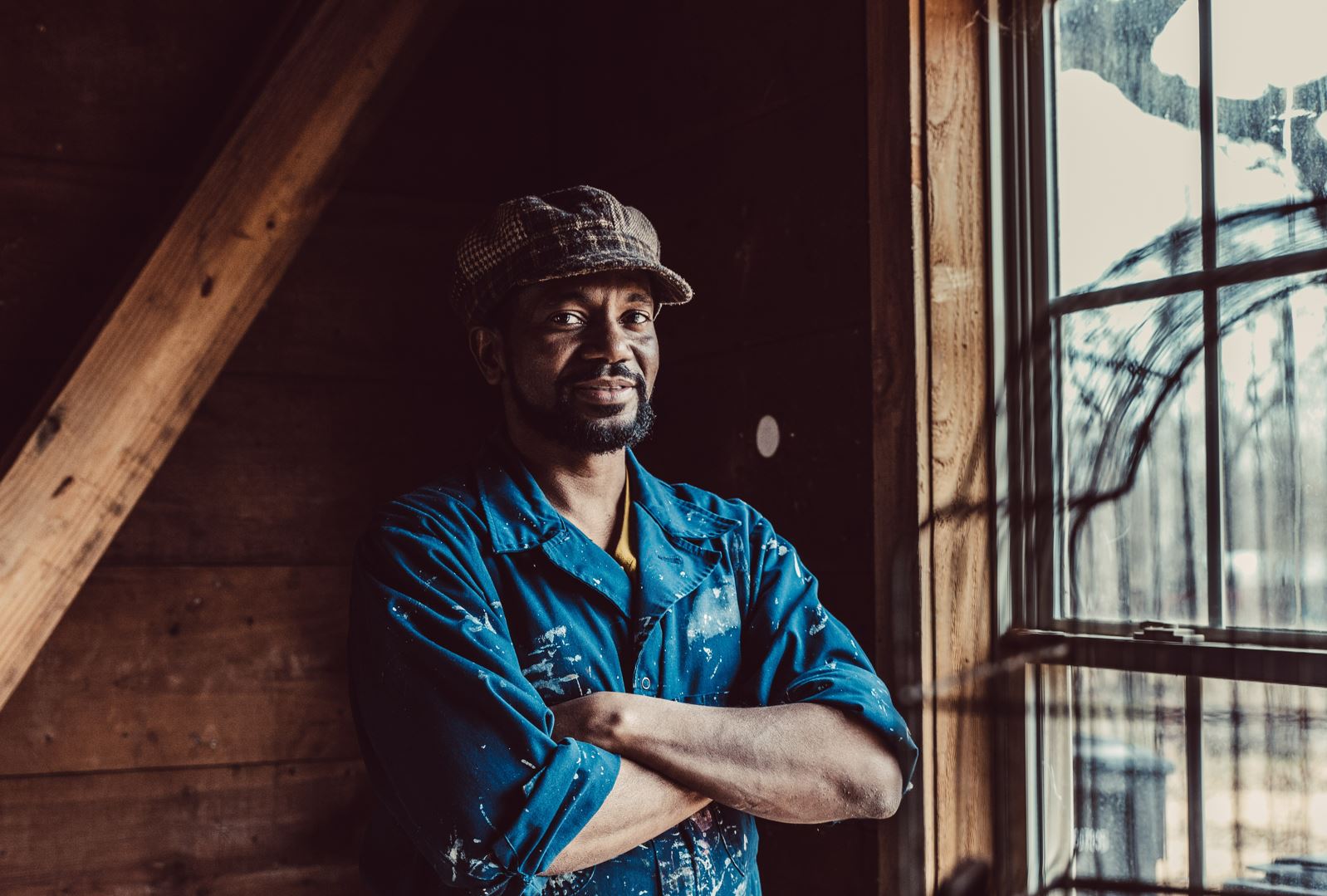 Artist Sedrick Huckaby of The University of Texas at Arlington is a 2022-23 Fulbright Scholar.
The associate professor of art and art history is known for his production of large-scale portraits and use of thick, heavy layers of paint to create texture and dimensionality on canvas, as well as his artistic mentoring of former President George W. Bush. An artist and faculty member at UTA since 2009, his artistic endeavors often focus on the affirmation of people who might otherwise remain unseen.
"From very early on, it has been my endeavor to show the importance, the beauty and the magnificence of everyday people," Huckaby said. "Ordinary people are not usually celebrated in a way that is larger than life. The Fulbright Scholar fellowship will give me the needed support to create a piece that is of local, regional, national and international importance."
The award, part of the highly selective and impactful Fulbright public diplomacy program, will enable Huckaby to travel to Mexico's Coahuila State to make portraits of the Mascogos community, who descended from Afro-Seminoles in the United States. They settled in Mexico to escape American persecution in the 19th century and have celebrated Juneteenth, or "Dia de Los Negros," as it is known among Mascogos, since the 1870s.
"Getting to hear their story is the most exciting thing to me," Huckaby said. "Although you can study our connected histories in books and written accounts, it's interesting to learn it from oral traditions and from living people."
This past spring, Huckaby presented a portrait he created of Opal Lee when she visited the UT Arlington campus to discuss her tireless efforts in spreading awareness about Juneteenth and Black history in the South. The piece, entitled "Portrait of an Author, Dr. Opal Lee," features Lee with her book in the foreground and the people who have inspired her in the background, including President Barack Obama and politician Stacey Abrams.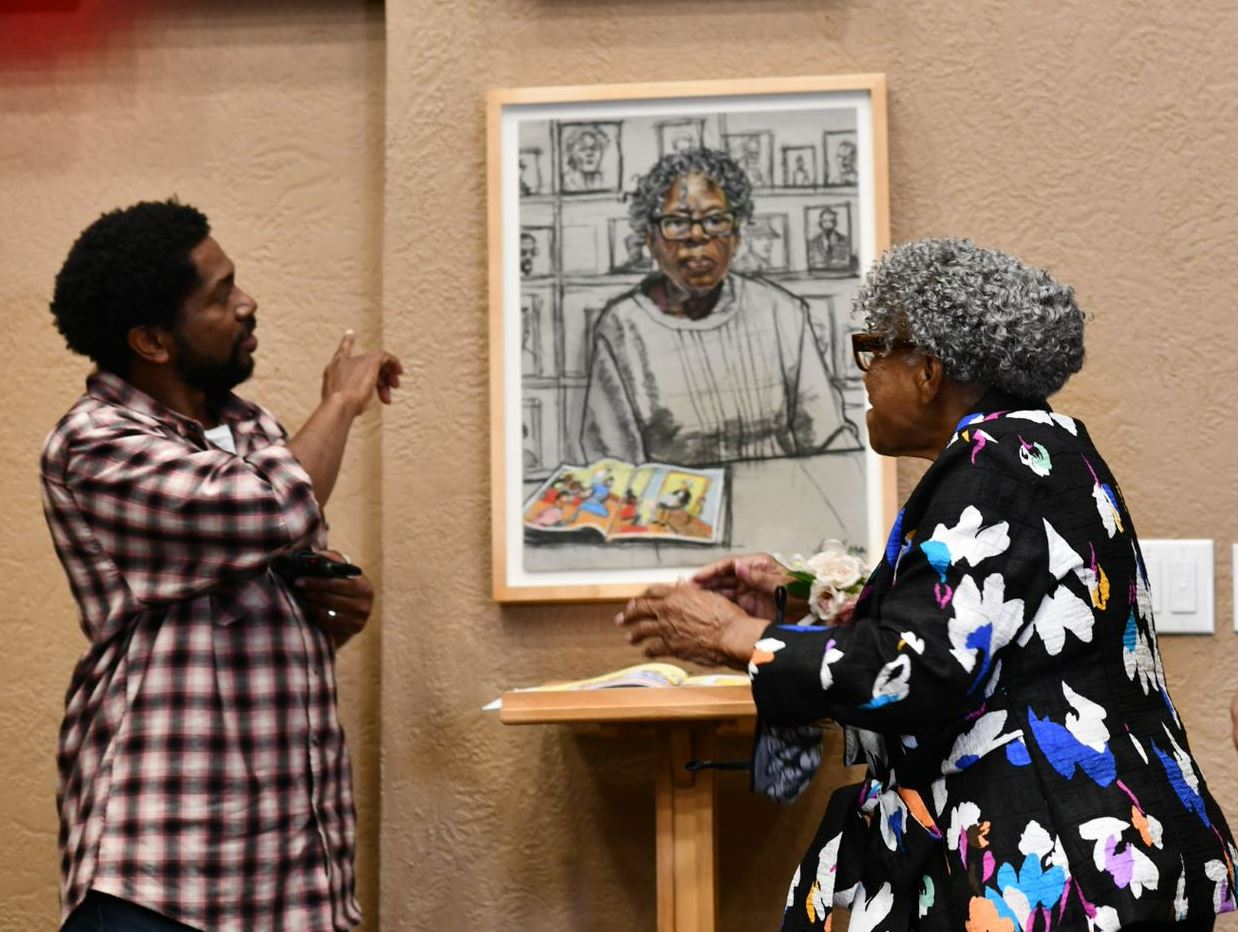 Huckaby will spend time in the Mascogos community developing the portraiture that will form part of a larger composite portrait commemorating Lee's story and the internationally significant history of Juneteenth. His goal is to create between 50 to 100 small portraits and collect oral interviews as well.
"This project is the result of a continued effort to reexamine our history, culture and story of America," he said. "The story of Juneteenth is a national and even an international one. It's about the global aspirations of freedom represented when we decided to end slavery."
The Fulbright U.S. Student Program is the flagship international educational exchange program sponsored by the U.S. government and is designed to forge lasting connections between the people of the United States and other countries, counter misunderstandings and help people and nations work together toward common goals. Since its establishment in 1946, the Fulbright program has enabled more than 390,000 dedicated and accomplished students, scholars, artists, teachers and professionals of all backgrounds to study, teach, conduct research, exchange ideas and find solutions to shared international concerns.
"I am thrilled to see Associate Professor Sedrick Huckaby gaining further recognition for his socially significant portraiture through this recent Fulbright award," said August Davis, chair for art and art history at UTA. "It marks a further recognition of the importance of his art contributions broadly, but especially of the profound nature of his ambitious project on Dr. Opal Lee and her championing of Juneteenth to become a national holiday."