UTA alumnus set to become first Black four-star general in Marine Corps
Before Lt. Gen. Michael E. Langley was a Marine, he was a Maverick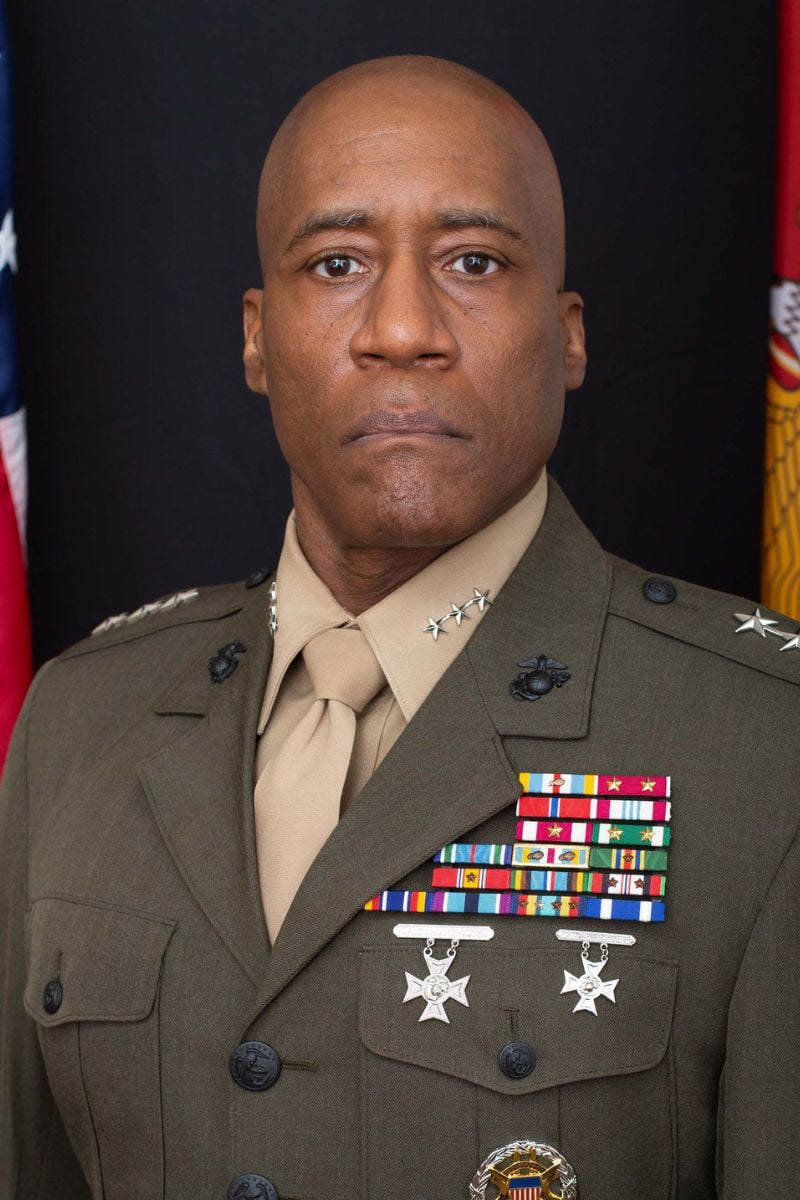 An alumnus of The University of Texas at Arlington is poised to become the first Black four-star general in the history of the U.S. Marines.
Lt. Gen. Michael E. Langley ('85 BBA, Systems Analysis) is awaiting Senate confirmation after the Biden administration nominated him to command all U.S. military forces in Africa as head of U.S. Africa Command. If confirmed, the former Maverick four-year letterman in track and field would become the first Black Marine to receive four stars since the Marine Corps was founded nearly 250 years ago.
"It makes perfect sense," said his track teammate Robert Howard ('85 BA, Physical Education), a recipient of the UTA Distinguished Alumnus Award in 2000 and president of Don Davis Auto Group. "He was committed to being as good as he could possibly be. The fact that he has achieved what he has achieved is not a surprise."
Langley received his commission in 1985 and has commanded at every level from platoon to regiment. Since November 2021, he has served as commanding general of Fleet Marine Force, Atlantic, where he oversees all Marine forces on the Atlantic coast. He also has served in Afghanistan, Somalia and Japan; led U.S. Marine Corps Forces Europe and Africa; and held top jobs at the Pentagon.
"I am enthusiastic to engage across the whole government to faithfully execute the policies and orders of the President and the Secretary of Defense," Langley said during his Senate testimony on July 21.
John Sauerhage ('86 BA Physical Education), UTA's current track and field coach and a teammate of Langley in the 1980s, said Langley's service and leadership is a point of pride for his teammates and the University.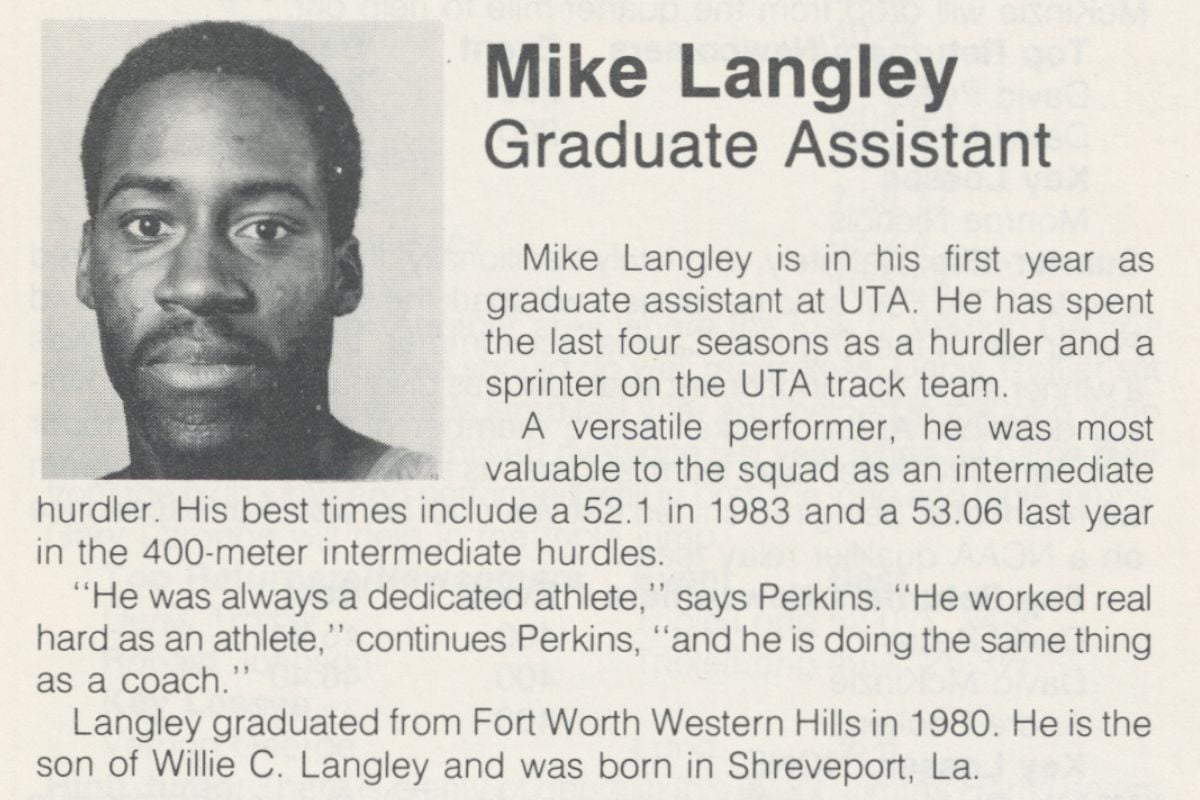 "For one of our alums to be serving his country and representing UT Arlington, it's something we're really proud of," Sauerhage said. "I can promise you he is a good leader because he had leadership qualities when he was at UTA."
Former UTA track coach Harold Perkins recruited Langley to UTA from Fort Worth's Western Hills High in 1980. Langley was a quarter-miler in high school but wasn't fast enough to run that distance for UTA's relay team. He instead became a hurdler—and a key contributor to the team.
Perkins remembers Langley as hard-working, committed and an outstanding teammate.
"He never missed a workout," Perkins said. "You could count on him. He wasn't a star, but he was the kind of person you want on your team."
Bill Boyd ('86 BA, Physical Education) was a track manager and student assistant coach during Langley's years at UTA. They also roomed together for a semester in the Maverick Village.
"Driven, disciplined, candid, and honest, with a big-picture mentality," is how Boyd described his former roommate. "Mike had a lot going on in those days. He was a Division I athlete, and he was a serious student taking a heavy load of business courses. I couldn't have predicted this sort of success, but I am not surprised."
Boyd also recalled a lighter side to his driven roommate. They would order pizza and stay up to watch Late Night With David Letterman or take turns shouting at the TV during college basketball games or episodes of The Love Connection. Sometimes Langley would pack up and head home for the weekend, delivering the same enthusiastic line each time he departed: "I am going to Fort Worth!"
Macks Dillon ('86 BA, Physical Education), another teammate and roommate of Langley, said "Mike studied all the time, which in our hall was a rarity."
"Mike Langley was a step above everybody," Dillon said. "Nobody worked harder than him, and anything you could do, he was going to do better. That's the person you want in charge."