Improving heat shields at UTA's hypersonic wind tunnel
UTA is only university in U.S. with an arc-heated, hypersonic wind tunnel
A University of Texas at Arlington researcher is studying how turbulence in hypersonic conditions impacts the response of materials used in heat shields.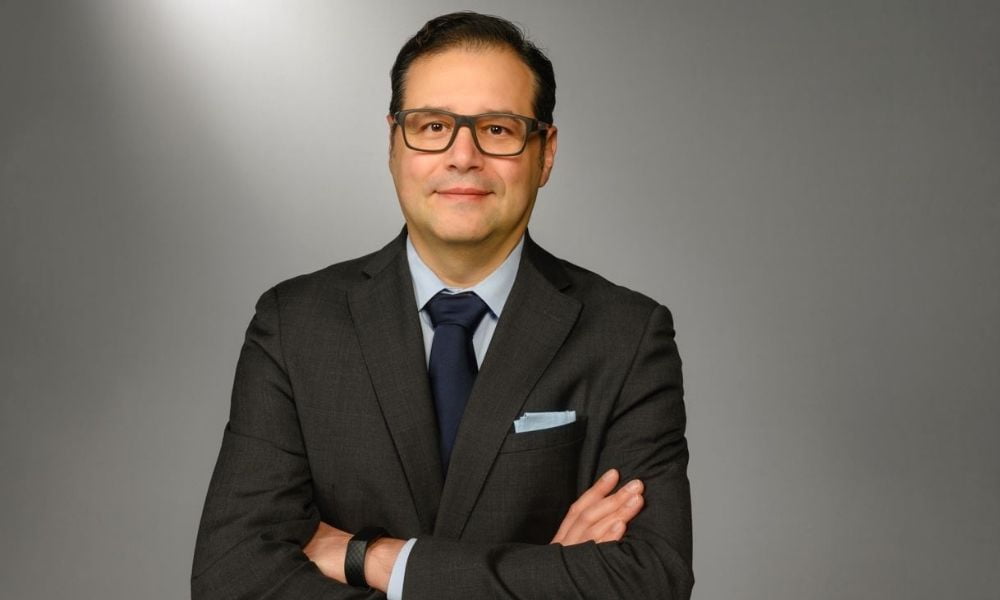 Luca Maddalena, UTA aerospace engineering professor and director of the Aerodynamics Research Center (ARC), and his team received a three-year, $811,000 Office of Naval Research grant to study the effects of hypersonic flow with turbulence on those materials. Hypersonic speed is generally considered to be above Mach 5, or about 3,700 miles per hour.
"This research is bound to improve the testing and design of advanced thermal protection systems for hypersonic aircraft," said Maddalena. "Hypersonic flight is where the technology is heading. What we discover here in UTA labs will help the hypersonic community in that journey."
The ARC at UTA has been home to "Leste," an arc-heated, hypersonic wind tunnel that is the only one of its kind at a U.S. university. Designed and developed in-house, the wind tunnel was dubbed "Leste" after hot winds in the Canary Islands.
Since Leste came online in 2019, Maddalena and his group have received more than $5 million in federal research funds for hypersonics and counter-hypersonics research that require this unique facility. They've also achieved two world-first measurements of velocity and species composition in plasma flow.
In the latest project, Maddalena will use state-of-the-art laser-based diagnostic techniques to investigate the heating increases in critical regions encompassing the leading edges and nose of hypersonic vehicles.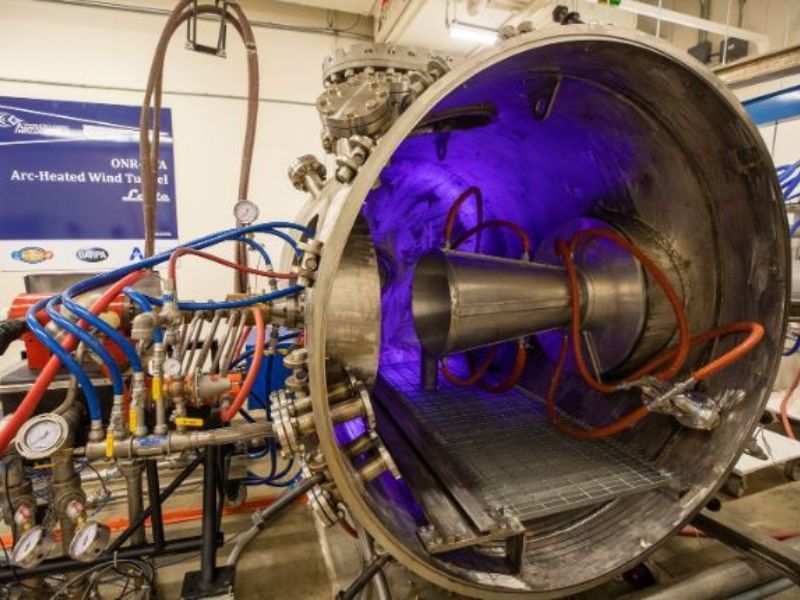 The ARC's measurement capabilities include femtosecond two-photon absorption laser-induced fluorescence, femtosecond laser electronic excitation tagging velocimetry, and coherent anti-Stokes raman spectroscopy.
"We will develop state-of-the-art measurements to translate what's happening at Leste to what will happen in a vehicle flying at hypersonic speed," Maddalena said.
Hypersonic ground test facilities are used by scientists and engineers to study complex high-temperature flows and their characteristics, better understand the underling physics and develop hypersonic vehicles.
Erian Armanios, chair of the Department of Mechanical and Aerospace Engineering, said Maddalena's innovative work is creating breakthroughs in hypersonic research.
"What Dr. Maddalena is pioneering is critical to hypersonics defense and exploration," Armanios said. "It also provides fundamental understanding with applications to faster air travel—a timely national and global quest."