'Innovation and leadership in the energy field'
Engineering researcher leads effort to help develop fast modular nuclear reactor
An associate professor of mechanical and aerospace engineering (MAE) at The University of Texas at Arlington is leading a project to provide a conceptual design of a 50-megawatt helium turbine and compressor for defense contractor General Atomics' fast modular nuclear reactor.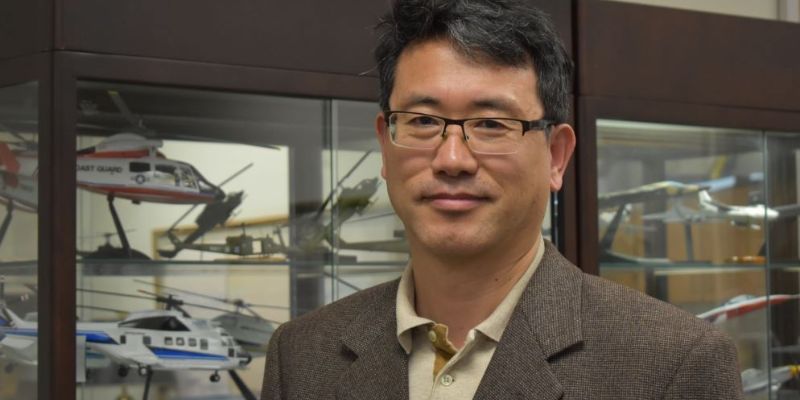 Daejong Kim said this reactor could provide power generation for remote communities and industrial applications.
"This system can operate independently of the grid frequency," Kim said. "High-efficiency frequency inverters offer a highly controllable and reliable load-following capability, which allows for dependable power. It could answer a lot of challenges for power generation in remote locales."
Kim said the $497,329 General Atomics project is part of the U.S. Department of Energy's Advanced Reactor Concepts program, known as ARC-20.
General Atomics is a U.S. energy and defense corporation headquartered in San Diego. It produces a series of unmanned aircraft and provides electro-optical, radar, signals intelligence and automated airborne surveillance systems. It is also the principal private sector participant in thermonuclear fusion research.
Frank Lu and Don Wilson, professors in MAE, are co-principal investigators on the project, which also features the work of three UTA graduate students.
Erian Armanios, professor and chair of MAE, said Kim's work is strengthening UT Arlington's alliance with private industry.
"This reactor is a fast modular reactor that uses helium as a coolant material for the nuclear reactor core," Armanios said. "It's cutting-edge technology that reflects UT Arlington's innovation and leadership in the energy field."