First-gen students: 'UTA provides so many resources to succeed'
UTA hosts brunch and mixer for first-generation students and alumni
More than 100 first-generation students and alumni of The University of Texas at Arlington attended a brunch and mixer to bond, build community and feel more at home during the fall 2022 semester.
Kristen Kerr, a senior in the School of Social Work, said it was helpful to talk with other students and alumni who have faced the similar challenges.
"They can give me advice to power through my last year of my undergraduate journey," said Kerr at the event, which was hosted by the Office of Transition Programs and Services. "I hope to gain more insight and strategies that can be used to my success at UTA."
Kerr said her experience at UTA has been rewarding, and she plans to pursue her master's degree in social work here.
"I knew from the beginning that this was the college for me, and in the past year, it was confirmed again," Kerr said. "I have gotten more out of my comfort zone, joined organizations, met so many nice people, and made the dean's list three times. UTA has a place for everyone, and I found my place here."
Another student, Megan McDonald, said UTA has helped her grow in many ways.
"I love the community that UTA has," said McDonald, a senior in accounting and finance. "I love being involved. There are more than 250 student organizations here. And if you can't find one that interests you, you can start your own. UTA provides so many resources to succeed."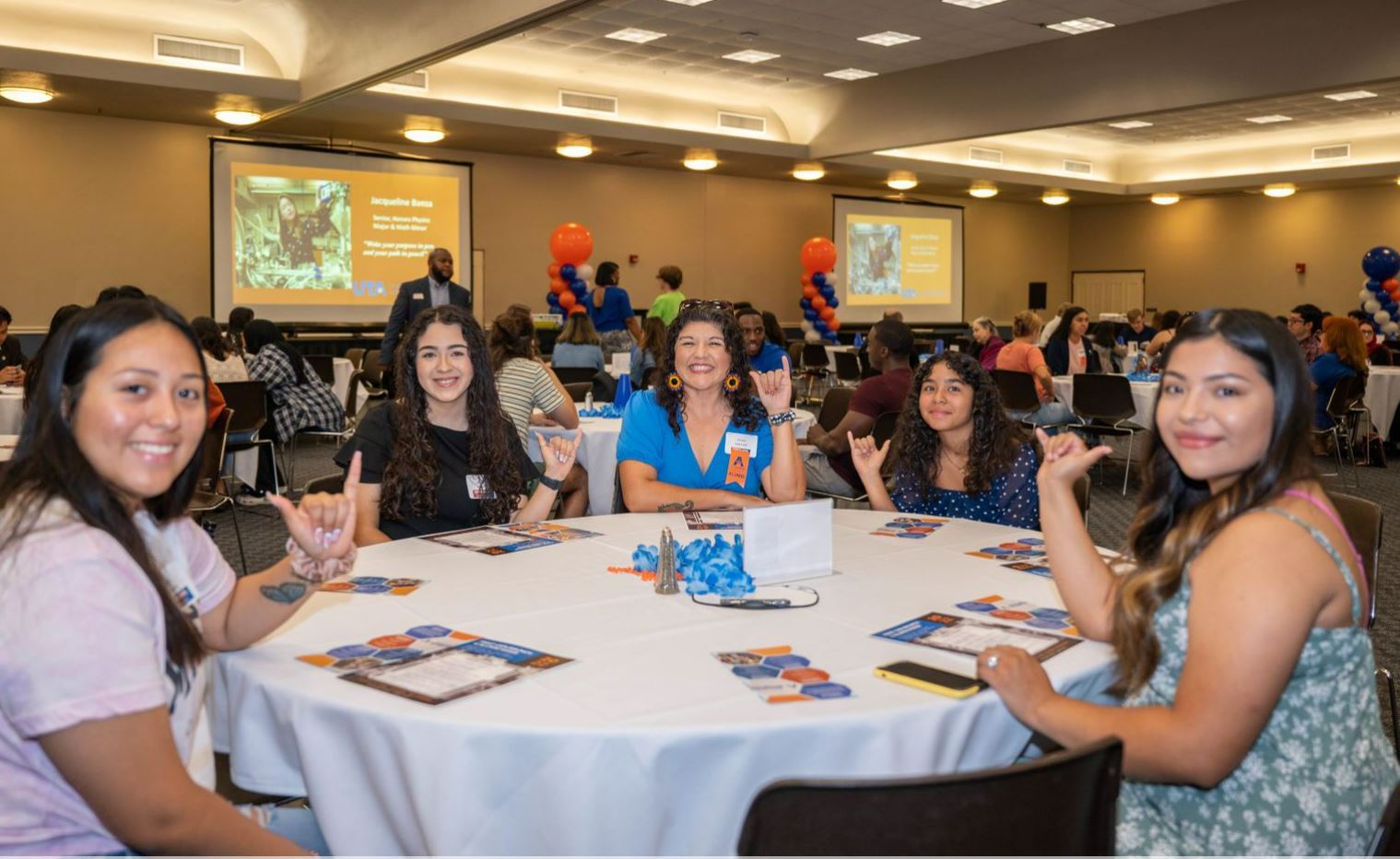 Kerri Ressl, who earned her bachelor's degree in communication in 1998 and her educational administration master's degree in 2020, said UTA provided her a solid foundation for her career. Ressl is Hitachi's director of cultural communications, and she used to work at UTA in various capacities.
Peter Le, an alumnus who earned his master's degree in 2020 and his bachelor's degree in 2015, said he's appreciative of UTA's diversity.
"The diversity helps in the professional world," said Le, who now works at Collin College as a career counselor. "It's a blessing, because you have to work with all kinds of people."
Lisa Nagy, UTA vice president of student affairs, told the first-generation students that "the Maverick community is here to help you succeed."
She said many of the faculty and staff at the event were first-generation students as well.
"I know how important it is to find a network that can help answer the questions," said Nagy, who is a first-generation student as well. "At times, you may think your request is small or your question is silly and something you are supposed to already know. But know you are not alone and certainly won't be the first or last person to ask questions. Find an ally because you never know when you might need a helping hand."