UTA a home for innovation and invention
National Academy of Inventors ranks UT System schools No. 3 for innovation worldwide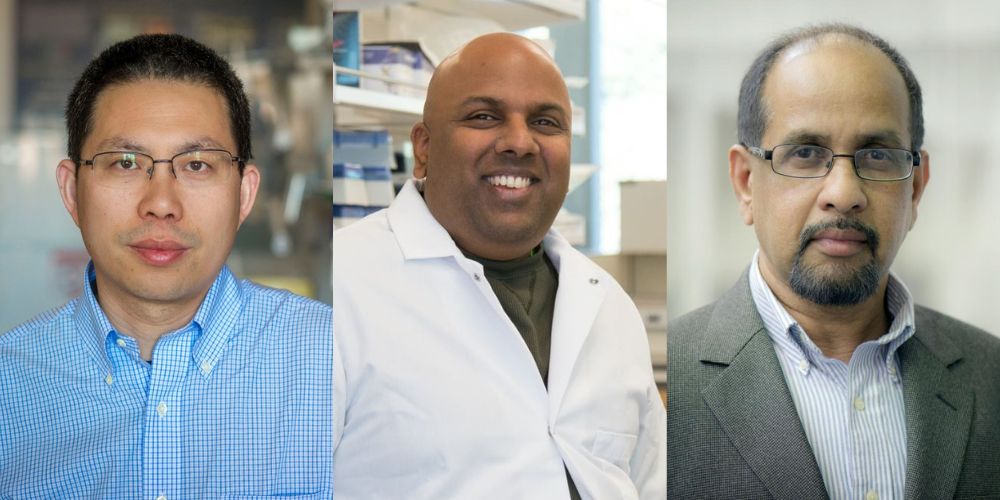 Inventors from The University of Texas at Arlington received 17 patents in 2021, contributing to the University of Texas System's overall ranking of No. 3 in the list of Top 100 Worldwide Universities Granted U.S. Utility Patents in 2021.
UT institutions have earned one of the top five spots in this ranking for four consecutive years.
These rankings, compiled by the National Academy of Inventors and the Intellectual Property Owners Association, are based on data obtained from the United States Patent and Trademark Office.
"UT Arlington is a research environment on the rise," said James Grover, interim vice president for research. "Our scientists and researchers have committed their careers to discovery and innovation to meet the needs of communities in Texas and beyond."
UTA patent recipients include:
Yi Hong, associate professor of bioengineering, who aims to develop and engineer functional biomaterials to solve clinically relevant problems. His lab's research interests include smart biomaterials, tissue repair, tissue regeneration and drug delivery, with an emphasis on cardiovascular health and health care for women and children. Hong and colleagues received a patent for a dopant-free conductive bioelastomer with robust mechanical properties, including high elasticity and degradability.
Venu Varanasi, associate professor of nursing, whose focus is to help the body heal more rapidly and efficiently from traumatic injuries, especially those that involve tissue loss. His lab invents material designs, coupled with advanced technologies, to create biomaterial chemistries that will help the body overcome injury. Varanasi and colleagues received a patent for a new method for preparing a treated surface on a medical device that could provide structural support in a tissue or bone.
Muthu Wijesundara, principal research scientist and head of the Division of Biomedical Technologies at the UTA Research Institute, who develops technological advances in tissue regeneration, wound healing, drug delivery and prosthetic devices. In 2021, he and colleagues received a patent for a removable shoe insole that prevents diabetic foot lesions. The insole relieves stress to feet by periodically regulating and redistributing pressure.
UTA's total research expenditures were approximately $117 million in 2021. The University's ever-growing research portfolio attracts high-achieving students and faculty from across Texas and around the globe, all coming to Arlington to learn, teach, innovate and advance fields of knowledge across subjects as diverse as health care and hypersonics. Faculty and students engage in research on health disparities, gerontology, critical Texas infrastructure for transportation and natural disaster planning, advanced aviation technology, composite materials and much more.