Informatics conference shows next generation of health care
Texas Health Informatics Alliance Conference brings experts and innovation to UTA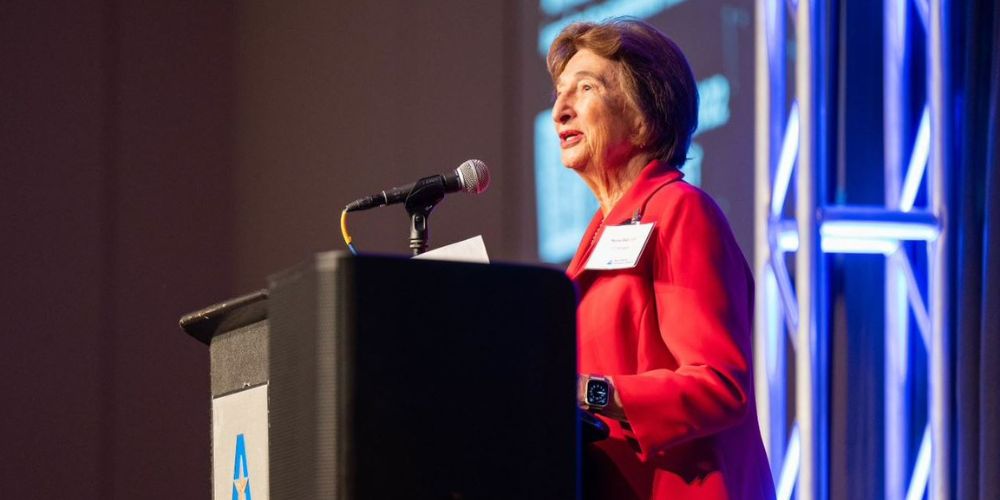 The future of the medical world took center stage at The University of Texas at Arlington, where professionals from across Texas shared what the next generation of health care could look like.
In partnership with UT Health Science Center at Houston and UT Southwestern Medical Center, UTA hosted the second annual Texas Health Informatics Alliance Conference, known as THIA22, held Sept. 9 at the E.H. Hereford University Center. It was the first time the conference was held in person.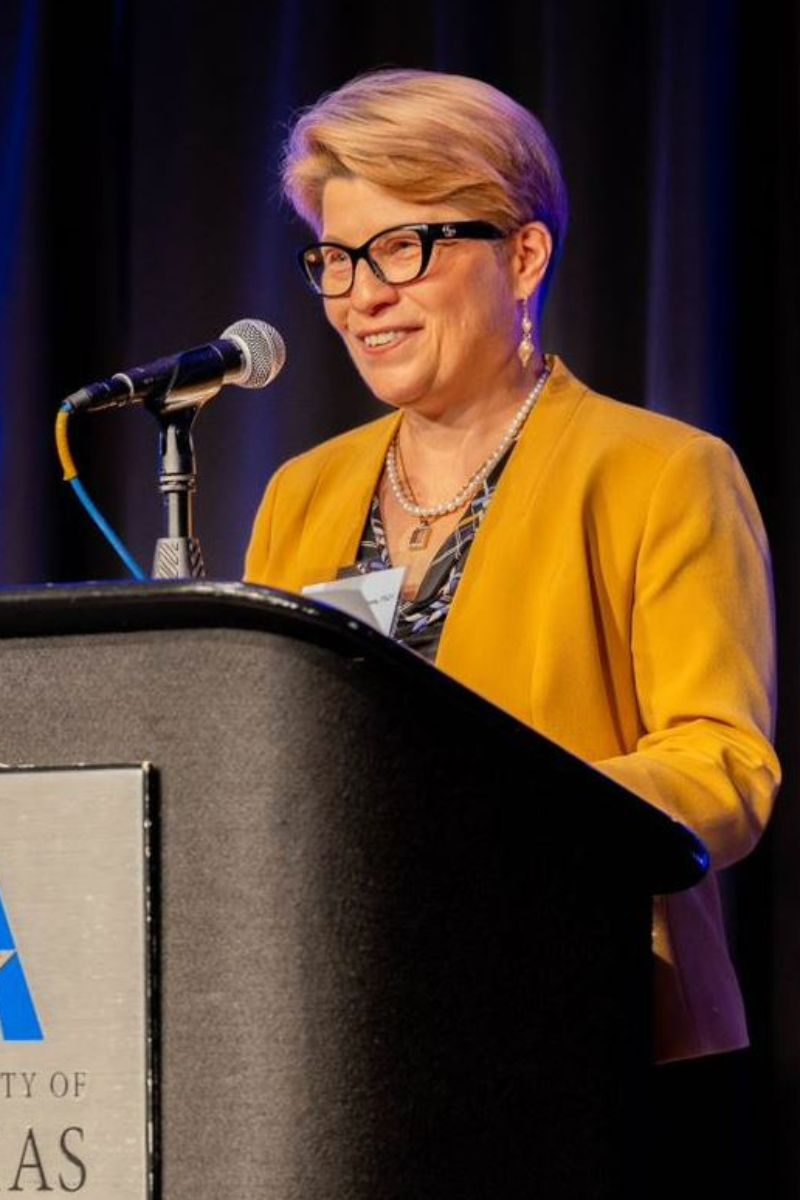 Under the theme "All In: Artificial Intelligence and Machine Learning to Accelerate Health," health care professionals from across Texas shared their experiences with technology and envisioned how it could play a role in caring for patients in the years to come. It was brought to campus by Marion Ball, executive director of UTA's Multi-Interprofessional Center for Health Informatics (MICHI) and the Raj and Indra Nooyi Endowed Distinguished Chair in Bioengineering, and Gabriela Wilson, professor of kinesiology and MICHI co-director.
During a panel discussion on the legal and ethical implications of AI, Jennifer Roye, College of Nursing and Health Innovation assistant dean for simulation and technology and clinical assistant professor, underscored the importance of introducing AI into nursing curricula as well as training students on the impact the data could have.
"They need to understand what their part in this is," she said. "They enter the data at the very foundational level. That data must be accurate. It must be honest. It can't be a copy of the system assessment from the previous shift. I think that is our ethical obligation as nurse educators."
Alongside Roye was Mari Tietze, the Myrna R. Pickard Endowed Professor at CONHI. She explained her belief that it should be organizations of subject-area experts, and not necessarily governments, that should set the standard for informatics use in the medical world.
"The American Health Informatics Association has the standards and principles of AI," she said. "There are associations that can guide their membership as to what the standards are."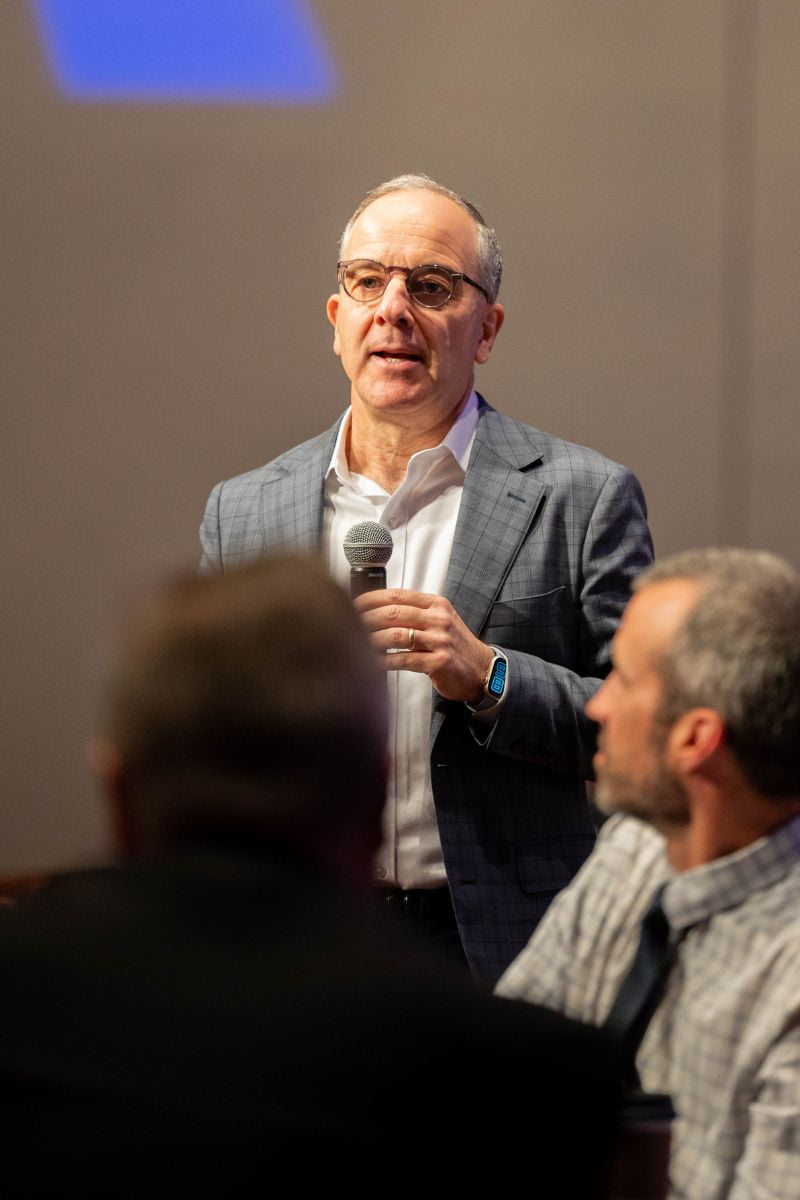 Kicking off the day was Dr. Bryan Vartabedian, director of community medicine for the Division of Gastroenterology, Hepatology and Nutrition at Texas Children's Hospital. He explained that physicians not only must have a public presence to be relevant in their field, but they must also be proactive to ensure they have control over their own image.
"You don't control what is created on your behalf," he said. "Someone else is more than willing to do that for you. You have to decide. 'What am I going to do improve my visual footprint?'"
Other events included a discussion on how AI and machine learning are transforming health and a poster session featuring health informatics research from professionals across Texas.
"I have had a chance to tour some of the laboratories on campus and see the incredible work that is happening in the artificial intelligence and machine learning space," UTA President Jennifer Cowley said in her welcome speech. "I am really excited that The University of Texas at Arlington gets to be part of that transformation."