UTA spotlights Hispanic and Latinx culture
UTA celebrates Hispanic Heritage Month with a series of events
The Office for Cultural Engagement and Social Change (OCESC) team has helped plan a variety of events as part of Hispanic Heritage Month celebrations at The University of Texas at Arlington.
"I feel that culture engagement is very useful to connect with students through events like these that honor Hispanic Heritage Month," said Rigoberto Dubon, who is a member of Men of Distinction—an organization that provides mentorship, leadership development and academic support to Latino and Black males on UTA's campus.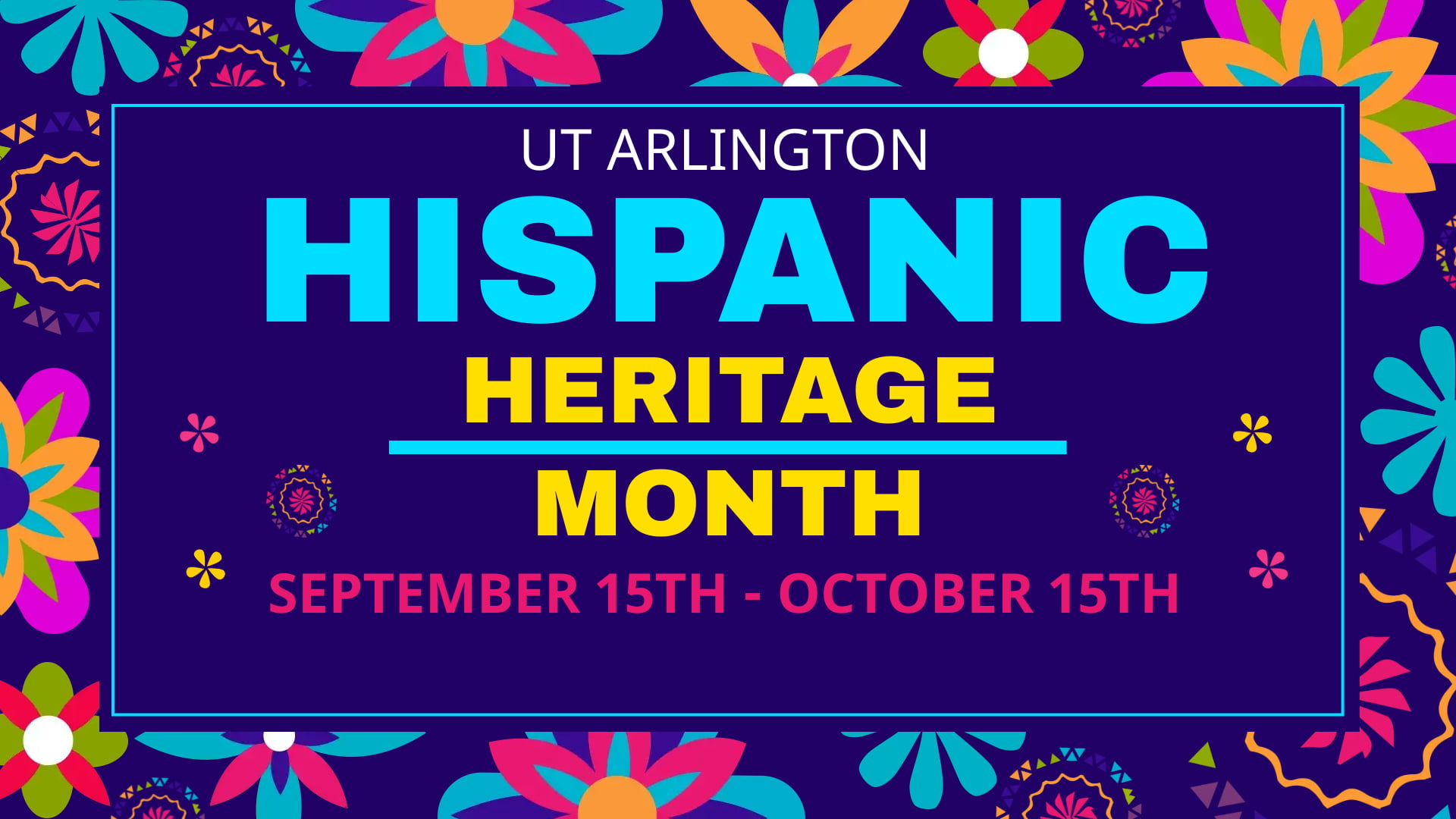 Starting Sept. 15—the anniversary of independence for Latin American countries Costa Rica, El Salvador, Guatemala, Honduras, and Nicaragua—Americans observe National Hispanic Heritage Month by celebrating the history and culture of those whose ancestors came from Spain, Mexico, the Caribbean and Central and South America. The celebration runs through Oct. 15 and commemorates the achievements and influence of Hispanic Americans in the United States.
Kimberly Guerrero, a sophomore majoring in international business, joined the Latin American Student Organization her freshman year. Now she serves on its executive board.
"I love to be a part of a community where I can relate to other people on a personal level," she said. "That cultural aspect is important to me, and I want other students to be a part of it, too."
Join the UT Arlington community for events throughout the month to celebrate Hispanic and Latinx heritage. Highlights include:
• Hispanic Heritage Month Kickoff, which is Sept. 15 in the Palo Duro Lounge from 5-7 p.m. Mingle with other Mavericks and meet with staffers from the newly renamed OCESC.
• The Latinx Faculty and Staff Association (LaFSA) hosts a mixer on Sept. 22 at the Maverick Activities Center from noon to 1 p.m. Part of LaFSA's mission is to offer supportive social and cultural events for Latino faculty and staff at UT Arlington.
• The 4th Annual Hispanic Media Conference takes place Sept. 17, bringing together media professionals and students to immerse attendees in a daylong boot camp. The conference is organized by the Hispanic Media Initiative, a program in the Department of Communication focusing on the advancement of Hispanic media education, journalism and research.
• On Sept. 27, UTA's Center for Mexican American Studies proudly presents guest speaker José Ralat in the Central Library parlor from 12-1:30 p.m. Ralat is a food writer who is an expert in local and national taco scenes in the U.S.
• For a tasty experience during Hispanic Heritage Month, come learn more about Puerto Rican cuisine at the Maverick Kitchen in the Central Library on Sept. 29 from 12:30-2 p.m.
"Hispanic Heritage Month is a time for us all to celebrate and acknowledge all of the accomplishments and contributions made by Hispanic- and Latin-identifying individuals throughout history," said Bambo Oludimu, special programs coordinator with OCESC. "Through this celebration, it is our full intention and hope that we are also promoting and encouraging engagement within our UTA community."