UTA earns national Seal of Excelencia for Latino student success
Honor recognizes university's commitment to intentionally serving Latino students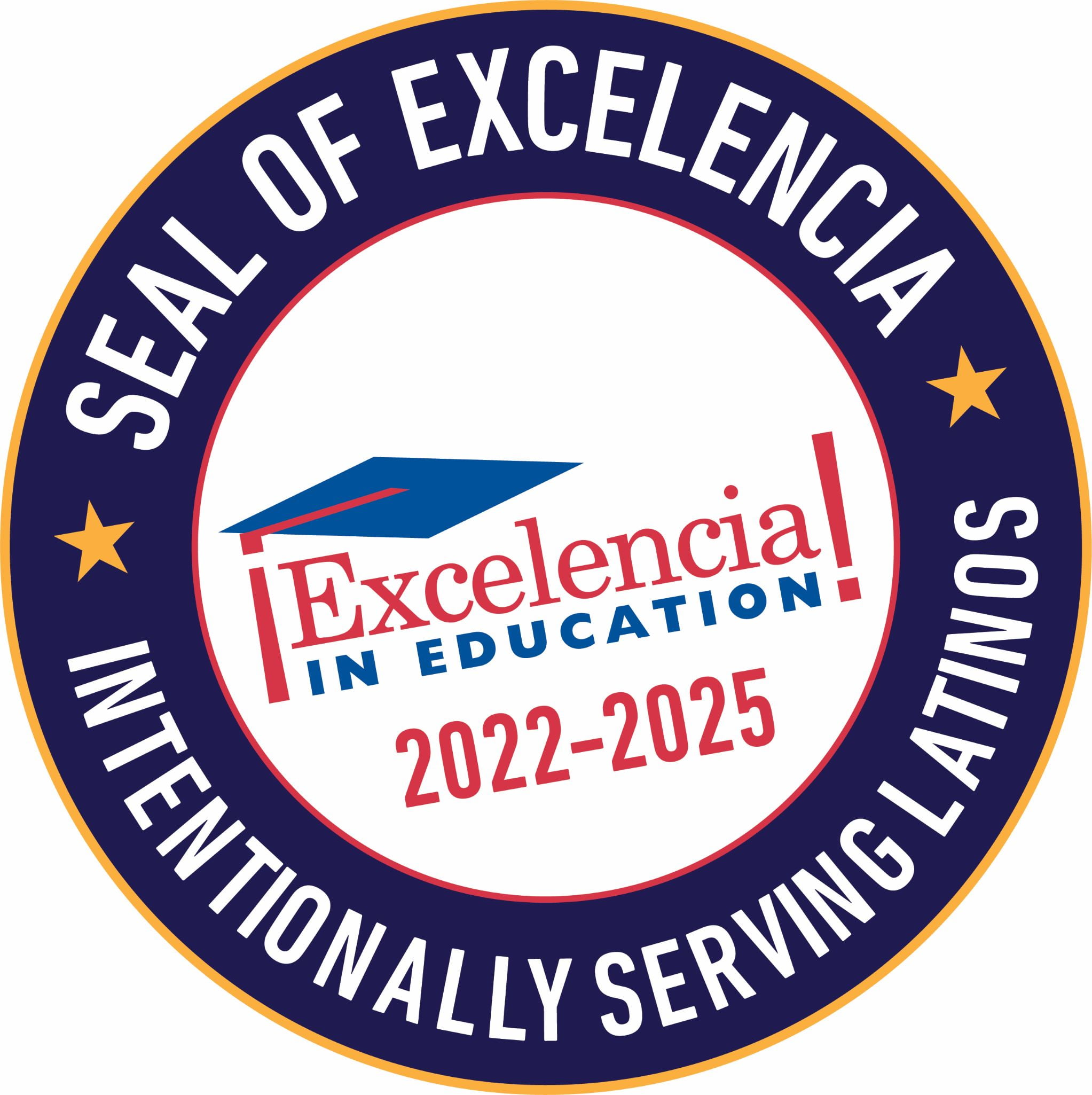 The University of Texas at Arlington is one of just six institutions nationwide this year to earn the Seal of Excelencia certification, a prestigious honor granted to colleges and universities for their commitment to accelerating Latino student success.
The certification comes from Excelencia in Education, a national authority on promoting Latino student success in higher education.
"Seal of Excelencia certification demonstrates UTA's measurable impact in changing the face of higher education and in creating an environment where Latino and Latina students thrive," UT Arlington President Jennifer Cowley said. "We are joining an esteemed group of colleges and universities nationwide that are ensuring America's future through our steadfast commitment to develop and advance the talents of our students."
UTA's commitment to access and inclusion of students from all backgrounds continues to draw national recognition. UTA is one of only 21 U.S. universities to be designated as a Hispanic-Serving Institution (HSI) and categorized as a Carnegie R-1 university. Latinos comprise about 36% of UT Arlington's undergraduate enrollment and 30% of the overall student population.
In addition to the six newly certified institutions, nine others were recertified. These institutions join 15 other seal-certified institution nationwide that enrolled 13% and graduated 14% of all Latinos in the U.S. for the most recent year.
To earn the seal, institutions must demonstrate alignment across the core areas of data, practice and leadership. From 2017 to 2022, UTA initiated strategic programs, policies and support systems that helped generate increases of:
24% in full-time undergraduate Latino student enrollment
34% in bachelor's degrees awarded to Latino students
28% in non-federal grant and scholarship support for Latino students
24% in full-time Latino faculty
Jennifer Luken-Sutton, director of TRIO Student Support Services, and Carla Amaro-Jimenez, associate professor in the College of Education, led UTA's team of faculty and staff through the rigorous Seal of application process.
"UTA works diligently to develop campuswide strategies and initiatives that broaden access and cultivate success," Luken-Sutton said. "This focus has helped us develop as an HSI and resulted in earning recognition as one of the top universities in the nation for intentionally serving Latino students."
Other faculty and staff who played a key role in coordinating UTA's seal application were Danielle Klein, director of new student courses; Loretta Pequeño, talent sourcing specialist in the Office of Diversity, Equity and Inclusion; and Julian Rodriguez, broadcast journalism specialist and faculty adviser for UTA's Hispanic Media Initiative.
Luken-Sutton, Amaro-Jimenez and Eunice Currie, acting vice president for Diversity, Equity and Inclusion, accepted the honor on behalf of UT Arlington at ceremonies in Washington, D.C.
"The Seal of Excelencia is a highly respected distinction that recognizes our collective efforts and commitment to intentionally serving all of our students and, in particular, our growing Latino population," Amaro-Jimenez said. "We are extremely proud and honored to receive the seal on behalf of our students, faculty, staff and community."
Other institutions receiving the seal this year are Mercy College; San Antonio College; Texas State University; University of Albany, State University of New York; and University of California, Santa Cruz.
"The seal provides a road map for all institutions, led by data, practice and leadership, that does not end with the certification," said Deborah Santiago, co-founder and CEO of Excelencia. "It supports a path to intentionally making progress in serving Latino students."