Trowbridge honored for lifetime contributions to athletic training
National Athletic Trainers' Association honors UTA associate professor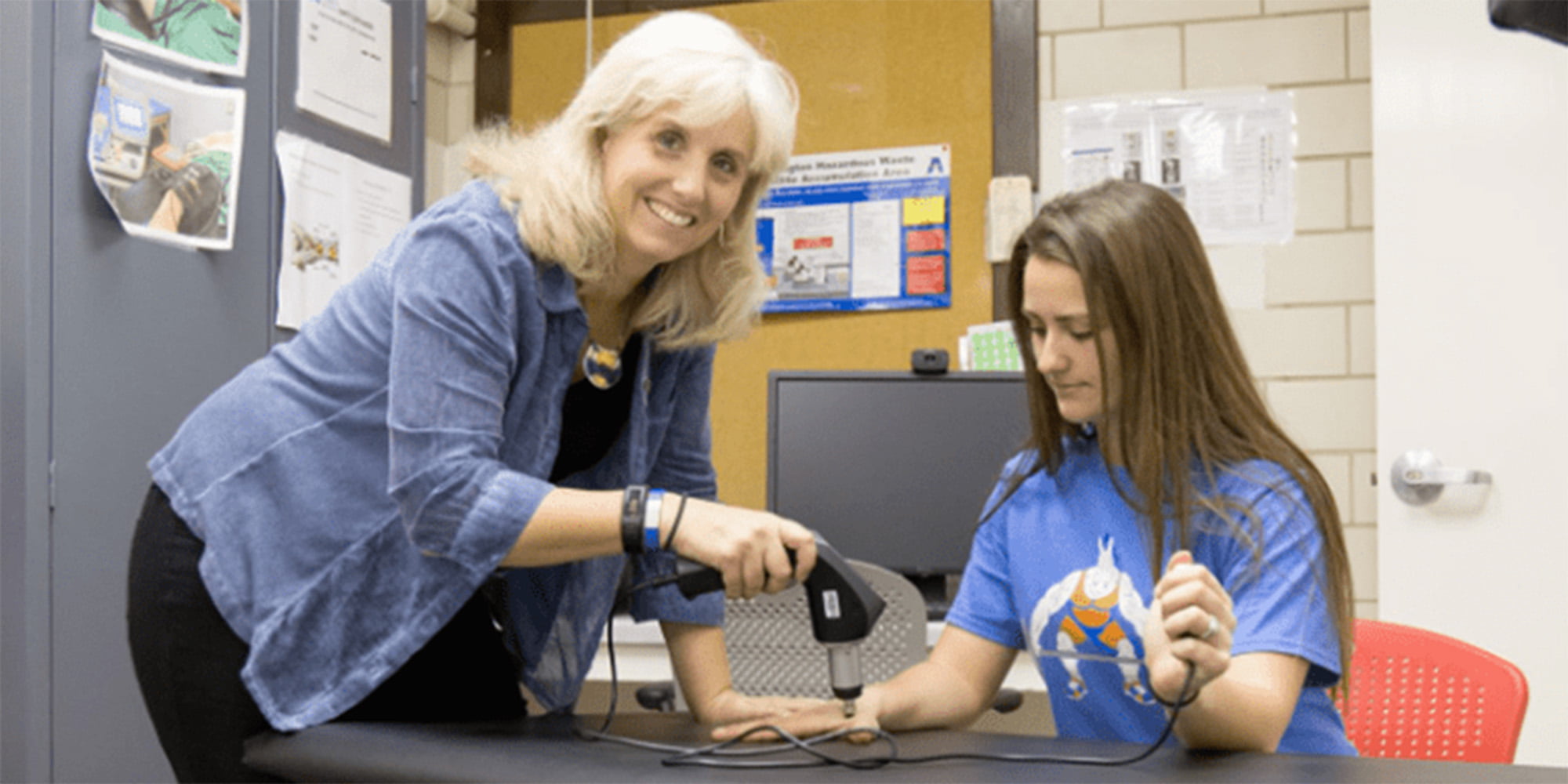 A University of Texas at Arlington athletic training faculty member has been honored for her dedication to the field.
Cindy Trowbridge, associate professor in UTA's College of Nursing and Health Innovation, received the Lifetime Contribution Award from the National Athletic Trainers' Association (NATA). The award recognizes an individual's sustained exemplary support and contribution to the advancement of the NATA Research & Education Foundation.
An active member of the NATA Foundation for more than 20 years, Trowbridge has served in numerous roles, including grant reviewer, regional representative/district chair and scholarship committee chair. She has also served as vice president of external affairs, vice president of district relations and vice president of development for the organization.
"I was a NATA Foundation scholarship winner in 2001 when I was working on my doctoral degree," she said. "I pledged to myself to pay back the NATA Foundation as a thank you for my award. I feel that I have accomplished that and much more."
Along with being a volunteer and a member of several donor circles at the NATA Foundation, Trowbridge established and funded an endowed master's research grant that supports female students for research in athletic training.
Trowbridge said she hopes her dedication to athletic training inspires students to learn about the NATA Foundation and become involved in the organization and its mission.
"This award means so much to me, as my heart is rooted in the NATA Foundation and its support of student scholarships and research," she said.