Fashion historian alumna named to Vogue Business innovators list
UTA alumna who bridges fashion and academia makes inaugural 100 Innovators list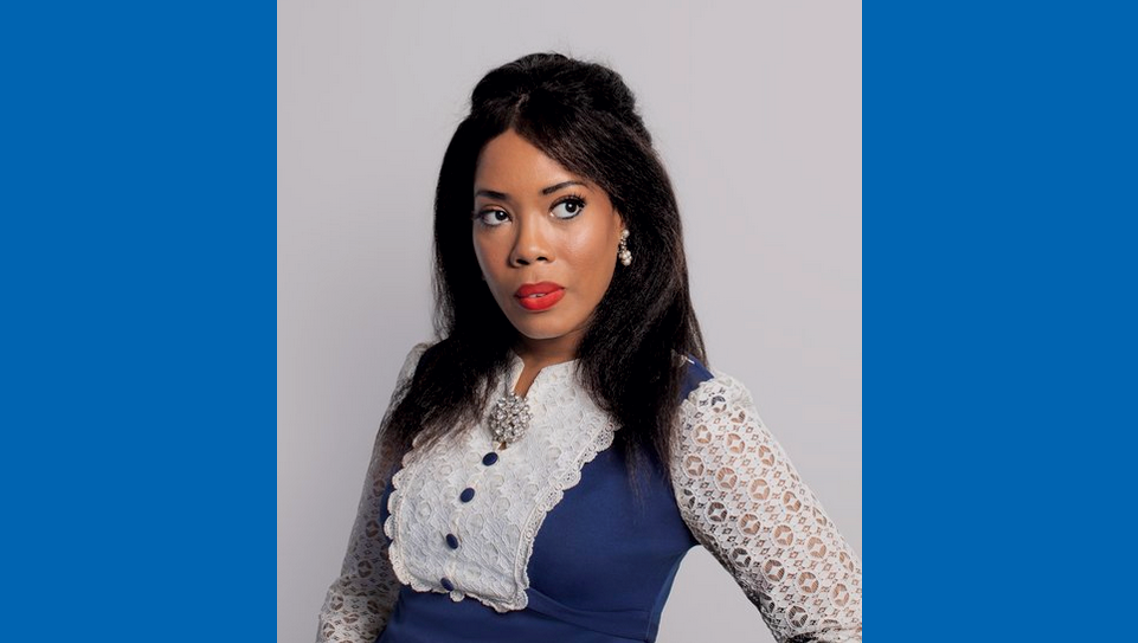 A University of Texas at Arlington alumna was recently named to Vogue Business' inaugural 100 Innovators list, which celebrates changemakers who are "challenging what it means to be successful in the worlds of fashion and beauty—often behind the scenes."
Kimberly Jenkins ('08 BA, Anthropology) has crafted a unique career for herself as a fashion historian. She focuses on why we wear what we wear through the lenses of politics, race, psychology and anthropology, effectively bridging fashion and academia.
"To be recognized by Vogue Business on their first ever 100 Innovators list is such an honor," she said. "I'm still pinching myself."
Jenkins founded and runs a consultancy company, Artis Solomon, which provides bespoke research and insight into fashion history and theory for companies that want to explore academic and creative applications in their work in the fashion industry. The seeds of Artis Solomon were planted in 2019 when Jenkins—then a fashion professor at Parsons School of Design—pitched a novel idea to Gucci.
"They were having an issue with cultural insensitivity, and I let them know that consulting with an academic historian would help them speak to deeper issues and make better business decisions," she said. "And they took a chance on me."
That would later lead to a partnership with Tommy Hilfiger, which allowed Jenkins to develop the popular podcast The Invisible Seam, a Signal Award-nominated series exploring and celebrating the often-overlooked contributions of Black Americans to fashion. Tommy Hilfiger has also supported her Fashion and Race Database, a one-of-a-kind learning platform that began as a simple website where Jenkins compiled her fashion history research.
"I actually came back to my old UTA stomping grounds to get the site started," she said, recalling hours spent in the stacks at the Central Library during a summer break from her master's studies at Parsons. "There was one aisle where I had all my fashion studies from when I was a student—all these books that first launched me into what I am doing today."
Jenkins credits her time at UTA as being integral to her current success. At UTA, she majored in cultural anthropology with a minor in art history, and she said her professors provided her the flexibility to shape her studies around her burgeoning interest in fashion from an academic standpoint, even as an undergraduate.
"UTA gave me the intellectual platform to think through issues of environmental justice and racial justice and develop those ideas, especially as they relate to fashion," she said. "Thanks to UTA, I ended up being kind of overqualified for graduate school, since I was already doing so much niche work in the field."
Looking to the future, Jenkins is focused on expanding the Fashion and Race Database's capabilities as a learning platform—it currently has subscribers from universities and museums all over the world—and launching a Fashion and Race Database Masterclass, a cohort-based course for anyone who wants to learn more about the subject.
"It's going to be learning without high stakes for all people, whether you're a student or an industry insider or a stay-at-home mom," Jenkins said. "It's for anyone who finds these topics fascinating. I want to reach everyone."
- Written by Amber Scott – Marketing, Messaging and Engagement
Alumni spotlight
Mavericks are known for blazing new trails. Read more stories on how UTA alumni are making an impact around the world.
Visit our Alumni Spotlight page