'We all strive for the same mountaintop'
At MLK Gala, UTA president and community leaders call for unity and service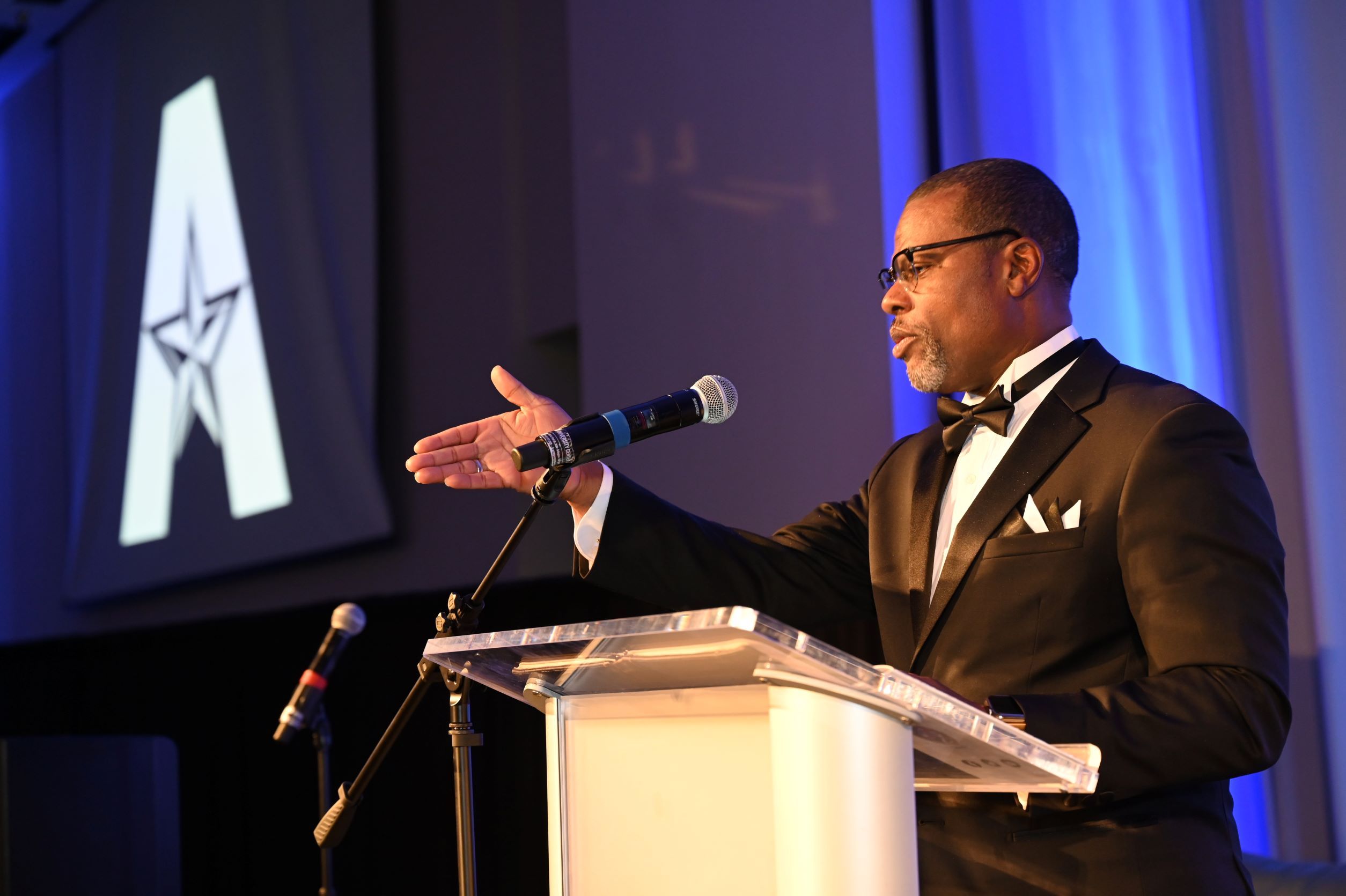 The president of The University of Texas at Arlington and the mayor of Mansfield urged an audience of Arlington and North Texas community leaders to dedicate their lives to service, as Martin Luther King Jr. did during his life.
UTA President Jennifer Cowley and Mansfield Mayor Michael Evans spoke at the 34th Annual Arlington Martin Luther King Jr. celebration, held Friday, Jan. 13, at UTA's Bluebonnet Ballroom in the University Center. The theme of the gala was "Advancing the Dream: Moving Toward Unity, Justice and Peace."
The gala, which included dinner, tributes, entertainment and scholarship and award announcements, is part of the annual Arlington Martin Luther King Jr. Four-Day Celebration.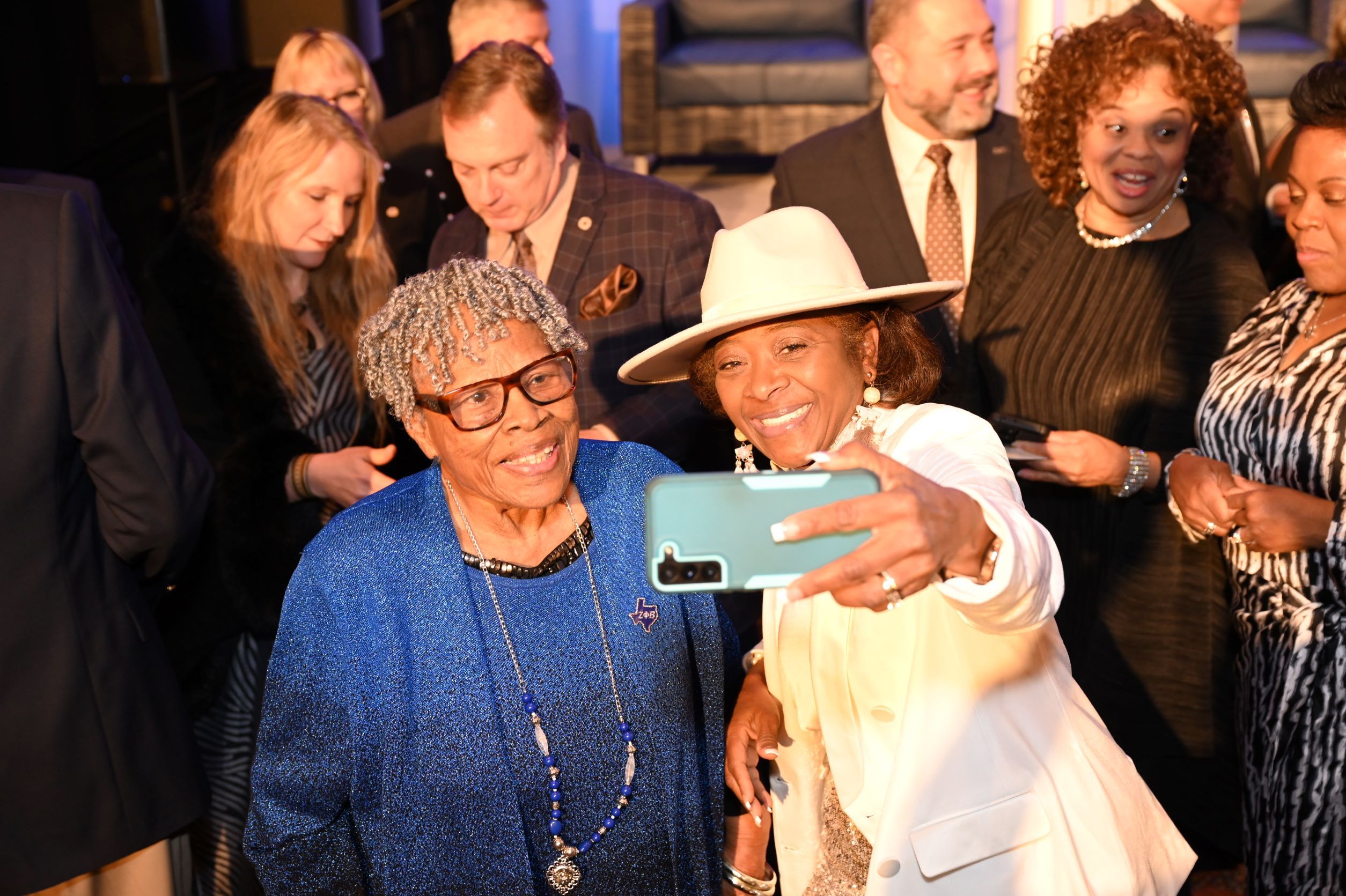 UTA student Rhane Bishop received a $1,000 Spirit of Service Scholarship. Bishop was one of several high school and college students who received scholarships for their essays, art and service. Legendary Fort Worth activist Opal Lee, known as the Grandmother of Juneteenth, received the Living Legend Award for her decades-long effort to lobby the federal government to recognize Juneteenth as a federal holiday.
Cowley said the celebration represented "an incredibly unique opportunity to envision a brighter future—a future that reflects on the ideals of Dr. King and strives to advance his philosophy and his dream for our world, our nation, and for each other."
"We all strive for the same end, the same mountaintop," she said, "and we are all actively working to advance his dream together, because as Dr. King so beautifully stated: 'Anybody can serve. You only need a heart full of grace. A soul generated by love.' And I see that within each of you here tonight."
Mayor Evans, who is a UTA alumnus and the pastor at Mansfield's Bethlehem Baptist Church, called King a "drum major for peace" and said that King emphasized many times that there is no greater gift than serving others. He said some progress has been made since King's days, but much is yet to done, citing the economic and civil injustice still felt by many minority communities in the United States.
"We can do better together," Evans said. "There has been an interruption in our progress, not just African Americans but for most Americans, whether we are from the slave ships of Africa or the mercy voyages from Europe and Asia, our progress has been interrupted by the ill will and negative sentiments that divide us."
He called on all people to remember the meaning of America's 13-letter motto: e pluribus unum or Out of Many, one.
"We must be one nation, one country, one collective that strives for the betterment of all," Evans said. "We cannot advance King's dream if we are asleep."