For nursing degree, UTA student commutes six hours and 300 miles
Accelerated online BSN student says, 'This is my calling'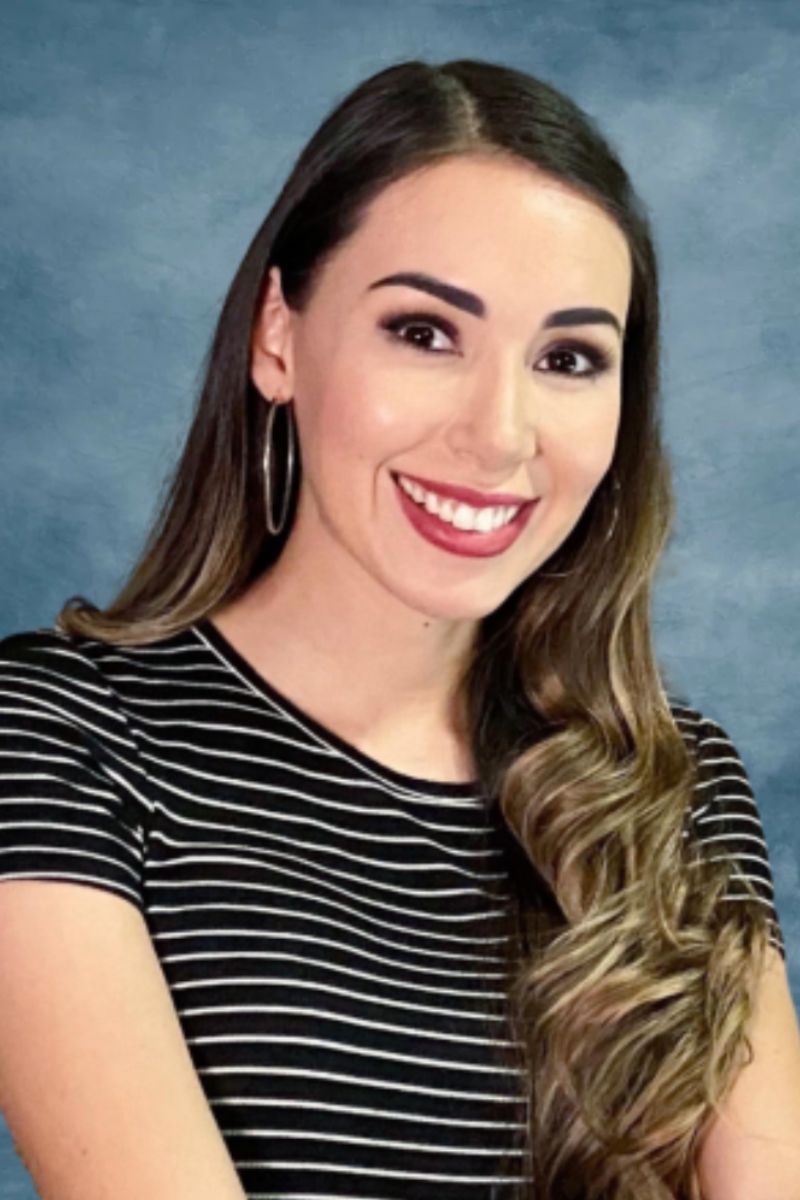 For Yazmin Silva, earning her Bachelor of Science in Nursing (BSN) from The University of Texas at Arlington is so important that she has been willing to make a six-hour, same-day roundtrip commute along the Texas border to complete her required clinical hours.
She does so while balancing single parenthood and a full-time job teaching high school Spanish. But Silva said the commitment to her future is worth the effort.
"The program seemed like it worked for me," she said. "I saw it as something that was very doable."
Every Saturday at 3 a.m., the senior nursing student hits the road in her 2017 Volkswagen to begin the 300-mile roundtrip from her home in Laredo to her clinical site at South Texas Health System McAllen. Her route along U.S. Route 83 loosely follows the Rio Grande along the Texas border.
At first, she made the trip over two days, driving on Friday night and spending the night in a hotel before working and driving home Saturday. But expenses added up quick. The debt that she worked so hard to clear before starting school was building back up, so she decided to fit her nursing shift and lengthy roundtrip into a single long day. She gets help at home thanks to her sister, who cares for Silva's 11-year- and 13-month-old daughters while Silva is away.
Silva is able to pursue her UTA degree from South Texas thanks to the College of Nursing and Health Innovation's accelerated online BSN, created about 15 years ago in response to a strong need for better access to education, especially in rural areas of Texas where a pathway to success often meant relocating. Silva first looked at nursing programs near her Laredo home but couldn't find one that fit her packed schedule. That's when an advisor at a local university told her about UTA and its online programs.
That access has proven especially valuable for Silva, who cites the flexibility of UTA's online nursing program as a key element of her success. She's able to squeeze in mini study sessions throughout the day and listen to recorded lectures as if they were podcasts.
Silva said she initially was interested in a health career in high school. Life took her in another direction. She got pregnant and decided that teaching would be a better option. But after a decade in the field, she sought something different.
"I feel like I've touched so many lives through my students that now I feel like I want to continuing giving back, but in the health field by helping others feel better," she said.
Helping Silva breathe easier is a scholarship made possible by a generous endowment from Janelle Braun, who said she decided to make a gift to UTA after being impressed by Maverick students she met while working at Medical City Arlington.
"I've been impressed for years with UTA's nursing program and the way that they prepare students like Yazmin to make a difference in the care of their patients," Braun said. "I am thrilled to help because there is such a strong need for nurses across the state."
Silva is already looking ahead to the future. She hopes to use her degree to pay it forward and specialize in mental health services. And even living hundreds of miles from Arlington, Silva said she always feels connected to the Maverick experience.
"I really feel like this is my calling," she said. "Even though I am so far from campus, it feels like I'm right there. I'm an email away from reaching out to someone. The University is so responsive."