Reimagining the Cooper Street pedestrian bridges
CAPPA students compete to redesign two of UTA's most recognizable landmarks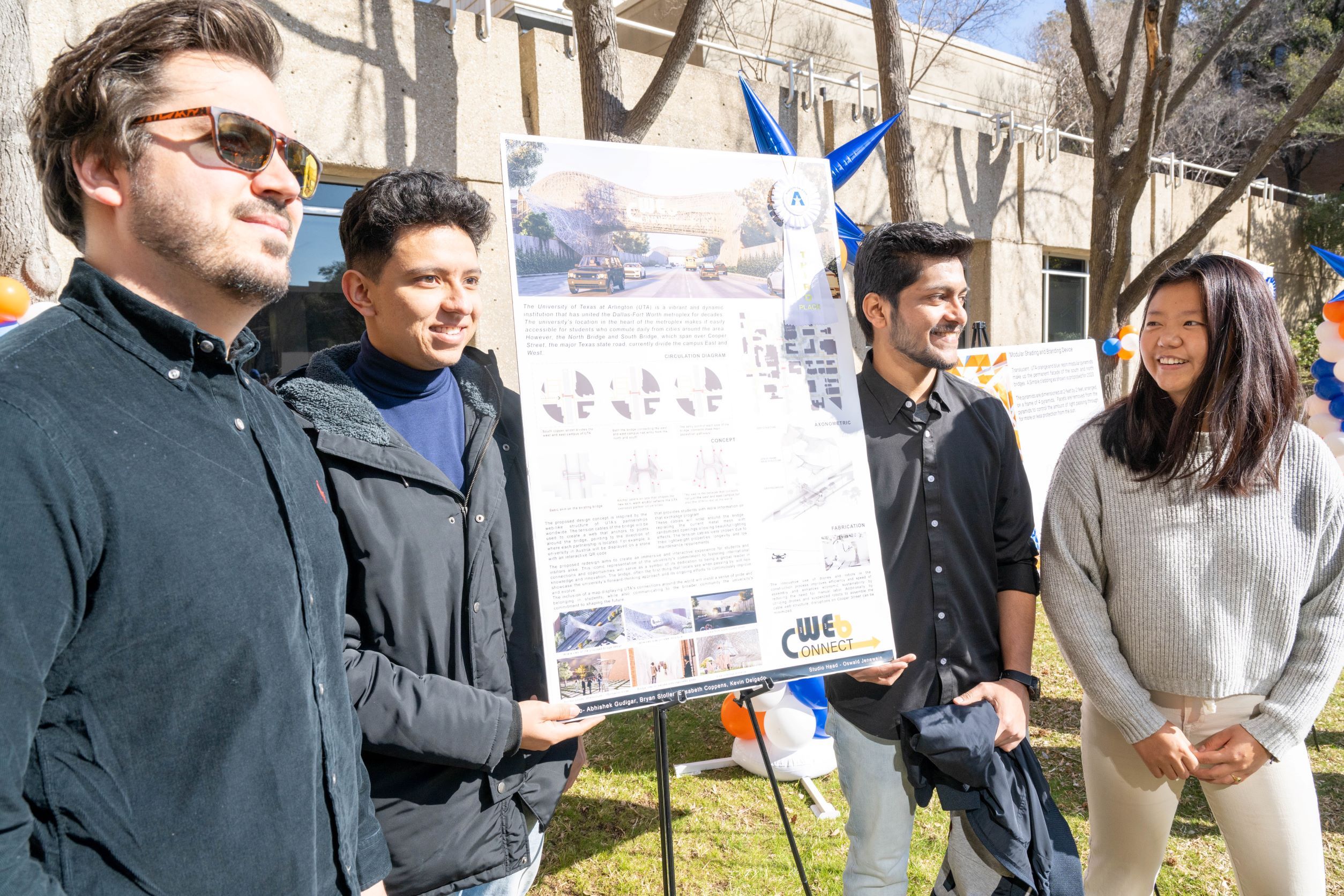 Student design teams from The University of Texas at Arlington shared their visions for the future of the Cooper Street pedestrian bridges as part of a competition to reimagine what are among the university's most recognizable landmarks.
About 40 student design teams from UTA's College of Architecture, Planning, and Public Affairs entered the contest, which awarded $1,250, $1,000 and $750 prizes for first-, second- and third-place honors. UT Arlington President Jennifer Cowley and Arlington Mayor Jim Ross were among the judges for the event, which took placed on Feb. 11.
Cowley said UTA students brought terrific ideas for the redesign project and pointed out that the bridges are often the only glimpse of campus for drivers traveling on Cooper Street.
"I thought all of the entries were great. Our students did a phenomenal job," she said. "Some had more immediate applications, while others explored what might be done in the future."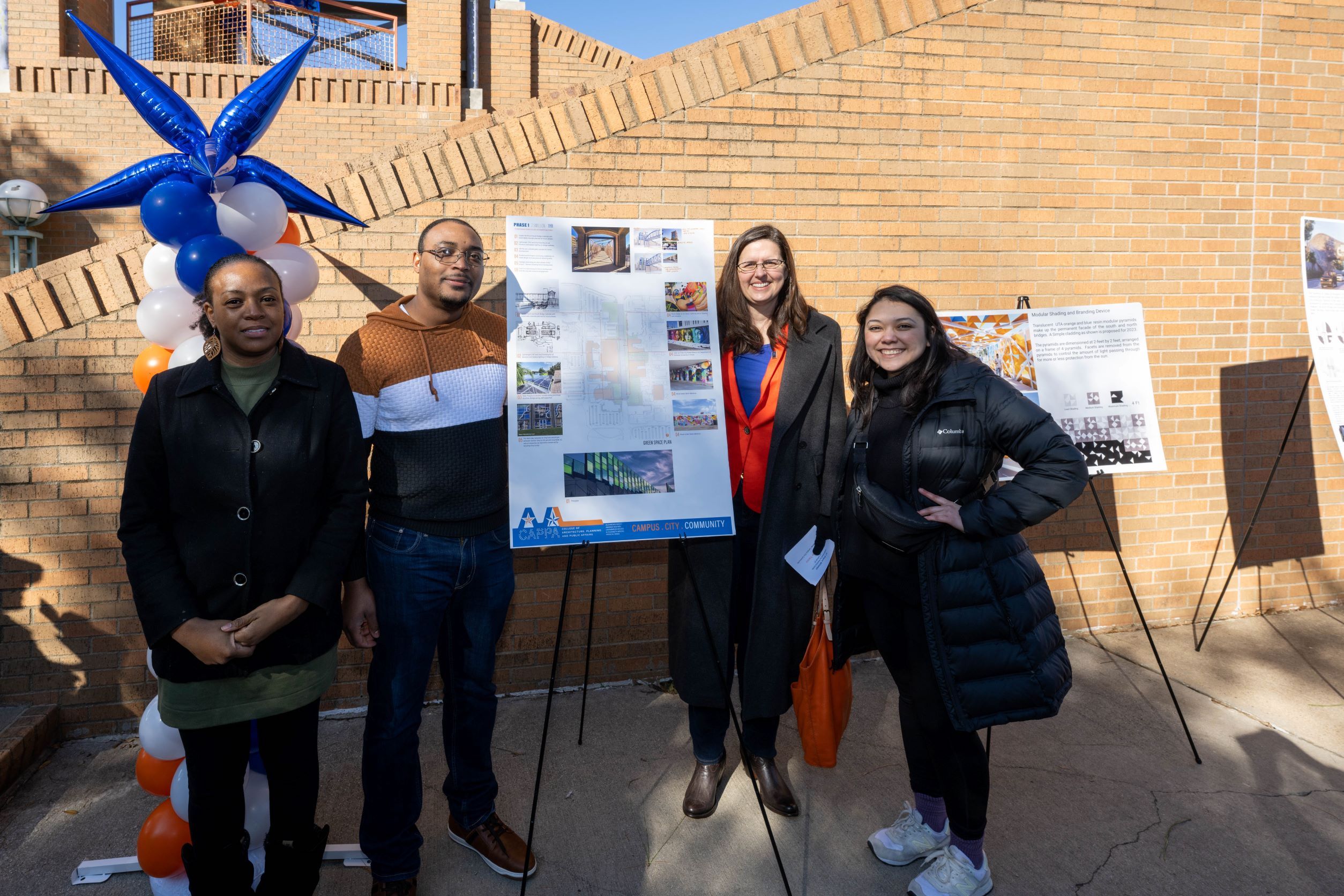 Patricia Cerda, a graduate student in landscape architecture, said her group proposed putting a deck over Cooper Street.
"We wanted to create a concept that connected both the east and west sides of campus," Cerda said. "We incorporated elevated walking paths that tie into the bridges more. The decking makes the bridges more a part of the campus."
The winning team named its design "Campus. City. Community." to emphasize the relationship between campus and the city.
"We played with the façade of the bridges more," said LeKammrun Woods, team member and an undergraduate in urban design. "We brought in more color."
Other members of the winning team are Amanda Nguyen, Alexander Arceo, M. Elizabeth Moore and Patricia Cerda. Letora Anderson, an assistant professor of landscape architecture, served as their adviser.
"It was a lot of work done in a short time frame," said Anderson, who teaches a studio class that includes undergraduate and graduate students. "The students really gave it their all. Some projects were more practical in delivery and others were more long-term in vision."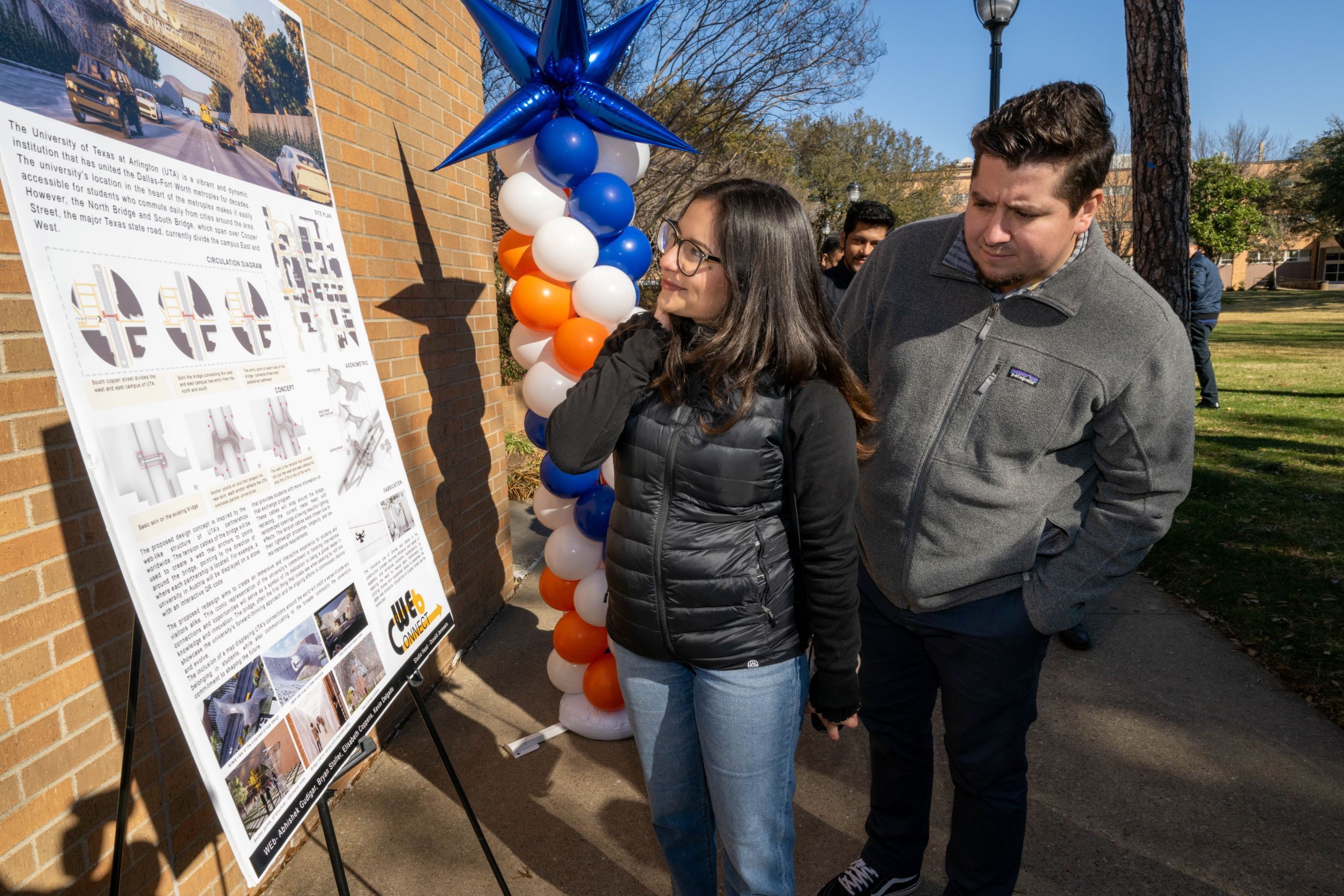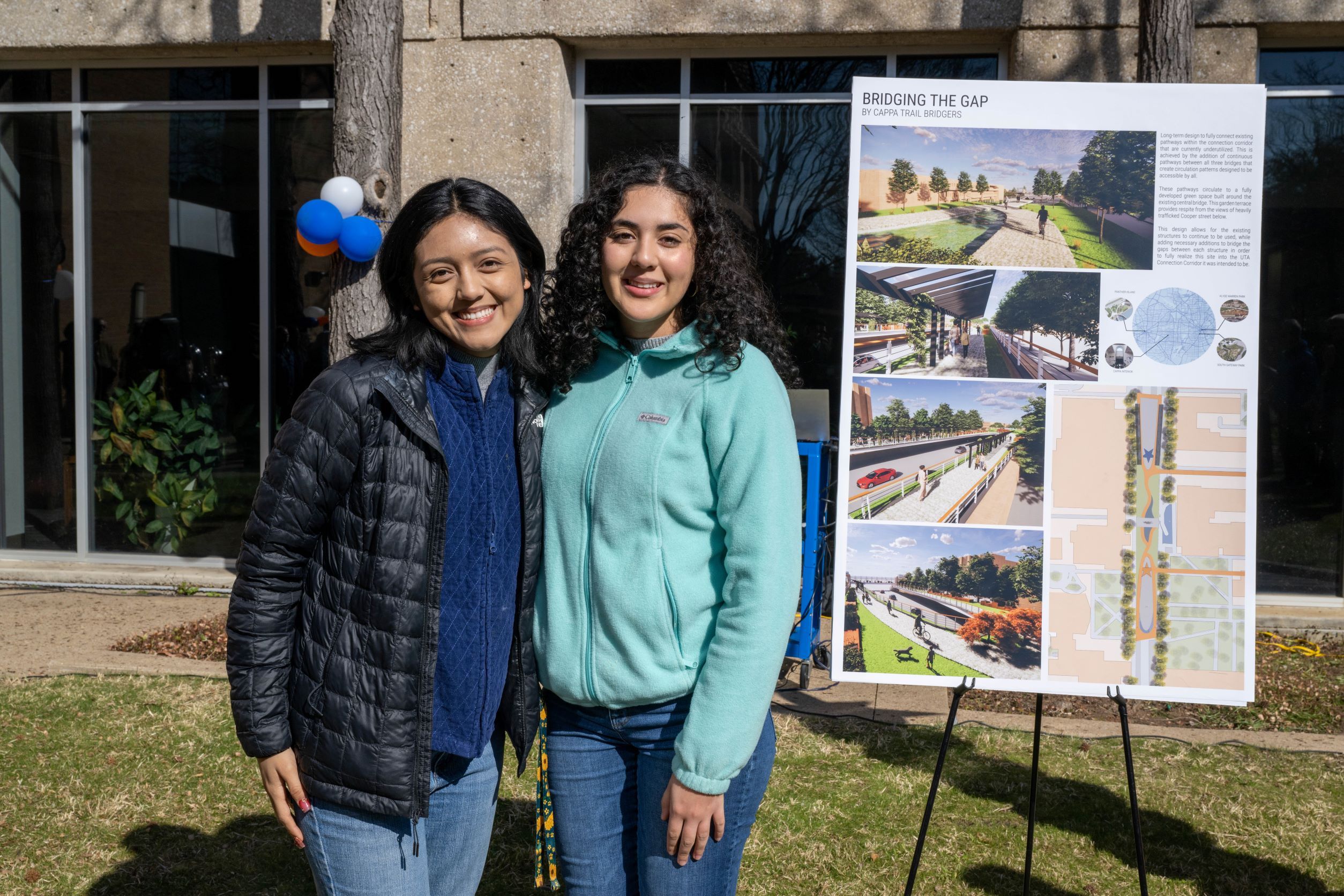 Mayor Ross, who said the designs were spectacular, announced that the TrailBridgers won the community favorite title. TrailBridger members are Anissa Velasco, Michelle Marquez, Jannete Suarez, Leila Coulibaly Diakite, Leonardo Alves and Noah Strand.
The second place entry was Team Skyblock, by Javier Villanueva and Hassan Taltam. Third place was Team WEb, by Abhishek Gudigar, Bryan Stoller, Elisabeth Coppens and Kevin Delgado.
The winning designs are available to see on the competition website.
John Hall, UTA vice president for administration and economic development, announced the honorable mention winners:
• Team Form Finder: Michelle Marquez, Karla Coronado and Emily Morales
• Team Skylink: Scott Bojanowski and Andrew Mendoze
• Team Studio8: Andres "August" Plascencia, Tony Pham and Elizabeth Adebayo
• Team Sust A.I. nable: Eric Pham, Kebett Rivera, Sam Pawelski and Fu Li
• Team UMAC (United Mavs Across Campus), The Lush Rendezvous: Jeevita Sai Paspuneti, Surabhi Raghunatha Jaganmohan, Heena Shrestha, Susan Gonzalez and Zinna Carey.