Smart Hospital receives international praise
UTA's cutting-edge facility recognized for meeting health care simulation standards
The University of Texas at Arlington's cutting-edge Smart Hospital has joined an exclusive list of institutions meeting standards for health care simulation education.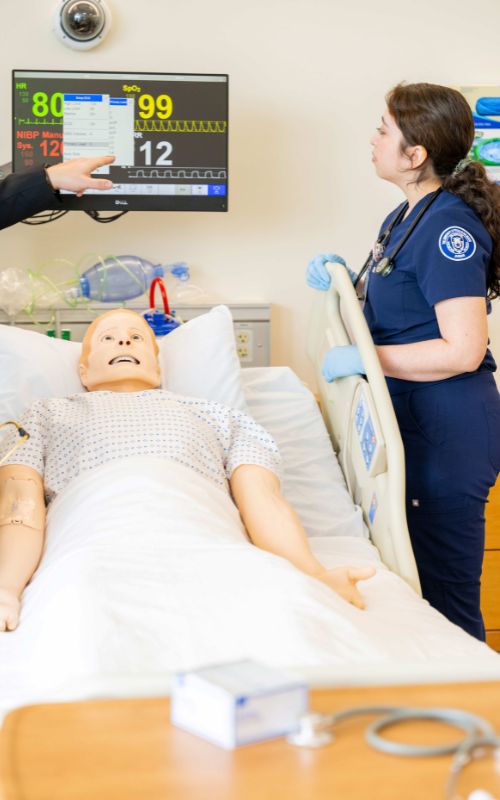 The International Nursing Association for Clinical Simulation and Learning (INACSL) has endorsed the Smart Hospital in applying its Healthcare Simulation Standards of Best Practice. UTA is one of 14 institutions new to the list and is now one of only 26 around the world to be endorsed for its commitment to high-quality simulation experiences for nursing students.
"Students who come to an endorsed program and participate in simulation know that it is going to be beneficial for their educational experience. It's going to meet their needs," said Jennifer Roye, assistant dean of simulation and technology in the College of Nursing and Health Innovation.
The INACSL endorses programs based on their demonstration of excellence in applying its four simulation standards:
Preparation and Briefing
Facilitation
Professional Integrity
Debriefing
"We want students to utilize the program like it's intended—as a place to practice freely with the freedom of exercising what you've learned without the fear of harming a real patient," said Stephanie Campbell, the Smart Hospital's simulation education and operations manager.
UTA's Smart Hospital, now housed in the newly opened 150,000-square-foot, state-of-the-art School of Social Work/CONHI Smart Hospital building, is a modernized training space that includes mock patient rooms, medical robots and teaching and research labs.
"This endorsement assures students and the public that when we're teaching through simulation, we are doing it the right way," Campbell said.
UTA will be recognized during the INACSL annual conference in June in Providence, Rhode Island.