Regional network of universities working to transform logistics
$1 million NSF-funded project focused on transforming logistics in Texoma Region
The University of Texas at Arlington is part of a 30-member network of universities and other organizations that received a $1 million award from the National Science Foundation's Regional Innovation Engines program, known as NSF Engines.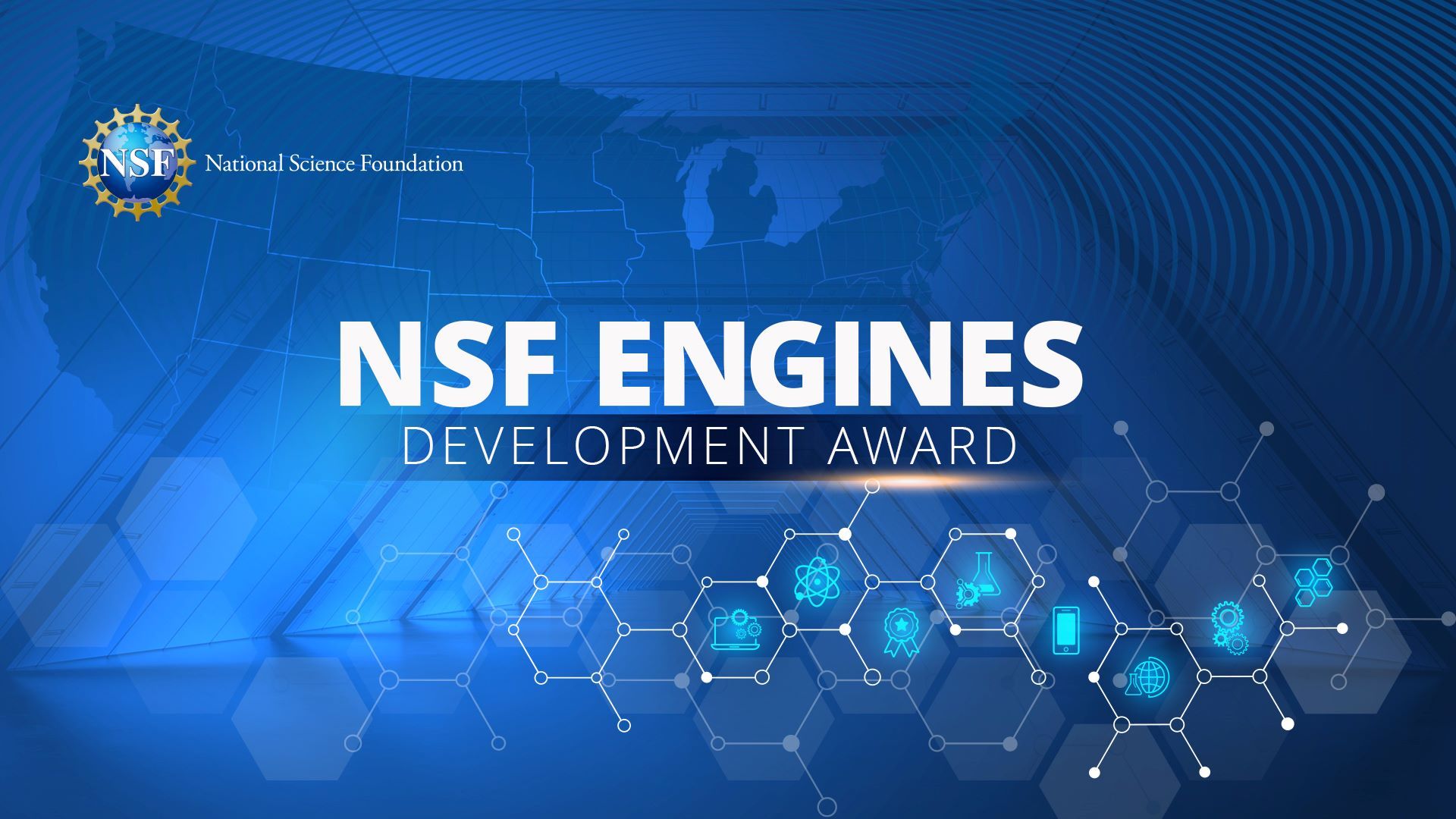 The network, called the Texoma Innovation Engine (TIE), is among the more than 40 unique teams from across the nation selected to receive one of the first-ever NSF Engines Development Awards, which aim to help partners collaborate to create economic, societal and technological opportunities for their regions. The TIE network will focus on transforming logistics in the Texoma region, which includes 26 counties between the Dallas-Fort Worth Metroplex and the Choctaw Nation in Oklahoma.
Arlington will join the University of North Texas, Southern Methodist University, Southeastern Oklahoma State University and Dallas College as network members from higher education. UNT will lead the network.
Gautam Das, UT Arlington associate dean for research in the College of Engineering and co-principal investigator of this award, said UT Arlington is a big part of the region's logistics ecosystem.
"With DFW International Airport, major rail lines, primary highways and distribution centers being in UTA's backyard, logistics is a huge part of our research portfolio already," Das said. "The UTA team will focus on innovations in automation, artificial intelligence and cyber technologies to transform logistics into a more efficient, resilient, safe and agile industry. We want to work with this network of universities and entities to take the region's logistics system to its seamless, transparent next generation."
Das, also a Distinguished University Chair Professor in the Department of Computer Science and Engineering, will be joined by:
• Jay Rosenberger, interim chair and professor in the Department of Industrial, Manufacturing and Systems Engineering
• Steve Mattingly, professor in the Department of Civil Engineering
• Qisheng Pan, a professor of planning in the College of Architecture, Planning and Public Affairs
The team's objective is to advance the logistics industry as an economic driver in the Texoma Region by supporting use-inspired research, driving logistics innovation and expediting laboratory-to-market technology transfer. The joint project is expected to move the region's workforce and mobility systems forward.
"As the largest inland port and one of the most significant bottlenecks in our nation's freight system, the Texoma Region needs transformative change in logistics innovation to ensure long-term resiliency and agility for the global supply chains connecting to companies in the region," said Terry Pohlen, director of UNT's Jim McNatt Institute for Logistics Research, co-director of UNT's Center for Integrated Intelligent Mobility Systems and principal investigator for the NSF Engines Development Award.
The Texoma Innovation Engine will solicit use-inspired projects from the logistics community and, through research hubs located in disadvantaged areas, translate emerging technologies into innovative systems, practice and workforce development programs. These hubs will conceptualize new products and services, incubate startups and facilitate commercialization.
The Texoma engine is a collaborative network of universities, colleges, schools, public agencies, industries, and economic and workforce development agencies. Beyond the education institutions, other participating organizations on the team's governance board include:
• Texas Research Alliance
• Dallas Regional Chamber
• DFW International Airport
• Hillwood Properties
• Texas Transportation Association
• Choctaw Nation of Oklahoma
• Southern Dallas County Inland Port Transportation Management Association
• Southern Oklahoma Development Association
Launched by NSF's new Directorate for Technology, Innovation and Partnerships and authorized by the "CHIPS and Science Act of 2022," the NSF Engines program uniquely harnesses the nation's science and technology research and development enterprise and regional-level resources. NSF Engines aspire to catalyze robust partnerships to positively impact regional economies, accelerate technology development, address societal challenges, advance national competitiveness and create local, high-wage jobs.
"These NSF Engines Development Awards lay the foundation for emerging hubs of innovation and potential future NSF Engines," NSF Director Sethuraman Panchanathan said. "These awardees are part of the fabric of NSF's vision to create opportunities everywhere and enable innovation anywhere. They will build robust regional partnerships rooted in scientific and technological innovation in every part of our nation. Through these planning awards, NSF is seeding the future for in-place innovation in communities and to grow their regional economies through research and partnerships. This will unleash ideas, talent, pathways and resources to create vibrant innovation ecosystems all across our nation."
The NSF engine awardees span a broad range of states and regions, reaching geographic areas that have not fully benefited from the technology boom of the past decades. These NSF Engines Development Awards will help organizations create connections and develop their local innovation ecosystems within two years to prepare strong proposals for becoming future NSF Engines, which will each have the opportunity to receive up to $160 million