New UTA graduate was born to be a nurse
Student leader says support from UTA helped complete lifelong path to nursing career
This is Efferata Tigabu's second stay in the United States, but The University of Texas at Arlington nursing graduate doesn't remember much about the first.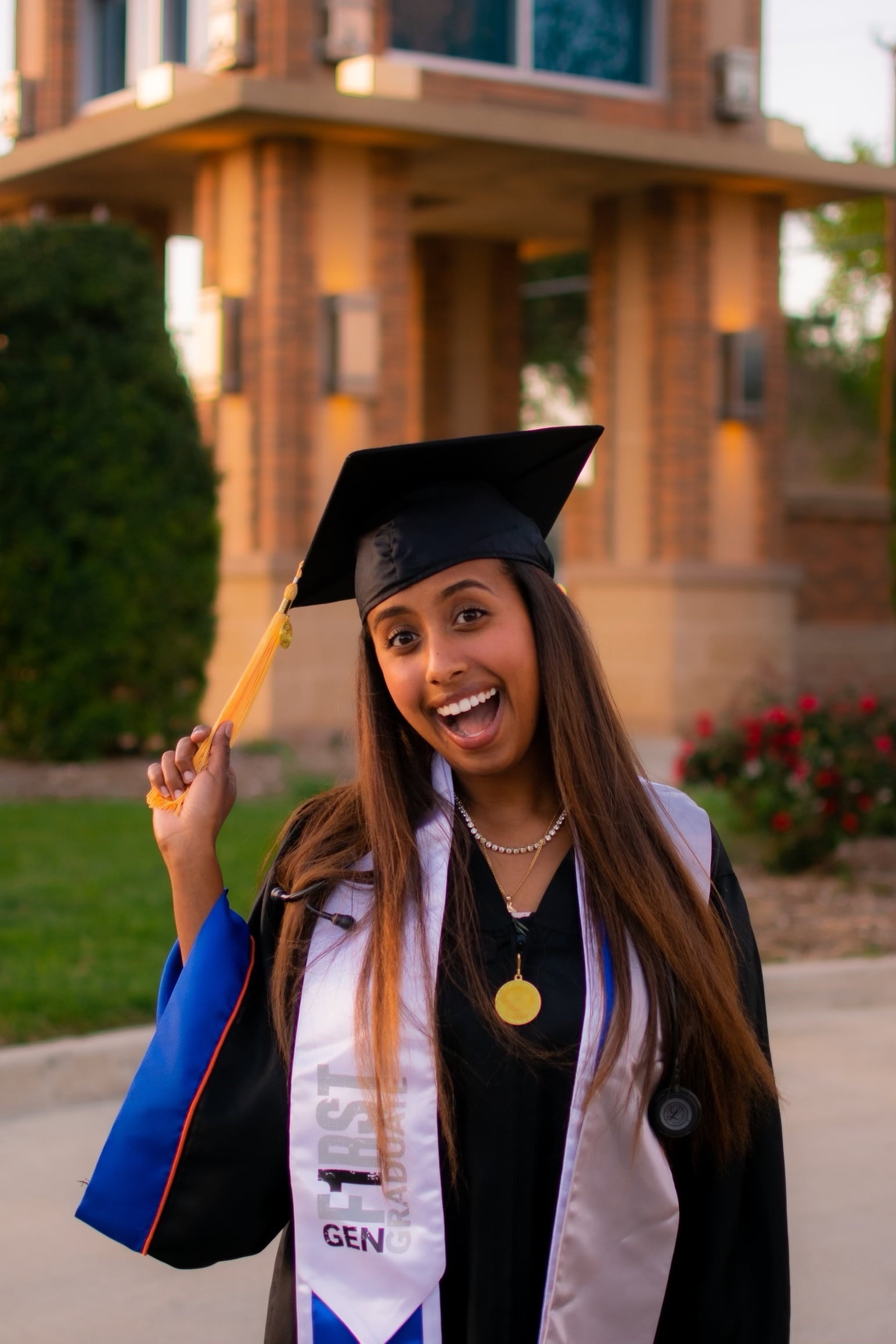 Tigabu was born at Parkland Memorial Hospital in Dallas shortly after her parents emigrated from Ethiopia after winning a visa lottery. But the couple wanted a firmer foundation in their new country for their daughter, so they sent her to live with her grandparents back in Ethiopia until they were more settled.
Those early days proved to have a profound impact on Tigabu, who is one of nearly 5,700 students expected to graduate May 12 at UT Arlington's spring commencement ceremonies at Globe Life Field. Tigabu, a first-generation college student who earned her Bachelor of Science in Nursing, is joining an alumni network of more than 270,000 former Mavericks.
She has a post-graduation job lined up with Cook Children's Health Care System, fulfilling a lifelong goal to become a nurse that began with the great care and treatment her family received at Parkland. She credits her mother's descriptions of the "holistic and collaborative" care they received there as her inspiration for pursuing a career in nursing.
"We had no idea what real health care was like," Tigabu said. "They all treated us so well. The care we received there single-handedly redefined health care to my family. I thought about studying to become a doctor, but nurses are the most connected with people. I decided nursing is what I wanted to do."
At UTA, Tigabu became a student leader in the College of Nursing and Health Innovation (COHNI), serving as president of the Health Innovation Constituency Council, site leader for The Big Event volunteer day and regional director for the Texas Nursing Students Association.
She also spoke at Dream Makers, an annual fundraising gala for CONHI, thanking the donors who had provided scholarship support to students like her.
"While it felt amazing to finally be content in my academic path, I still had the weight of how I could afford college," Tigabu said at the gala. "Being a first-generation college student, I was experiencing something new, and the fear of being in debt terrified me.
"Seeing these scholarships that were awarded to me by altruistic UTA nursing donors felt like someone had just lifted a weight off my shoulders. Someone had chosen to set aside their own gain and selflessly prioritize the education of someone they did not even know. The support in my academic endeavors means more to me, and students like me, than you could ever know."