Digital engineering to reduce risks that lead to brain injuries
Office of Naval Research grant will help UTA explore conditions that lead to brain injuries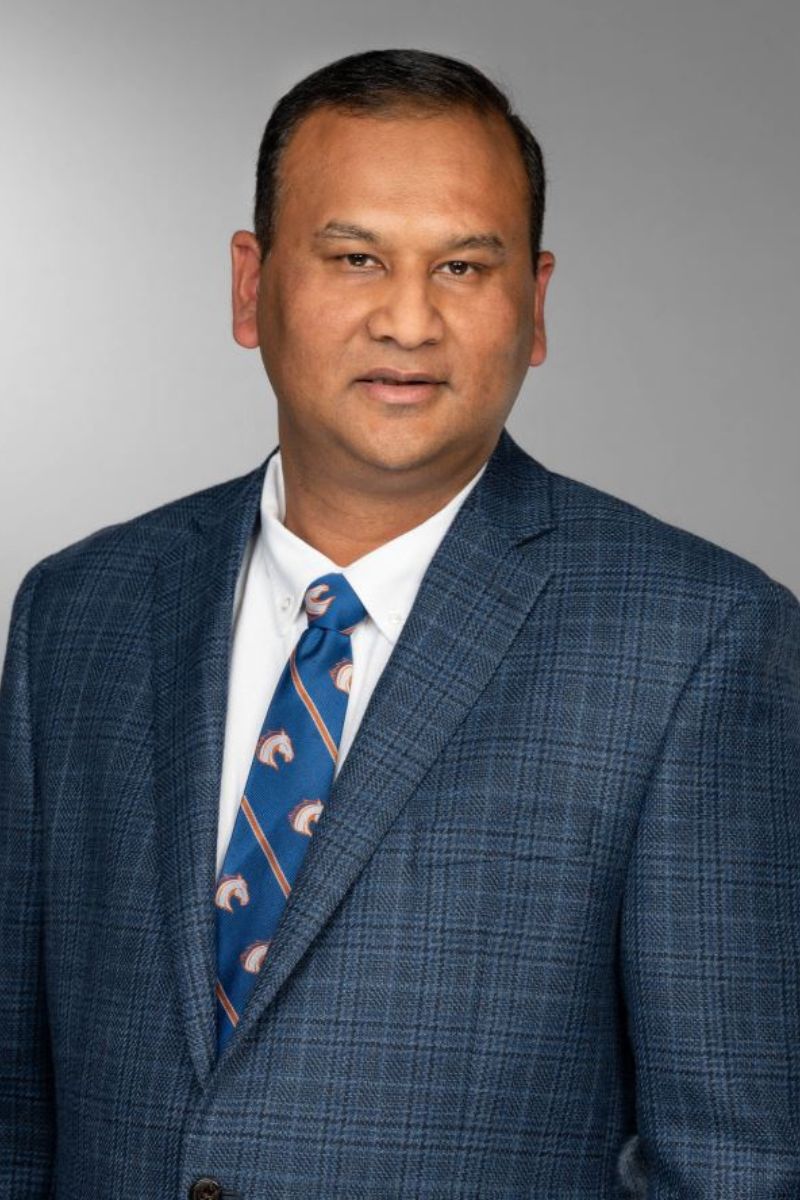 A University of Texas at Arlington engineering researcher who studies traumatic brain injuries has received funding to use computer motion simulation that replicates the movements of a person performing activities that could lead to injury.
The project, funded by a nearly $1 million grant from the Office of Naval Research Defense University Research Instrumentation Program (DURIP), will use real-time data of phantom head and phantom body reactions to ascertain what physical injuries could come from those motions.
Ashfaq Adnan, a UT Arlington professor in the Department of Mechanical and Aerospace Engineering, is leading the project, called "System for Remote Mapping of Motion Data and Real-Time Damage Risk Analysis of Biologically Relevant Materials Using Digital Engineering." For its current phase, he is building a system that will enable him to replicate the motion of a moving object, be it a moving vehicle or a person.
"Imagine you're on a speed boat in the Pacific Ocean and there's a lot of shaking and vibrating going on," Adnan said. "Through the use of sensors and what they record, you're then able to create the same motions in the lab and analyze them to find what could lead to injury."
He believes this project will greatly improve upon current sensor data because of its precision, speed and ability to generate both effects of the motion and risk analysis. An integrated system could perform injury risk analysis in seconds compared to conventional systems, where data has to be downloaded, taken to a lab, and compiled before a computer system produces recommendations.
"It's called digital engineering, which is a new field to computationally replicate a real-life environment in 3-dimenstional space," Adnan said. "It builds a model of motion and impact on the computer given the person's size. Then we test that in real time.
"We could potentially track your accident experience, create a digital twin of you in our lab and analyze if you are at immediate injury risk. We could use that digital twin of you and put it through certain actions to measure the impact of those actions on your life."
The battlefield and the football field are obvious theaters in which head or body trauma might happen, and for which current technology aimed at preventing or reducing injuries often takes a one-size-fits-all approach. Adnan said his new system could also lead to wearable sensors for older adults that alerts caregivers or health care providers to extreme motions, such as falls.
Erian Armanios, chair of the Department of Mechanical and Aerospace Engineering, said Adnan's project is bound to better the lives of many.
"Dr. Adnan's research in traumatic brain injuries continues to push the boundaries of knowledge and bring us closer to understanding how best to detect and treat these injuries," Armanios said. "The addition of this equipment sets UTA apart and improves quality of life for post-traumatic injuries."