The Big Event: Mavericks care for Arlington and surrounding communities
Nearly 500 volunteers carried out acts of service across DFW communities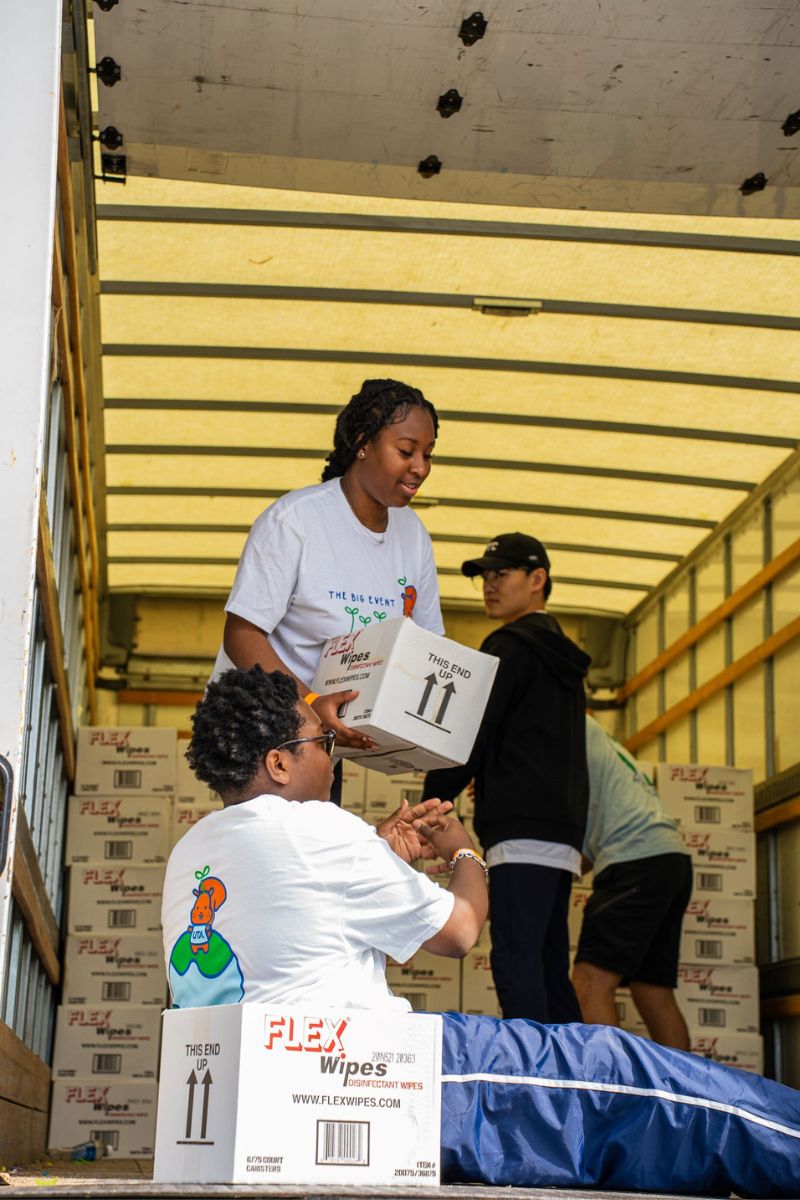 About 500 University of Texas at Arlington students recently spent their weekend beautifying parks, cleaning up trash, creating greeting cards for children in foster care, assisting at animal shelters, and more as part of The Big Event, UTA's annual day of service at The University of Texas at Arlington.
"Being able to participate in The Big Event and serve my community is very special because I have grown up in Arlington," said Victoria Ochoa, senior psychology student and community relations director for The Big Event.
Student leaders for The Big Event hope to keep growing the tradition and have UTA recognized as a school of service and giving. Enthusiasm for participating was strong, said Emily Ford, a graduate assistant with the event. The Big Event was able to recruit a high number of volunteers this year, indicating that Maverick spirit is ever-present at UTA.
Ford said she was touched by a student volunteer from 2022 who returned as a site leader this year.
"Seeing UTA students connect with the community to come back again and volunteer is always the goal," she said.