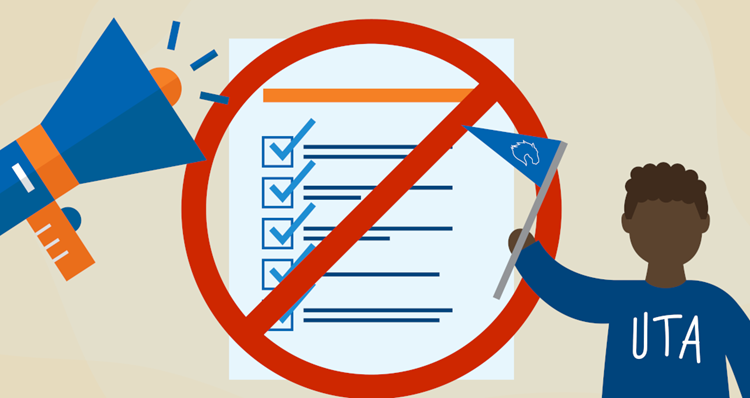 File an Incident Report
Anyone can file an incident report regarding possible student misconduct. If you need to report an incident involving a possible violation of the Student Conduct and Discipline Policy, below are online reporting options for academic integrity and behavioral misconduct.
Be a positive bystander and protect yourself and other students in the community by reporting any violation of student conduct.
Reports regarding possible sexual harassment, sexual assault, dating violence, domestic violence, and/or stalking may be filed with UTA's Title IX Office. You can also receive support from the following offices:
Crime Victim Services (available to individuals who have been the victim of any crime, whether a police report was filed or not)
If you have any questions or concerns regarding any student conduct issues, you may contact the Office of Community Standards via e-mail at conduct@uta.edu or via phone at 817-272-2354.