Maventure Camp Safety Plan
To keep yourself and others safe, UTA is employing the following requirements for all new students and their guests during Maventure Camp.
SAFETY INFORMATION FOR MAVENTURE CAMP
TESTING
All students and guests attending Maventure Camp are REQUIRED to bring documentation of a COVID test or vaccination. Acceptable documentation includes ONE of the following:
Proof of a negative test taken within 72 hours (3 days) of arrival at Maventure
Proof of vaccination with your second dose completed at least two weeks prior to your arrival at Maventure
Proof of a positive test taken within 90 days and clearance from a doctor to leave quarantine/isolation
FACIAL COVERINGS (MASKS)
All Maventure Camp participants are encouraged to wear a facial covering (mask) that covers your nose and mouth, although masks are not required on the UTA campus.

SOCIAL DISTANCING
We encourage Maventure Camp participants to practice social distancing to the extent of their comfort level. Our activities and programming spaces will be designed for students to participate side-by-side or beyond 6 feet of distancing on all sides. Some activities may require students to have contact with one another or with a shared object. Students may opt out of these activities if they prefer.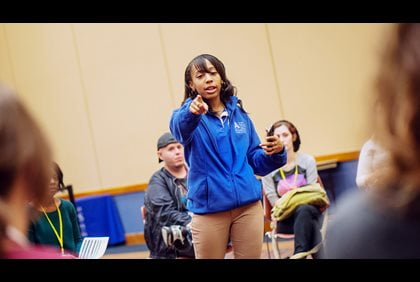 STAGGERED CHECK-IN
To reduce crowds at Maventure Camp check-in, students will be assigned a check-in time between 8:30-9:15 a.m. Please look for your assigned check-in time on your Final Confirmation email sent three days prior to Maventure. This email is delivered to your UTA email address and your personal email address on file.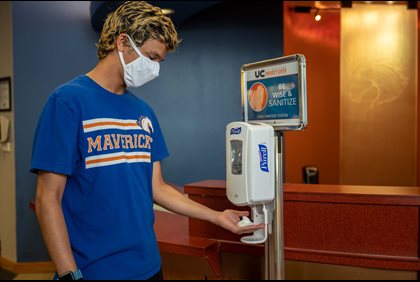 HAND SANITIZER AND CLEANING
Maventure Camp participants will have access to hand sanitizer throughout the program. Additionally, the UTA Office of Facilities Management will be cleaning and sanitizing rooms utilized for Maventure between sessions. Students may want to bring a package of cleaning wipes to sanitize surfaces between cleanings.