Register for Maventure
The time is now! Register for Maventure Camp today and experience all the hype as you Connect, Engage & Thrive as a Maverick during one of our 1-day or 2-day camps!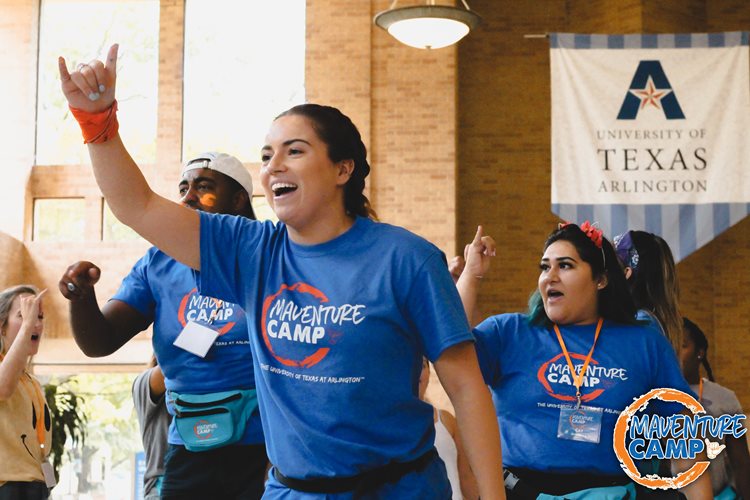 Let's Do This!
We are excited to have you join us for Camp & look forward to seeing you in Maverick Country!
Maventure Camp Dates
June 6-7
June 27-28
July 12
July 24
July 25
July 30
July 30-31
August 1
August 2
Cancellation Policy
Please be advised that in order to receive a refund, requests must be submitted a minimum of 7 days prior to the scheduled Orientation or Maventure session. This time frame is essential as it allows us to finalize accurate attendee counts and logistical arrangements. We appreciate your understanding and cooperation in adhering to this policy. Please email Maventure@uta.edu for assistance as needed.
Email Maventure