Prepare for Maventure
To ensure that you are prepared for Maventure, complete each step listed below.
Complete and Sign Waivers
In order to participate in Maventure Camp, you must fill out and sign the waivers below based on your age. We ask that you complete the waivers prior to camp and send a scanned copy to maventure@uta.edu.
Camp Schedule
Our Maventure Camp schedule is filled to the brim with fun activities to help you learn more about the University and make real connections with fellow students. All of the sessions are focused on the core values of The Maverick Way, including:
Pride and Tradition
Diversity and Inclusion
Respect and Civility
Involvement and Engagement
Integrity
Wellness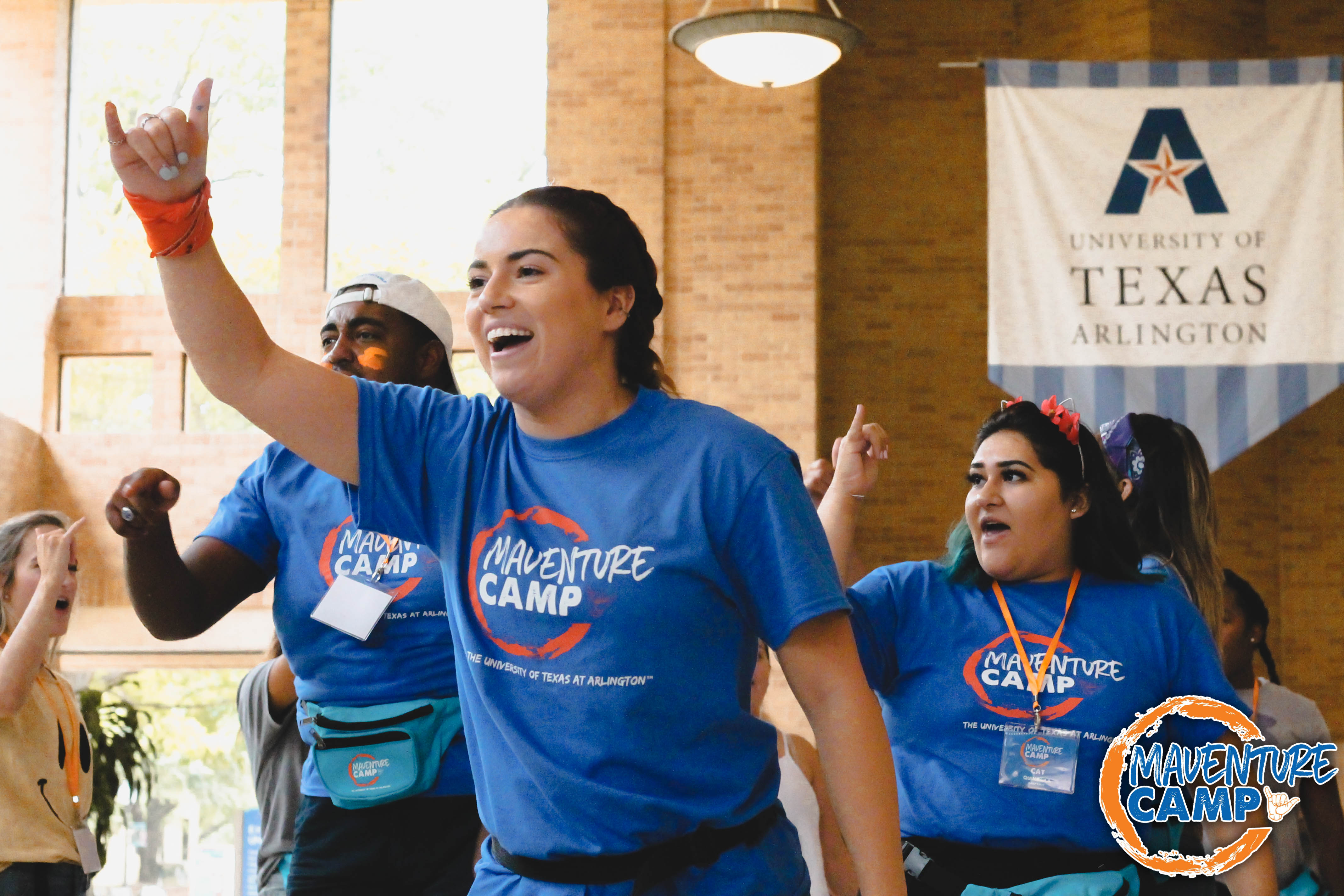 What do I need to participate in camp?
Maventure Camp will be hosted virtually and face-to-face! Face-to-face camp begins at 8:30am on day one and concludes at 4:00pm day two. An overnight stay is included in your face-to-face registration.
Accommodations
Please email maventure@uta.edu with any special accommodations you may need to fully participate in the camp.
Email Maventure