Maventure Camp Staff
Maventure Camp is led by UTA's best student leaders. Whether they are leading activities or working behind the scenes, these students are the heart and soul of the spirit of UTA!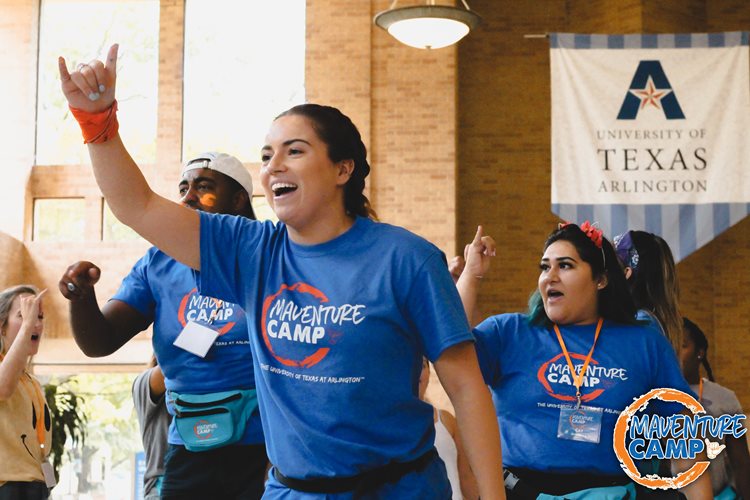 Maventure Camp Staff
Maventure Camp Leaders (MCLs) and Maventure Camp Coordinators (MCCs) are the students who make Maventure a fun-filled experience for new Mavericks! MCCs work behind the scenes to recruit students to attend and manage the logistics of the camp, and MCLs lead small group activities and serve as the guides for the program. Recruitment for MCCs occurs in late fall semester, and MCLs are hired in early spring. To learn more about the positions, follow the links in the sidebar.