Explore Programs
Economics - BACHELOR'S (BS, BBA)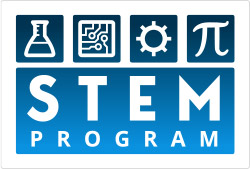 STEM Program
CIP CODE 45.0603
DEGREE OVERVIEW
Economics studies the behavior of people and firms in making decisions about the allocation of scarce resources and examines the structure of the economy as a whole. Economists may research energy costs, inflation, interest rates, trade, and employment to monitor and forecast economic trends.
ABOUT THE PROGRAM
The AACSB-accredited 120 credit-hour degree programs include 15-24 hours of economics built around the core business curriculum. Economics undergraduate courses include:
Money and Banking
Sports Economics and Business
Economics of Public Policies
Environmental Economics
Games and Decision-Making
International Trade
Monetary and Fiscal Policy
Economic Forecasting
LEARN MORE
CAREER OPPORTUNITIES
The six main career paths for economics graduates are government, marketing, human resources, banking, finance, or investment. Some of the typical career paths are:
Actuarial Analyst
Credit/Industry/Litigation/Population Analyst
Financial Economist
Government/Health Care Administrator
Labor Economist
Securities Trader
Urban/Regional Planner
Wage and Salary Administrator
DEGREE OPTIONS
BBA - Bachelor of Business Administration in Economics
This option allows for 15 advanced hours in economics and the inclusion of a double major with another business area of study. Blending the BBA in economics with the BBA in finance is a current demand area in the marketplace. There is also the opportunity to include one of the various business certificate programs.
Click here to download the degree plan
BS - Bachelor of Science in Economics
The BS in economics incorporates an intense focus on economics and data analytics with 24 hours of advanced economics courses in the 120-hour program.
Click here to download the degree plan
MS - Master of Science in Economic Data Analytics (Non-Thesis)
The MS in Economic Data Analytics program teaches students to think critically and to solve problems. Students enrolled in this program will focus on how to work with economic data important in business and government decisions, and logically explain insights gained from analyses.
Click here to download the degree plan
WHY CHOOSE US?
The UTA College of Business is in the top 100 nationally and top 50 public "Best Undergraduate Business Schools" by Poets & Quants (2021)
Named #No. 23 as a Top Value Undergraduate Business School by Poets & Quants (2021)
Economics internship for business course credit
Facilitated admission and Fast Track business options to complete a master's degree in a variety of business programs, including the MS in economic data analytics
Opportunity to participate in the College of Business Goolsby Leadership Academy
In addition to a traditional daytime schedule, the degree can be completed with evening classes
GET STARTED
Take the next step toward investing in yourself by learning more about our Economics - Bachelor's (BBA, BS) program.
Apply Today
If you're ready, so are we. The next step is to apply. Applying for admission is easy, and we're here to work with you every step of the way.
Learn More
Learn More
Economics - BACHELOR'S (BS, BBA, MS)
Learn more about this program on the College website.